Two Bodies Found in Apparent Murder-Suicide After Woman Reports Blood Oozing Through Ceiling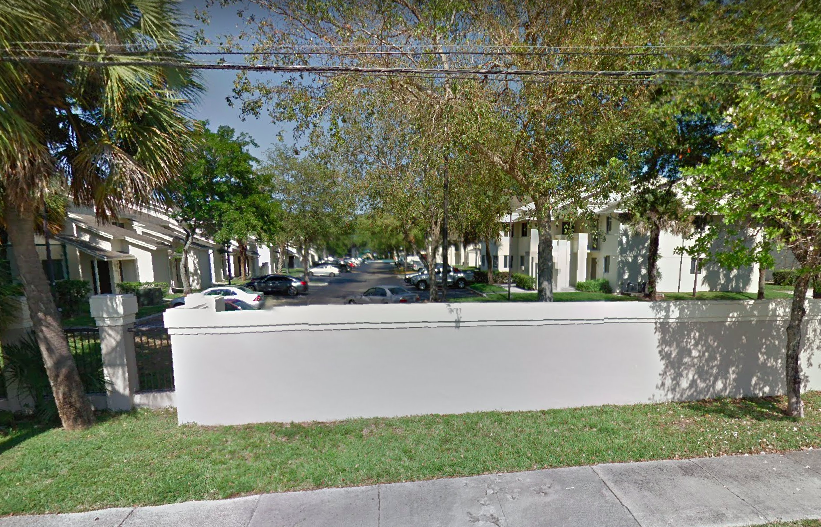 Police in Florida discovered two elderly people dead from an apparent murder-suicide after their neighbor reported blood was seeping through the ceiling. The couple was discovered in their home at Blue Isle apartments in Margate, Florida.
Firefighters, police and paramedics responded to a welfare check request at 3400 Banks Road at around 4:30 p.m. on Sunday after a neighbor reported a red liquid oozing through her ceiling. A maintenance worker attempted to reach the couple but no one answered the door, police said.
Authorities found the husband and wife dead after firefighters removed the front door, the South Florida Sun Sentinel reported.
The couple was identified as 66-year-old Sally Mantzouranis and her husband 84-year-old Nicholas Mantzouranis in a statement sent to Newsweek. Police said that each had a gunshot wound to the head.
Lt. Joseph Galaska of the Margate Police Department told The Sun Sentinel that Sally was found in her bed with a gunshot wound to the head, while Nicholas was discovered on the floor with a gun nearby.
"Detectives are still actively investigating this incident, but believe there is no danger to the public at this time," he told the newspaper.
An investigation into the couple's deaths is ongoing, police said in the statement.
One of the couple's neighbors told The Sun Sentinel that he was in Fort Lauderdale during the shooting and that he found out a round went through his apartment when police arrived on Sunday. He said he believed several neighbors called police to report the sound of shots fired.
Nicholas Mantzouranis was described as "frail" by a neighbor, who added that the couple "kept to themselves."
Meanwhile, authorities in Michigan were alerted to a potential murder-suicide when a Florida man called police in Macomb Township who said he had contacted his father and that his father was slurring his words. Macomb County Sheriff Anthony Wickersham said in a press release that the man requested a welfare check.
Police found 69-year-old Janet Nagy shot dead and her husband shot in the head. The man was transported to the hospital and charged with murder for allegedly killing his wife. The investigation is still under investigation, The Detroit News reported.
Anyone with information about the shooting is urged to call investigators at the Margate Police Department at 954-972-711.
If you have thoughts of suicide, confidential help is available for free at the National Suicide Prevention Lifeline. Call 1-800-273-8255. The line is available 24 hours, every day.​