Murder Suspect Accused of Using Victim's Grandma's Chili to Hide Blood Stains
In November 2017, 25-year-old Jacob Giarrusso was murdered at his grandmother's home, his body found in the trunk of his own car. At the scene of the crime, a pot of chili had been thrown on the floor to hide blood stains. Now his friend Jacob Stanton is standing trial for the crime.
The Syracuse Post-Standard reported that Stanton, the last person seen with Giarrusso, is charged with a single count of murder. He has pled innocent to the crime, claiming Giarrusso dropped him off at his home before the incident. Witnesses began to be called to the stand on Thursday.
Giarrusso was reported missing by his grandmother on the evening of November 18th. Deputy Robert Martin of the Onondaga County sheriff's department arrived at her house at 1 a.m. and saw signs of a struggle, including chili splashed across the floor.
The grandmother did not wish to file a missing person's report, so the officer told her she could call back later if she changed her mind. While she was cleaning up the chili with baking soda, she discovered a different kind of stain.
"It's not chili stains," prosecutor Michael Whalen told the court. "It's a different color. It's blood."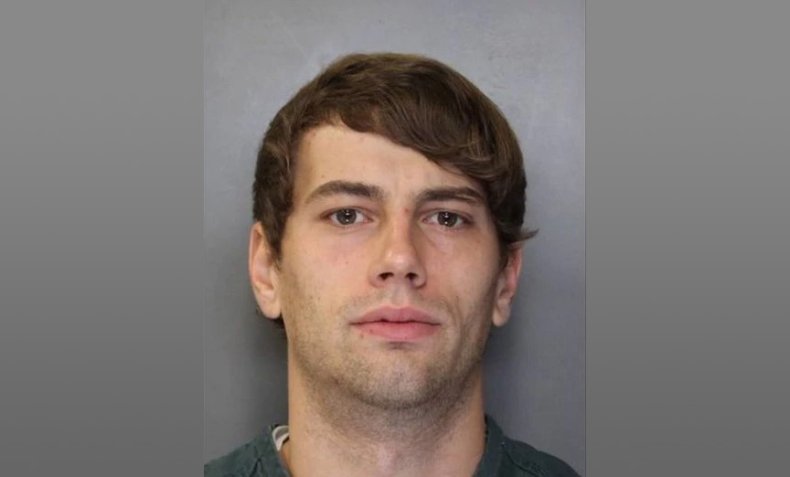 According to prosecutors, Stanton called the grandmother on that first day and asked her "Why are you throwing me under the bus?"
Several days later, Giarrusso's body was found in the trunk of his car, parked by a nearby apartment complex. He had been stabbed seven times, and a knife from his grandmother's kitchen was still stuck in his back.
Attorneys presented information that Giarrusso was a known drug dealer. After his death, his grandmother reported finding a stash of illegal substances in a Santa Claus cookie jar in her kitchen.
Stanton's attorneys argued that after the men had visited the grandmother's house, Giarrusso had driven Stanton home. But prosecutors pointed out multiple inconsistencies in statements that the suspect gave police after his arrest.
DNA testing on the knife handle proved inconclusive, with both sides of the case agreeing to dismiss the evidence.
Prosecutor Whalen has argued that Stanton's fingerprints were found on the steering wheel of Giarrusso's car in the same location as a spot of the murdered man's blood.
The path of getting Stanton to trial has been a rocky one. In March, according to the Post-Standard, judge Matthew Doran discarded the indictment against him because the grand jury was not instructed to consider his alibi during the process.
A new hearing was conducted and a new indictment issued several weeks later. Stanton faces 25 years to life in prison, if convicted.