After 22-year-old James William "Will" Warner was found murdered in West Nashville last week, everyone in the community, including his beloved pet dog, grieved the horrific loss.
Following Warner's Sunday burial, his mother, Christy West Warner, shared devastating images from the scene on Facebook. "We laid Will to rest this afternoon due to extreme circumstances," she wrote. "This was not the plan but it was necessary." A heartbreaking picture shows Warner's beloved dog, Ace, lying across his grave, surrounded by loved ones.
"Will was larger than life and never met a stranger," Christy West Warner told local station WHNT News 19. She added, speaking to The Tennessean, that learning of her son's death was "like...an out-of-body experience."
"I just collapsed," she said. "My whole world was broken into a million pieces."
"Every second I stayed with Will was a joy," she added. "He was just larger than life. He was just a good boy. He was so personable."
Warner's uncle is Tennessee Representative Todd Warner, who described his nephew as a "typical country boy."
"[He] loved life and loved people," the congressman told The Tennessean. "It's just a tragic ending to something that should've never happened."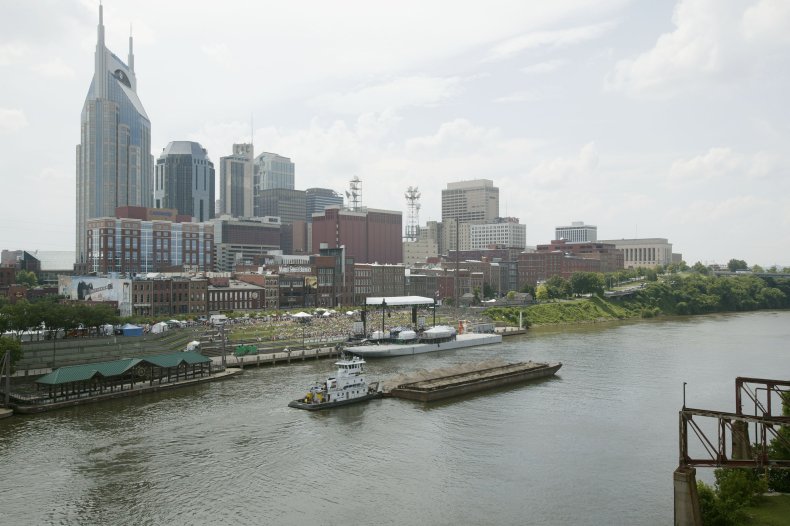 Authorities believe that the Shelbyville resident, whose body was discovered Friday, was brought by the killer to the location where he was later found. There, he was shot and left in the street.
Warner's body was decomposing so quickly, reported by The Tennessean, that the family had to rush to bury him on Sunday. "I didn't even get to pick the casket out. It was so immediate," said his mother. "We've been robbed of everything. Every last ounce of closure or peace that we could possibly get from saying goodbye, we didn't get to do."
Soon after Warner's body was found, the Metropolitan Nashville Police Department announced that they were searching for a 25-year-old suspect named Samuel Earl Rich in connection to the case. Rich turned himself in on Sunday evening, according to the Shelbyville Times-Gazette.
By the time he was identified as a suspect in Warner's murder, Rich had already been placed on the Tennessee Bureau of Investigation's Most Wanted list. Warner's girlfriend, identified on social media as Hannah Grace "Gracie" Perryman, was shot and injured on the same day as Warner in nearby Bedford County—and authorities believe Rich is behind that crime, as well.
As of Tuesday, Rich has yet to face charges for Warner's murder. However, he is being held without bail, having already been charged with attempted first-degree murder and theft of property for allegedly shooting Perryman.
The Metropolitan Nashville Police Department declined to provide additional comment to Newsweek on the case.