Murdered British MP Jo Cox's Husband to Address U.K. in Christmas Speech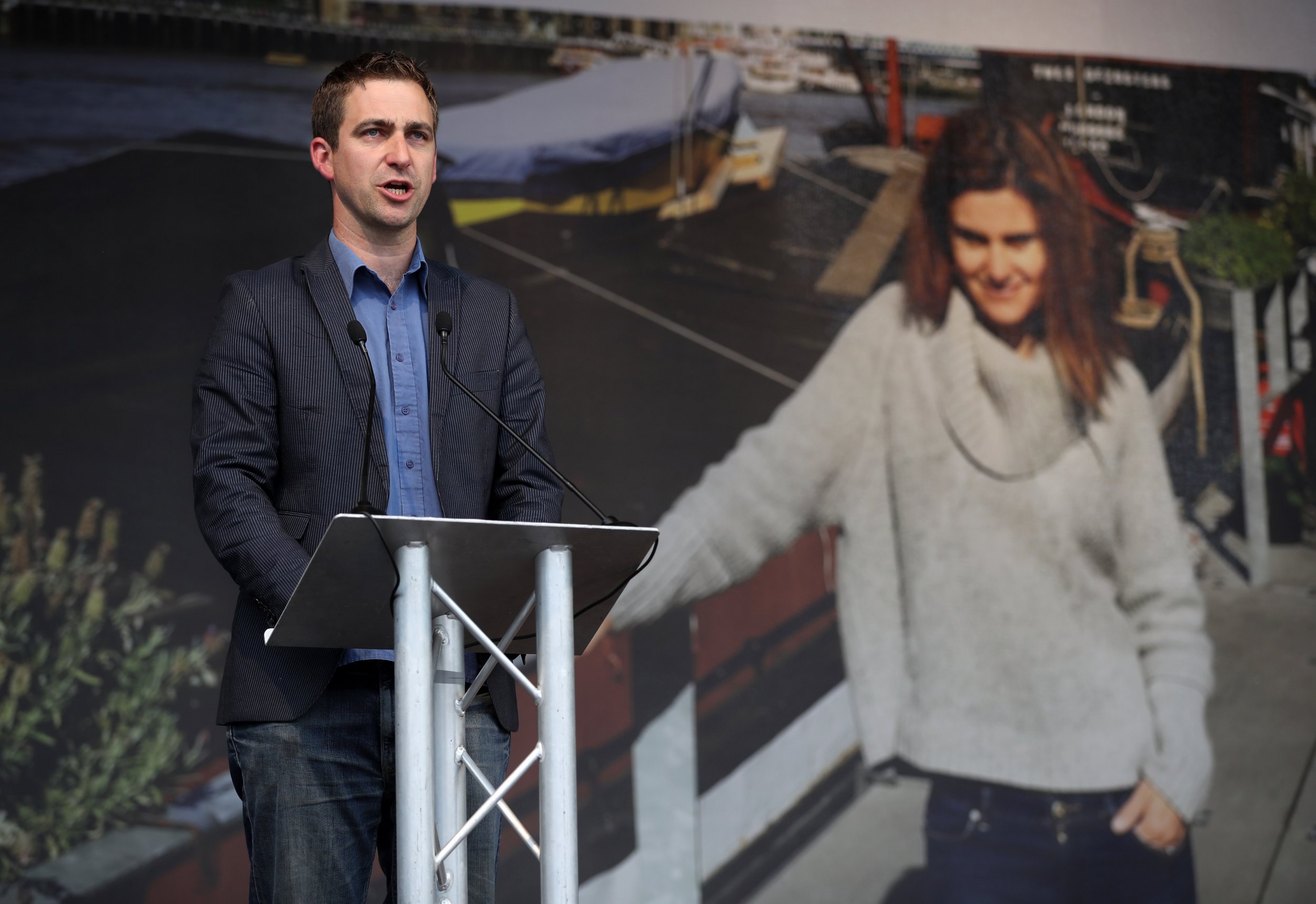 Brendan Cox, the widower of murdered British MP Jo Cox, will deliver this year's alternative Christmas message on U.K. television.
The broadcast, which airs on Christmas Day on Channel 4, is an annual tradition that is scheduled against Queen Elizabeth's festive address to the British public each year. The alternative message is given by people who have provoked the news agenda and is reflective of the sobering issues that have dominated nationwide discussion throughout the year.
Cox—a Labour MP for the constituency of Batley and Spen in West Yorkshire—was killed by right-wing extremist Thomas Mair on June 16, a week before Britain voted in the EU referendum. Cox, 41, was in support of remaining in the European Union.
In his address, Brendan Cox, father to Cox's two young children, will tell the British public: "2016 has been an awful year for our family, and it's been a divisive one for the wider world."
Cox's speech will reflect on the "fascism, xenophobia, extremism and terrorism" that has emerged in the last 12 months across the world. He will also warn that "these trends could strengthen" and "threaten the fundamental freedoms and democracy that our grandparents fought for."
Cox will say he hopes "2016 could be a wake-up call that brings us back together… That all of us make a resolution to do something in 2017 to bring our communities back together."
The widowed father-of-two recorded his message on the barge upon London's River Thames that he and his late wife called home.
"2016 has been one of the most momentous years in recent history—punctuated by political turmoil, conflict and a stream of dramatic events," said Channel 4's deputy head of news and current affairs Daniel Pearl. "Brendan's message references this wider turbulence but is also a very personal reflection at Christmas, a time for family and looking back over the past year, from a man who has suffered the tragic loss of his wife and mother of his children as a result of extremism."
Last year's poignant alternative Christmas message was given by Abdullah Kurdi, the father of Aylan Kurdi, the three-year-old Syrian boy who became the face of the refugee crisis in 2015 when newspapers worldwide published pictures of his lifeless body.
Others who have delivered Channel 4's message include NSA whistleblower Edward Snowden, 9/11 survivor Genelle Guzman and the parents of Stephen Lawrence, a black British teenager killed in a racist attack.
Channel 4's alternative Christmas message airs on Christmas Day at 2:05 p.m. GMT. The Queen's speech airs at 3 p.m.