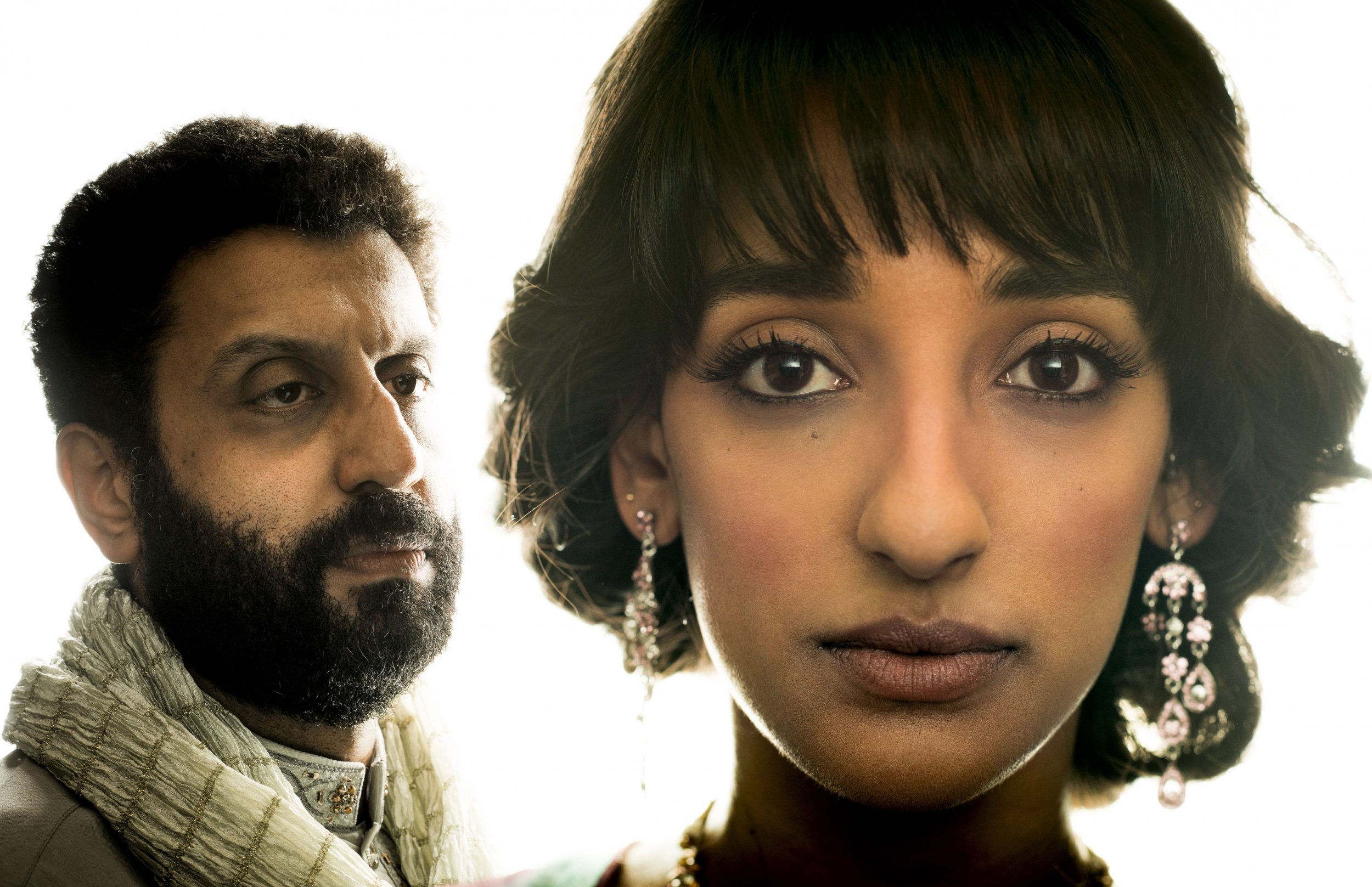 It has been 13 years since the murder of Shafilea Ahmed, the Cheshire teenager killed by her parents, Iftikhar and Farzana Ahmed, for supposedly bringing shame on her conservative Pakistani family.
The 17-year-old student's disappearance in 2003, the discovery of her body in 2004, and the subsequent imprisonment of her mother and father for at least 25 years in 2012, is the most high-profile honor killing in Britain.
In the five years between 2010 and 2014, an estimated 11,000 reports of honor crime were recorded by police, ranging from abduction, assault and murder. But it's thought that many more go unreported because the perpetrators are often not strangers on the street, but those closest to home.
Now, a new BBC docudrama is set to bring national attention to the subject of honor-based crimes and forced marriages—although its very existence may prove divisive for many Asian communities around the U.K.
Murdered By My Father is BBC Three's online-only follow-up to Murdered By My Boyfriend, the 2014 film that, at the time, became the jewel in the crown of the channel's 11-year history. Based on real events, it was an unflinching portrayal of an abusive relationship that ultimately ended in tragedy. The docudrama spurred a national conversation around domestic abuse and it triumphed at the BAFTA TV Awards in 2015 when little-known lead actor Georgina Campbell bested the likes of Sarah Lancashire and Sheridan Smith to win Best Actress.
Two years on, Murdered By My Father is the story of Salma, a 16-year-old girl (played by Kiran Sonia Sawar) torn between the conservative values of her widowed father Shahzad (played by Adeel Akhtar), who wants nothing more than for her to marry the man she has been promised to so he can "die happy," and her Western life outside of the family home, including a secret relationship. The themes of duty and honor ring throughout.
The film's subject matter is one that hasn't been explored in great detail in film or television before, particularly in fiction. But that's hardly surprising given that it's a topic that so few within close-knit Asian communities are willing to talk about even among themselves. Putting that on screen, then, is an uncomfortable reflection of an issue the mere mention of which is considered taboo.
"I remember telling my dad that this might be the first project that I turn down," screenwriter Vinay Patel tells Newsweek. "I didn't want to be an Asian writer writing about something like honor killings. I had a small list of topics I never really wanted to write about, and it's quite high on that."
Patel had previously written a play, True Brits, about the London 7/7 bombings—so surely tackling difficult subjects wasn't too frightening? Patel says he felt an enormous pressure to do justice to all, from the two main characters to the wider communities affected. "I thought it was going to be angry man who killed his young daughter, and that's the end of it. If I was involved with that I'd feel annoyed with myself for giving people a stick with which to beat the Asian community with. I could very clearly see what the bad version of that drama looks like."
Reassurances from the film's producers, Aysha Rafaele and Marco Marco Crivellari, that it would be handled sensitively eventually swayed him. Patel studied many real-life cases and documentaries while researching the project and worked closely with various charities, including Karma Nirvana.
Founded in 1993 by Jasvinder Sanghera, Karma Nirvana is a national charity that raises awareness around honor-based violence and forced marriages, as well as offering support to victims. The charity says it fields 715 calls a month from around the U.K. from both men and women.
Sanghera herself was pushed by her parents, Sikh immigrants from India, into having a supposedly arranged marriage at the age of 14—much like her sisters before her. She rebelled. At 16, she ran away from home and was disowned by her parents.
"You grow up and realize your life is very different from your mates. The concept of being born in Britain—being able to integrate and embrace independence, rights, democracy—actually is the totally opposite of your life behind the front door. It's as if you're living in Britain but behind the front door living in rural India," she said.
Sanghera set up Karma Nirvana following the death of her elder sister Rubina, who, in similar circumstances to her own, was pushed into a forced marriage that eventually broke down. "My sister was encouraged to go back to her husband for fear of shaming the family, it was better to mediate, for her to make this marriage work, because of what it'd mean to the family in terms of dishonor. So my sister in the end, in her early twenties, set herself on fire and she died."
For Patel, writing a piece of work with resonance to recognize victims such as Rubina was only equalled by his desire to create a vivid sense of the emotion at the core of the story—that meant avoiding cartoon villains and asking: 'How can a father be driven to such despair that he ends up killing his daughter?'
"There is a sense of remorse in him," says the writer. "The audience will expect, quite rightly, that the men involved are monstrous, but I wanted to play against that.
"Every person should be able to recognize themselves as a real human in it. If someone in a family can go, 'I see where that person is being controlling,' then that's enough to take away from it."
Among the suggestions from charities involved was to explore how the tragedy that befalls Salma impacts within the wider context of community. In one scene a neighbor catches the frightened teenager escaping her home by jumping over the balcony. Her response is to close her curtains and mind her own business. It's a powerful, if fleeting, moment.
Sanghera says: "In parallel to domestic violence before we had legislation 25 years ago, there was this fear of reporting your neighbor: 'It's a domestic, let them get on with it.' Within these communities it's even stronger, you don't question a family dealing with their daughter in this way.
"It's almost an unwritten law or code of conduct whereby the family has a duty to ensure their daughter is behaving honorably."
It's perhaps these community values that mean honor crimes often go unreported. In 2015, Diana Nammi, director of the Iranian and Kurdish Women's Rights Organisation, said recorded police figures " do not show the real extent of the problem."
Adds Sanghera: "We're dealing with the tip of the iceberg here, the extent of the problem is so huge we have no idea how many victims are out there."
The issue of honor crime isn't just limited, however, to Muslim communities, or Sikh communities, or Hindu communities. In fact, it isn't a religious problem at all—but a cultural one.
"It is about looking good in front of people, more than anything else. In one case I studied, the father was a staunch atheist—it's not just a religious thing," says Patel.
"The experience of the victim very often is they believe they have to go through this because they've been taught it's part of their religion: 'If you don't do this, you are a bad Muslim or a bad Sikh,'" Sanghera adds.
"My mother was a God-fearing Sikh, she would always use the Guru Granth Sahib, the Sikh equivalent of the Bible, to tell me why I had to behave in a particular way because it was written in scripture.
"I couldn't challenge that because in our places of worship, there are no religious leaders giving a counter-narrative. It is not supported by religion, but families will use that as a tool to oppress a victim."
What can be done to challenge these misconceptions of religious duty? "I find it appalling that religious leaders who know this isn't part of religion aren't standing up to speak against it," says Sanghera. "If religious or community leaders did take a stand, the father in the film may have felt he didn't want to do this to his child and he would get the support of religious leaders. But he full well knows he won't. Those religious and community leaders are like-minded and he will be seen as wrong for not dealing with his daughter."
Patel admits he's bracing himself for "quite intense" feedback from viewers because of the hypersensitive subject. "You expect you're going to get more kicks in the teeth than plaudits—I'm fine with that. What made me fine with that is that these stories are so horrific, you don't care about getting a kicking about [a drama] as long as people talk about it in a meaningful fashion. I think the more visibility there is on something like this the harder it is to do it."
Murdered By My Father is available to watch on BBC iPlayer now.