Murderer Chris Watts and 'Making a Murderer' Subject Steven Avery Are Prison Neighbors
ALT HEADLINE: Murderer Chris Watts and 'Making a Murderer's' Steven Avery Are Connected In The Weirdest Way
Netflix true crime fans, hold onto your hats because two of the streaming service's biggest names are actually imprisoned right across the street from each other. Chris Watts, who is a murderer featured in the latest documentary American Murder: The Family Next Door is actually incarcerated near Steven Avery of Making a Murderer.
If you know anything about Chris Watts, you might be scrambling for an explanation. Watts admitted to killing his pregnant wife, Shanann Watts, and two daughters, Bella (4) and Celeste (3) in 2018. But his disgusting crimes occurred in Colorado—nowhere near Avery's prison or hometown, both of which are located in Wisconsin.
So how and when did Watts make his way to the midwest while serving three consecutive life sentences without parole?
Apparently, he was transferred due to a security concern. In December 2018, just after Watts was sentenced in November 2018, he was moved to Wisconsin. Now, Watts is on heavy lockdown in the Dodge Correctional Institution, a Waupun Wisconsin prison. The prison is a maximum security location, which also serves as the first placement of most male inmates in the area.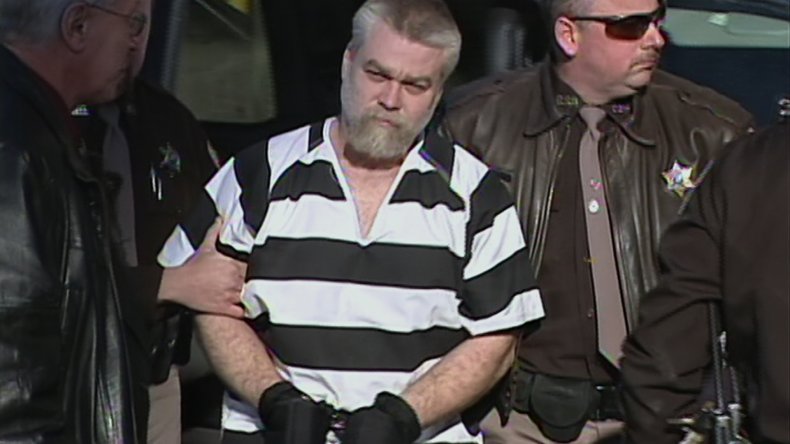 Avery, on the other hand, is just across the street in the Waupun Correctional Institution, a lesser-security prison that has a goal of rehabilitating inmates for assimilation back into civilian life, according to the prison's website.
While the pair aren't physically housed in the same building right now, they are in the same prison system. This means they probably don't know each other. Even if they were living in the same building, Watts's interactions with other prisoners are low, according to People. The publication reported Watts spends about 23 hours a day in total isolation. All he gets outside the cell is a bit of shower time and time to exercise.
Though they're living totally different lifestyles, we can't stress how close these facilities are. If you were visiting both Watts and Avery, your walking commute from door to door is approximately one minute, according to Google Maps.
Don't think it can get even weirder? Well, it sure can. The maximum-security prison that Watts is living in right now also housed killer Ed Gein. Known as the "Butcher of Plainfield" Gein both murdered people and acted as a body snatcher. He even inspired the movie Psycho.
So, true crime fans, next time you're thinking about Avery's alleged wrongful conviction, or the brutal slaying of the Watts family, you may be reminded of another Netflix special to watch. Funny how the world works.