Murders in Mexico Down From Height of the Drug War, But Violence Persists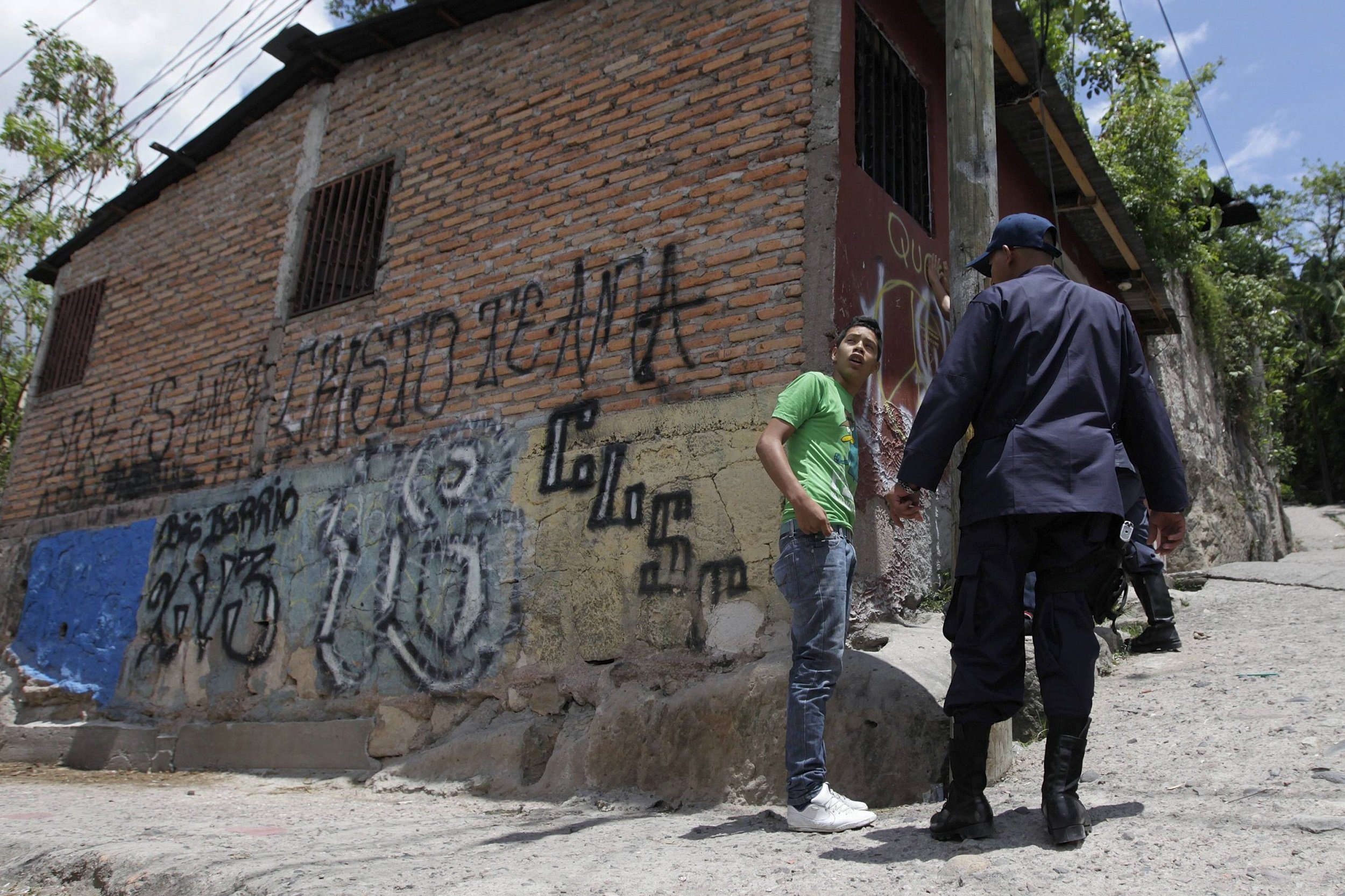 During Mexico's President Enrique Pena Nieto's first year in office, after he had promised to cut back on everyday violence, there were 22,732 recorded homicides the National Institute of Statistics and Geography announced Wednesday.
The figure, which the institute called preliminary, is slightly lower than the previous year but still higher than when Felipe Calderon, Pena Nieto's predecessor, took office. In 2007, shortly after Calderon declared war on drugs, the number of homicides reached 8,867. During his six years in office, homicides peaked at 27,213, in 2011.
"This is lower than I expected," said Rene Jimenez Ornelas, coordinator of the unit for the analysis of violence at Mexico's National Autonomous University, of the number of homicides in 2013. Jimenez Ornelas said one of the reasons for a lower-than-expected number is that many people prefer to have their loved ones' death registered as a heart attack or another natural cause to avoid an investigation. "Why? Because they make the rest of the family pay," said Jimenez Ornelas, implying that criminals might seek revenge and kill family members who report a homicide.
Some of the Mexican states where drug war–related violence has been most intense, like Coahuila, Guerrero and Tamaulipas, showed a decreased homicide rate. In Durango, part of the Mexican "golden triangle," an area notorious for drug trafficking, homicides decreased by nearly half in 2013 as compared to the previous year.
It is unclear what percentage of recorded homicides are related to organized crime since the government modified the classification in October, doing away with a separate category for drug war–related deaths, instead lumping them all together.
Aware of the war weariness felt among many in Mexico, Pena Nieto ran on the promise that, if elected, his government would shift the focus from capturing drug kingpins, like Calderon had, to making daily life for ordinary Mexicans safer.
"With this new strategy, I commit myself to significantly lowering the homicide rate, the number of kidnappings in the country, the extortions and the human trafficking," wrote Pena Nieto in a newspaper editorial during his presidential campaign.
Since taking office in December 2012, Pena Nieto has largely eliminated talk of security from his agenda except when large outbreaks of violence have forced him otherwise, focusing instead on the economy and his legislative reforms, including sweeping overhauls to education and energy. And while the country appears to be less violent now than during Calderon's war on drugs, the climate of press freedom, according to the Committee to Protect Journalists, remains "perilous."
In large swaths of the country, media outlets have quelled security reporting, essentially creating information black holes. "By virtue of there not being any security guarantees for the full exercise of journalism, the editorial board of the Zocalo newspapers, starting today, has decided to abstain from publishing any information related to organized crime," said a 2013 editorial in a local paper in Coahuila.
Still, several drug lords have been captured during Pena Nieto's time in office, including the most-wanted and mythical Joaquin Guzman Loera, known as "El Chapo Guzman."
But violence continues growing unabated in many parts of the country: According to these recently released numbers, in Baja California, Chiapas and the state of Mexico, where Pena Nieto is from, homicide rates have increased markedly.