Murdochs Trying to 'Destroy the Monster' With New Trump Interview: Pundits
Morning Joe Host Joe Scarborough says Rupert Murdoch is trying to stymie Donald Trump after the conservative media mogul hyped a preview of a combative interview with the former president.
Scarborough and conservative commentator George Conway said during a segment on the MSNBC program Thursday that Murdoch was now using his media empire to bury Trump's political prospects. A day earlier, a clip of the testy interview set to air on Fox Nation interview was widely circulated, depicting Trump as being in "denial" over the 2020 election results. The controversy that followed has revived questions over Murdoch's intentions with the former president.
"The Murdochs played a big role in creating this monster," Conway said of Fox News' positive coverage of Trump. "We can only hope that they'll try to destroy the monster now. And it's just hilarious to watch and good television."
The relationship between Trump and Fox began to sour in the waning days of his presidency and worsened after the 2020 election. After Trump continued to insist he won the 2020 election, Murdoch criticized him for being too focused on the past. Trump has called for an alternative to Fox News.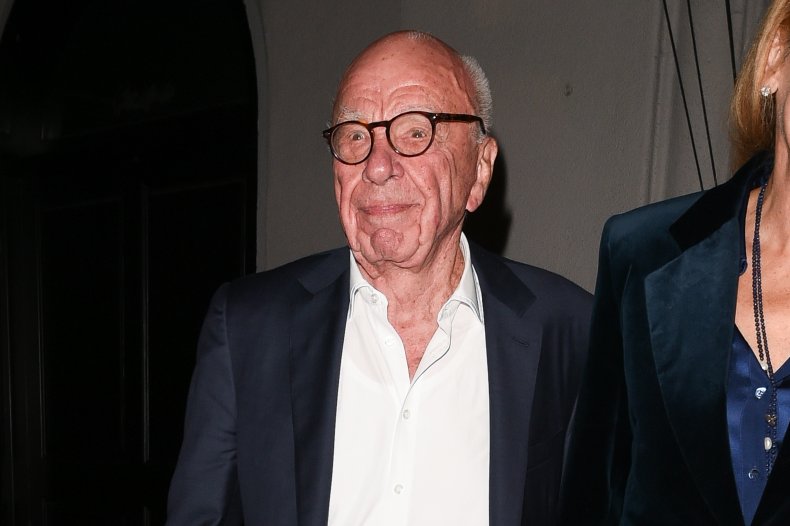 The rift seemed to widen when television personality Piers Morgan on Wednesday posted a 30-second promo for his upcoming interview with Trump set to premiere on Murdoch-owned Fox Nation next week. The promo, set to dramatic music, shows Trump calling Morgan "very dishonest" as the two argue over the 2020 election. The promo appears to show Trump ending the interview by storming out.
Trump has since accused Morgan of deceptively editing the interview and said he didn't walk out.
A gleeful Scarborough on Thursday reacted to the interview trailer by saying it showed Trump was out of touch with reality and "bubble-wrapped."
Scarborough also displayed the front page of the Murdoch-owned New York Post, which ran a story above the fold about the interview claiming that Trump stormed out.
"Even if this didn't go down the way the New York Post, the paper of record of Morning Joe, is saying it went down—even if this didn't go down the way the promo suggests it did, it reveals a much bigger tale, and that is that the Murdochs are blindsiding Donald Trump," said Scarborough. "The parade is moving on."
Calling Murdoch a guy that doesn't stick around "after the parade moves on," Scarborough said he is now ready to throw his support behind Florida Governor Ron DeSantis, who has risen in popularity among Republicans and is considered a possible 2024 presidential contender.
Newsweek has reached out to Murdoch for comment.