Murkowski in Dead Heat, May Wait Weeks for Result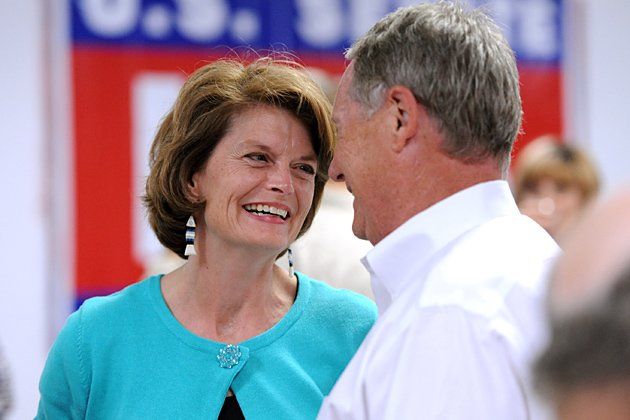 Established politicians dominated Tuesday's primary day, with a notable exception: Lisa Murkowski, the incumbent Republican senator from Alaska, trails Joe Miller, who received Sarah Palin's endorsement and support from a political group called Tea Party Express.
The race still looks too close to call and may not be decided until after Labor Day. With 98 percent of precincts reporting, Alaska's Division of Elections has Murkowski behind by about 2,000 votes, but there are plenty of votes still uncounted, including at least 7,600 absentee ballots. More of the 16,000 total absentee ballots that were requested will "trickle in" during the coming days, and are scheduled to be counted Aug. 31, Sept. 3, and Sept. 8, according to the Anchorage Daily News. The winner will face Democrat Scott McAdams, the mayor of Sitka, Alaska.
Murkowski assumed the Senate seat from her father, Frank, in 2002 after he became governor. Palin took over the governor's office four years later by beating him, and now she may end up having played a role in showing another Murkowski the exit door.
How much Palin influenced this tight primary in her home state is unclear. She backed Miller, a former judge who ran for a House seat in 2004, using Twitter and Facebook. She also allowed her name to be used in "get out the vote efforts" in the final days of the race, the Associated Press reported. But Tea Party Express, a California-based group, purchased ads and organized rallies for Miller, seeking to raise doubts about Murkowski's conservatism.
AP notes that six incumbent candidates have lost a reelection bid in 2010. It may be a few weeks before Murkowski learns whether she will be the seventh.
Murkowski in Dead Heat, May Wait Weeks for Result | U.S.