Museum Removes 'Uglier & Uglier' Exhibit That Ranked Women's Looks
A modern art gallery in China is under scrutiny after one exhibit used university students as the subjects for a project called, "Uglier and Uglier," in which the artist ranked women based on how attractive he found them.
The male artist, Song Ta, created a multimedia exhibition that included photos and videos he took of women passing him on the street on a college campus in 2013 and compiled them into a seven-hour-long video in which he ranked them prettiest to ugliest, in his opinion.
The exhibit resided at Shanghai's OCT Contemporary Art Terminal, or OCAT, one of the most well-respected art museums in China.
He had noted in the exhibit's description: "If you want to see the campus queen, you have to go to the museum as early as possible. Otherwise, as dusk comes, it will become a living hell in this place."
The exhibit faced scrutiny after the museum posted an advertisement for it on WeChat, a Chinese social media site. The post has since been deleted, but, according to the South China Morning Post, it resulted in public uproar.
"This artwork is not only insulting, but infringes on individuals' portrait rights, and these women didn't even know they were being filmed," one commenter had written. Another person said that they could not call Song Ta an artist, "or even a human being."
Another commenter wrote: "It's already 2021, how can you still objectify women so boldly, without any shame?"
The museum posted again on Friday to apologize for the exhibit and promised to remove the artwork immediately. "After receiving criticism, we re-evaluated the content of this artwork and the artist's explanation, we found it disrespected women, and the way it was shot has copyright infringement issues," they wrote on Weibo.
They added: "As a museum that supports diversity, we will take this as a warning, improve our services and treat everyone with empathy."
Song Ta has received criticism for his work before. He created a live runway show in September 2013 called "One Worse Than the Other," which stirred up controversy. During the Wuhan show, 44 female volunteers walking out onstage in order of who he deemed the prettiest, ending with those he thought were the least attractive.
Ta told Vice in 2019 that he and his assistants ranked women into categories, putting the "ugly" women into either "forgivably ugly" or "unforgivably ugly" categories.
He noted to the reporter that she ranked "277" out of 5,000.
"In the end, it was scary," he told Vice. "They were normal people, not missing an arm or an ear or an eye, but just so ugly that it made people uncomfortable."
He added, "I objectify you in an honest way, that's a type of respect. I will not randomly rank you first place, that's disrespect, that's toying you with clever words."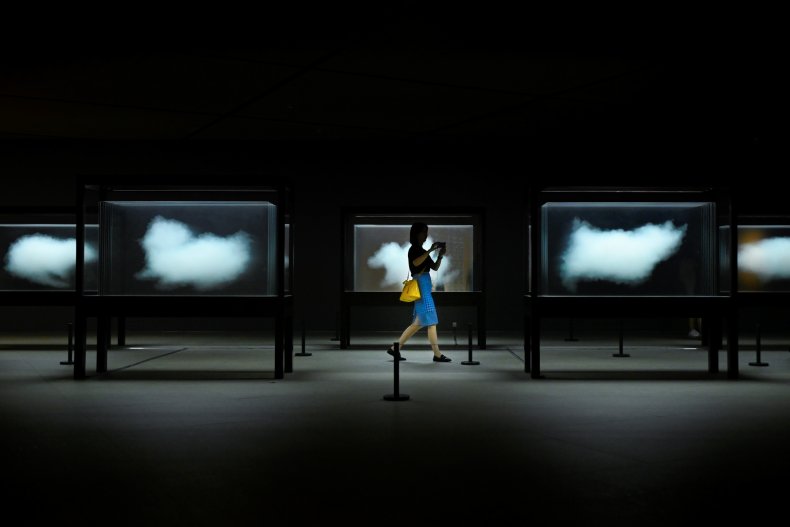 Newsweek reached out to Shanghai's OCT Contemporary Art Terminal for comment.