Getting High on Mushrooms Not Likely to Send You to the Emergency Room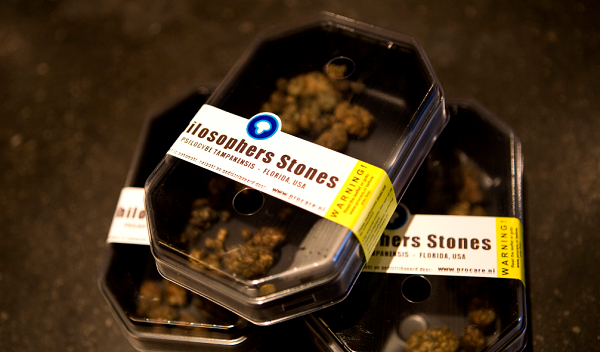 If there was such a thing as a safe drug, then magic mushrooms would be it—at least that's what a new study by the Global Drug Survey (GDS) found.
Researchers found that of all people who tripped on psilocybin hallucinogenic mushrooms in 2016, only 0.2 percent needed emergency medical attention, according to the annual recreational drug survey released Wednesday. Meanwhile, harder psychedelic drugs such as LSD and MDMA were almost five times more likely to send users to the emergency room in 2016.
The survey analyzed the drug use of nearly 120,000 participants in 50 countries based on questions regarding drug use patterns, effects of drug use and the various substances people use to get high. Of those surveyed, 65.1 percent said they had used illegal drugs recreationally within the last year while 79.3 percent said they used illegal substances at some point in their life.
About 24,000 people said they had used shrooms, as they're commonly referred to, at some point in their lifetime while 12,000 admitted to consuming the substance derived of certain types of mushrooms—usually indigenous to areas with tropical climates in South America, Mexico and the U.S.—within the last 12 months.
Nearly 82 percent of people who had taken mushrooms in their lifetime said they indulged in the hallucinogenic drug in search of a "moderate psychedelic experience" and an "enhancement of environment and social interactions."
GDS founder Adam Winstock told The Guardian Wednesday that despite its low emergency room rate, the main reason people end up in the hospital after taking psilocybin hallucinogenic mushrooms was because people were picking and eating the wrong types of mushrooms.
"Magic mushrooms are one of the safest drugs in the world," he said. "Death from toxicity is almost unheard of with poisoning with more dangerous fungi being a much greater risk in terms of serious harms."
Although an illegal drug, there have been studies released claiming that mushrooms have some medical benefits and could help people battling depression and anxiety, including a separate 2016 New York University study in which participants saw decreases in cancer-related demoralization and hopelessness, improved spiritual well-being and increased quality of life.
As for LSD, more than 22,000 people said they had tried the hallucinogen at some point in their lives while almost 11,500 said they had used the drug within the last year, which sent 1 percent of users to emergency rooms, compared to the 1.2 percent of MDMA users—including 35,500 people who had tried the party drug in their lifetime and 19,000 users within the past year—who found themselves in the emergency room following their experience with the drug.
"LSD is such a potent drug," said Winstock. "It's so difficult to dose accurately when tabs you buy vary so widely. It's easy to take too much and have an experience beyond the one you were expecting."
Drugs including methamphetamine and synthetic cannabis had the highest rates of users needing emergency medical attention, with 4.8 percent and 3.2 percent of users, respectively, being hospitalized in 2016.