How Mushrooms Might Save the Bees
A household cure for declines in the bee population, from Paul Stamets, owner of a mushroom mercantile, who realized mushrooms may hold an antiviral power for the insects, could be in wide use by next year, giving hope in a struggle to save the vital species.
The idea came to Stamets while he was waking up one morning, he told the Seattle Times Thursday, and remembered bees fighting to feed on his mushrooms.
"I could see them sipping on the droplets oozing from the mycelium," Stamets said. In 1984, Stamets witnessed bees moving woodchips to get closer to the mushrooms' mycelium, or underside. At the time, Stamets assumed the bees were seeking sugar there.
But recently, Stamets realized there may be a medicinal quality found in the mycelium. His theory could potentially kickstart a movement of quick cure to rehabilitate the bee population, which has been dramatically affected by a breakout of mites since 1980.
The Varroa mites can bring viruses to the bees and completely diminish individual colonies. According to Dennis vanEngelsdorp, an entomology professor at University of Maryland, these mites are the main cause of dying colonies.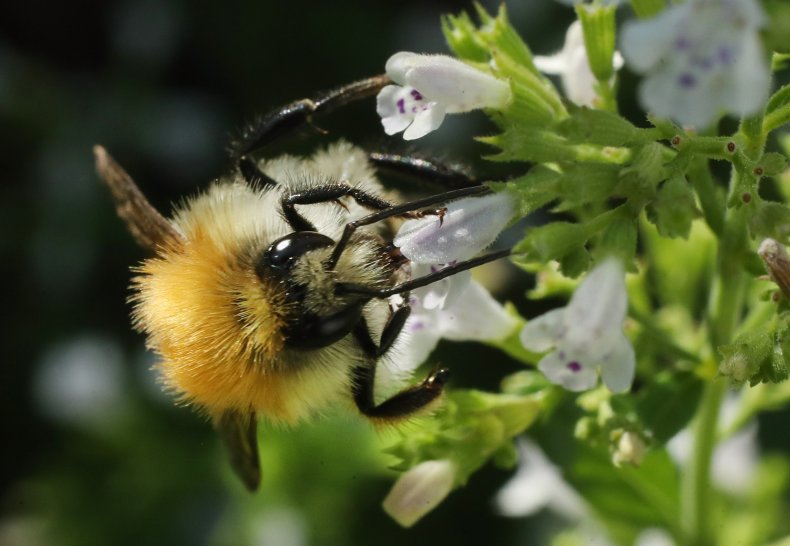 Stamets suggested that the extinction of bees could be a last straw in the structure of society. "What rivet will we lose that we'll have catastrophic failure? I think the rivet will be losing the bees," he said. "More than one-third of our food supply is dependent on bees."
Washington State University (WSU) entomology professor Steve Sheppard saw something new in Stamets's idea and explained the data Stamets presented was alluring. He decided after years of research with odd ideas, some that involved electricity and small balls of styrofoam, there was something worth pursuing in Stamets's theory.
Sheppard and colleagues tested two groups of bees. Both groups had previously been exposed to the Varroa mites. One group was fed sugar mixed with the mushroom additive. The second group was fed only sugar. According to WSU assistant research professor, Brandon Hopkins, the mushroom additive nearly eliminated all illness in some of the virus strains.
In response to the positive revelation, Stamets designed a 3D-printed feeder that can dispense the mushroom's mycelia extract. Stamets expects the product to be available in 2019 and sees the extract becoming available through a subscription service.
Over 700 bee species in America have faced decline, Time reported in 2017. Along with the 37 percent of bee species that face large loss, nine percent of bee and butterfly populations face extinction.
This story has been updated to reflect the story was originally published in the Seattle Times and that Paul Stamets is the owner of a mushroom mercantile.