Music Streaming Service Spotify Slapped With $150M Class-Action Lawsuit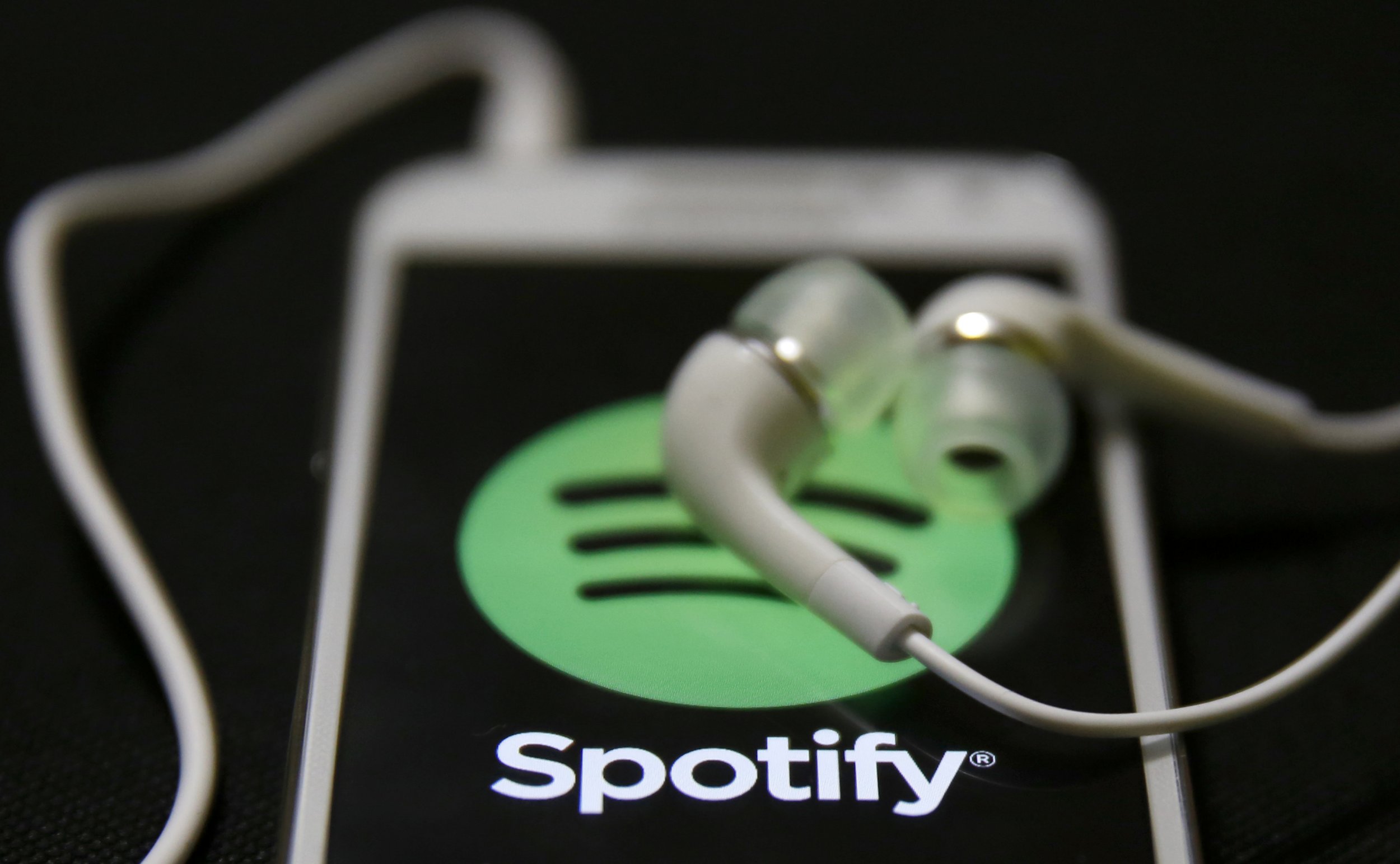 Musician and music business professor David Lowery filed a class-action lawsuit against music streaming platform Spotify Monday, seeking at least $150 million in damages, Billboard reports.
Lowery—a founding member and singer in the bands Camper Van Beethoven and Cracker and a professor at the University of Georgia—filed the lawsuit as a class representative, for himself and on behalf of those in similar positions. He alleges that Spotify has used copyrighted musical works "without mechanical licenses in an egregious, continuous and ongoing campaign of deliberate copyright infringement," according to the complaint filed with the Central District Court of California. A mechanical license allows a song to be reproduced and distributed as CDs, ringtones, permanent digital downloads, interactive streams and more.
The lawsuit claims that Spotify unlawfully distributes copyrighted songs to more than 75 million users and fails to identify or locate the owners of those compositions for payment or to let them know that the company intends to reproduce and/or distribute the works.
The infringement, according to the complaint, is "knowing and willful," and Spotify has "publicly admitted its failures to obtain licenses for the musical works it distributes or reproduces or to pay royalties to copyright owners." The company also allegedly keeps a reserve fund, totaling $17 million to $25 million, to hold royalties that have not been paid.
Lowery cites his own songs "Almond Grove," "Get On Down the Road," "King of Bakersfield" and "Tonight I Cross the Border" as examples of works that Spotify used without permission. The Copyright Act allows for penalties of $750 to $30,000 per work and up to $150,000 for willful infringement.
According to the complaint, Lowery believes he and his fellow class members are entitled to at least $150 million and asks that the court enjoin Spotify from continued copyright infringement and violations of the California Business & Professions Code.
Spotify, founded by Daniel Ek and Martin Lorentzon in Stockholm in 2006, launched in the U.S. in July 2011. By June of this year, the service said it had amassed 75 million active users and 20 million paid subscribers. The company had also paid more than $3 billion in royalties, including $300 million in the first three months of 2015.
The complaint filed Monday is not the first time Spotify has been criticized by artists or experienced legal challenges. In November 2014, the immensely popular singer Taylor Swift pulled her entire catalog from the service. She told Yahoo that she was "not willing to contribute my life's work to an experiment that I don't feel fairly compensates the writers, producers, artists, and creators of this music."
Radiohead's Thom Yorke has been quite harsh, calling Spotify "the last desperate fart of a dying corpse" in 2013, and he and Nigel Godrich pulled albums from the service long before Swift did. Spotify settled a copyright infringement lawsuit with Ministry of Sound in February 2014 and had a run-in with the label Victory about royalty payments in October of this year. Even more recently, Adele decided not to release her record-breaking album 25 on the service.
Lowery himself has also spoken out against Spotify and the issue of fair compensation for musicians more broadly, such as in his well-known response to a blog post by an NPR intern in 2012. The following year, the National Music Publishers' Association filed take-down notices after he released a list of the top 50 unlicensed lyric sites.
Last week, Spotify announced in a blog post that it would "invest in the resources and technical expertise to build a comprehensive publishing administration system" to ensure that "everyone involved in the creation of music is paid fairly, rapidly, and transparently." A major roadblock to achieving that goal, the company said, was availability of data needed to confirm the appropriate rightsholders.
"We are committed to paying songwriters and publishers every penny. Unfortunately, especially in the United States, the data necessary to confirm the appropriate rightsholders is often missing, wrong, or incomplete," Spotify spokesman Jonathan Prince said in a statement.
"When rightsholders are not immediately clear, we set aside the royalties we owe until we are able to confirm their identities," he said. "We are working closely with the National Music Publishers Association to find the best way to correctly pay the royalties we have set aside and we are investing in the resources and technical expertise to build a comprehensive publishing administration system to solve this problem for good."