Musicals Take a Turn for the Wacky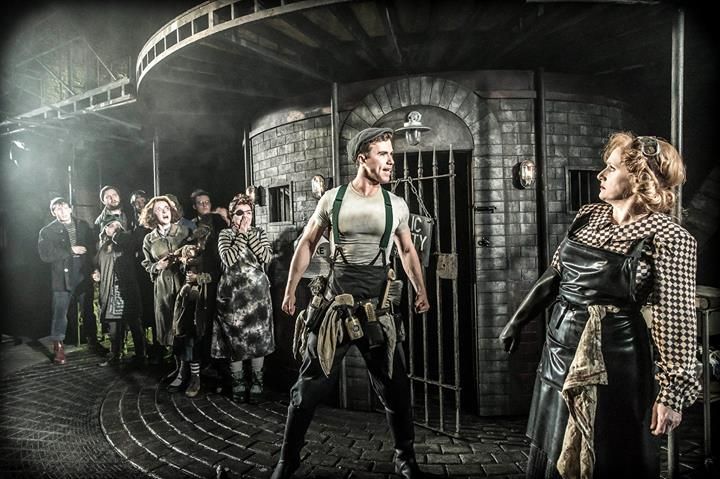 Ragged, filthy figures lurch along a cobbled street. Pallid faces loom through a miasma. The audience squirms when police officers beat a suspect into a bloody pulp and there are gasps of horror when a man is thrown from the roof of a high building landing with a crunch on the street below. These are some of the more disturbing scenes from the London production of Urinetown. Should you be in any doubt, it's a musical. And it is a long way from Julie Andrews in a dirndl.
Urinetown, The Book of Mormon, Loserville and I Can't Sing are just four recent productions that have arrived in the West End. With such unpromising titles, these quirky musicals about public urinals, missionaries in complicated underwear, the birth of email or satirical takes on reality TV shows suggest a strong desire to radicalise a traditional form. They're wreaking havoc with the genre. Where's the new South Pacific? The new Carousel? As popular culture continues to diversify, it seems the day of the niche musical has arrived. Now impresarios are searching for the Next Small Thing – in the hope that it might just become The Next Big Thing. Revivals apart, the day of the blockbuster, one-size-fits-all musical looks to be over.
Ian Marshall Fisher, a historian of musical theatre, attributes the vogue for bizarre subjects to the lack of pack-'em-in stars. "There are no contemporary equivalents of Ethel Merman, Carol Channing or Fred Astaire," he says. "Similarly, there are fewer star writers of musicals like Rodgers and Hammerstein, Cole Porter, Irving Berlin, Leonard Bernstein or Jerome Kern." As a result, he adds, "The new musical has to be either a 'newsy' hot subject or something that appears to be 'on the edge' and flatters the audience's intelligence in the hopes that the public will buy a ticket." Cue the show set in a public urinal or charting the lives of missionaries.
It's not difficult to see that musicals mirror our society, offering an all-singing and dancing reflection of ourselves. The great successes of the post-war period such as Pal Joey, South Pacific and Oklahoma! address contemporary concerns in an entertaining manner in much the same way that John Gay did in 1728 with The Beggar's Opera, arguably the world's first musical. This is the view of Catherine Haill, curator of popular entertainment at London's Victoria & Albert Museum: "Musicals have often responded to current trends. In the 1890s The Shop Girl was reacting to the birth of department stores. Similarly, Urinetown is actually an eco-musical. It is only really the titles that have changed and become more challenging."
Staging a new production is a high risk venture: only one in ten makes money while two out of ten will sink with all hands. The closure of Andrew Lloyd Webber's Stephen Ward: The Musical and The Full Monty reminds of those dangers.
Yet this raft of wacky musicals appears to be bucking the trend. The Book of Mormon, for instance, has broken box office records. But not everyone is puzzled by its success. "I don't see anything bizarre about The Book of Mormon," says the veteran producer, Sir Cameron Mackintosh. "It is a brilliant original entertaining comedy which I am delighted to have running in one of my theatres." Well, he would, wouldn't he?
Whatever the risks, the potential for striking gold keeps hope alive. The Broadway adage, "You can't make a living, but you can make a killing," has never been more apposite. Think back to Cats: a set of poems about felines by T.S. Eliot may have seemed an unlikely basis for a musical but its subsequent earnings of $2.8bn would suggest that Lloyd Webber and his then partner, Tim Rice, must have done something right.
But what exactly? Coming up with the hit formulal is the challenge. Perhaps impresarios occupy the same leaky vessel as their Hollywood counterparts, of whom William Goldman wrote: "Nobody knows anything." How else can we account for shows like Into the Light, a 1986 musical about a scientific examination of the Turin Shroud? Or, for that matter, Moby Dick! A Whale of a Tale, the 1992 production which was set in the swimming pool of a St Trinian's-style girls' school? Neither appealed to the public.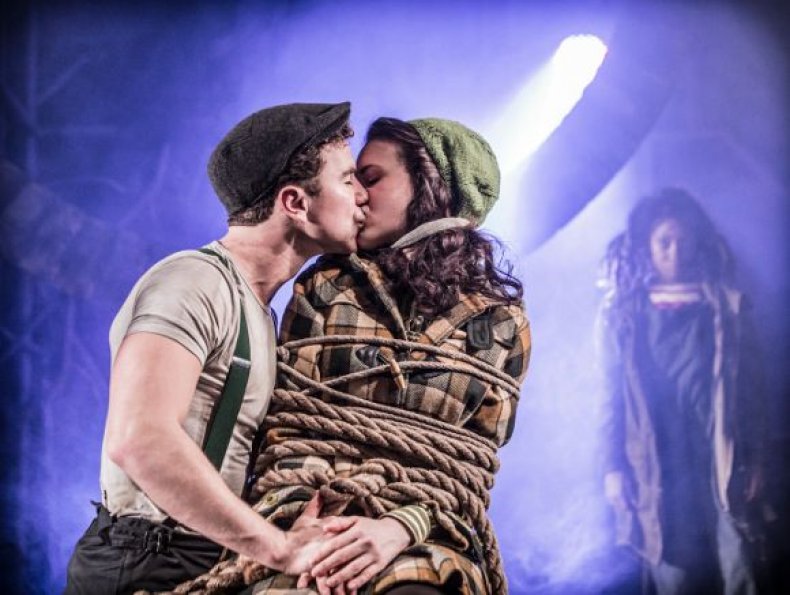 Not that Sir Cameron Mackintosh is deterred. "I can't wait to see Moby Dick again," he says. He is currently preparing to revive the show. "I always thought Moby Dick was ahead of its time because it was before musical comedy like The Producers and Book of Mormon happened. So watch out for the whale."
It's clear from the state of our theatres that constant innovation and experimentation keep the musical form healthy. One of the most important figures who attempted to increase the popularity of musicals among a younger audience was the American composer Jonathan Larson, whose musical Rent (based on the story of La Bohème) featured a cast of twentysomethings and whose score was heavily rock-influenced. Rent has been an overwhelming tour de force, the seventh longest running musical on Broadway. In a tragic twist, Larson died of an aortic aneurysm on the night of the final dress rehearsal at New York Theatre Workshop, before he could see it transfer to Broadway. His untimely death only attracted more publicity.
In Britain, the capital hosts all musicals great and small. It helps that London is a year-round tourist destination and that musicals don't get lost in translation. A Japanese visitor will be much happier sitting through Kiss Me Kate than its Shakespearean counterpart, The Taming of the Shrew, at The Globe. Rupert Goold's production of American Psycho – The Musical is transferring from the small-scale Almeida in Islington, north London, to the West End later this year. And the tiny Landor Theatre in Clapham, south-west London hosts new works such as Fred & Gladys as well as classic revivals. Other new productions due to open this year include Memphis (transferring from Broadway), set in the underground night clubs of 1950s Tennessee, and two shows based on the successful British films Made in Dagenham and Bend it like Beckham.
As the American theatre historian and academic John Kenrick once wrote: "The musical has been changing ever since Offenbach did his first rewrite in the 1850s. And change is the clearest sign that the musical is still a living, growing genre."
All of which speaks volumes about our society. The readiness of a new generation of theatre-goers to embrace more outré themes is an indicator of a healthy, diverse culture. More significantly, the form itself has proven elastic enough to accommodate almost any subject and make it sing. And dance.