Musician Kicked Off American Airlines Flight After Being Told 'Aircraft Is Too Small' for Her Cello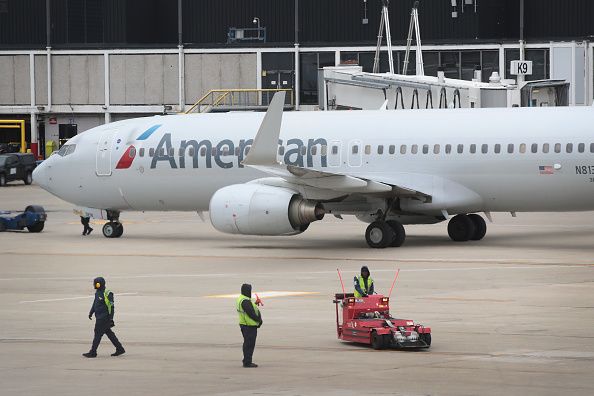 A musician traveling with her cello claims she was removed from an American Airlines flight despite purchasing a ticket for the instrument.
Musician Jingjing Hu, a student at the DePaul University School of Music, boarded American Airlines flight 2457 from Miami International Airport heading back to Chicago on Thursday when flight attendants told her "the aircraft is too small for the cello" her husband, Jay Tang, wrote on Facebook.
Tang said he purchased the tickets on April 2, and asked an American Airlines representative if he could buy a ticket for Hu's cello. He said the representative said it was "absolutely allowed" and she would not have an issue flying with the instrument. Tang said his wife flew from Chicago to Miami without any confrontation.
"She [was] traveling with her cello in a hard case as a cabin baggage. I purchased two round-trip tickets for her and her cello on April 2 on the phone directly from AA and told them specifically that one ticket is for the cello as cabin baggage," Tang wrote. "I was told it is absolutely allowed and she won't have any problem. She flew from Chicago to Miami on American Airlines 335 on Jun. 19 without any problem."
Hu told WMAQ-TV that she was cleared by security and an American Airlines representative on Thursday to board the plane, and was even given a strap by a flight attendant for her cello to safely secure the instrument for the flight. Hu told the news station that her cello only weighs 10 pounds and was still removed from the flight.
Tang claims a friend that was traveling with Hu said after she deplaned, the remaining seats were given to two other passengers. He alleged that Hu was removed from the flight because it was overbooked.
"So basically you either have to be rich to purchase the tickets, or just settle in Miami. I don't know how are musicians supposed to travel to comply with those 'regulations,' but clearly AA is just playing around with customers," Tang wrote. "They just kick off passengers when they oversell their tickets using FAA regulations as an excuse."
The U.S. Department of Transportation states that "many airlines will allow you to purchase an adjoining seat for your instrument," and while a weight limit may apply, the department advises musicians to call the airline before booking a flight to see if they can accommodate the musical instrument.
Newsweek has reached out to American Airlines for comment but did not hear back in time for publication.
Famous cellist Yo-Yo Ma has experienced his fair share of flying difficulties with his prized instrument. During an interview with The New York Times, Ma explains to the flight attendant that he's flown with his cello "a thousand times" and does not need to put it into baggage claim.
"The rules are either not uniform enough or the people on the planes don't know them in the first place. You get different reactions when you say how many times you have done it before," he told The New York Times. "Sometimes they back off. Sometimes they get furious."