Musicians Create 'Bridge Over Troubled Water' Video to Help Unemployed Entertainment Workers
More than 80 musicians in the film and TV industry — with a little help from some Rock n' Roll artists and some amateurs — have banded together to mash up Bridge Over Troubled Water and What a Wonderful World in a bid to raise money for colleagues out of work due to coronavirus.
The music video features Matt Malley of Counting Crows, John Hatton of the Brian Setzer Orchestra, and several Grammy winners and nominees, each doing what they do best as they re-imagine the Simon and Garfunkel 1969 classic pop tune along with the jazz staple made popular by Louis Armstrong in 1967.
Newsweek got the first look at the production and when it is released wide, organizers are hoping it will inspire donations to the Motion Picture Television Fund, which is helping unemployed entertainment workers get through coronavirus shut-down of most movie and TV production.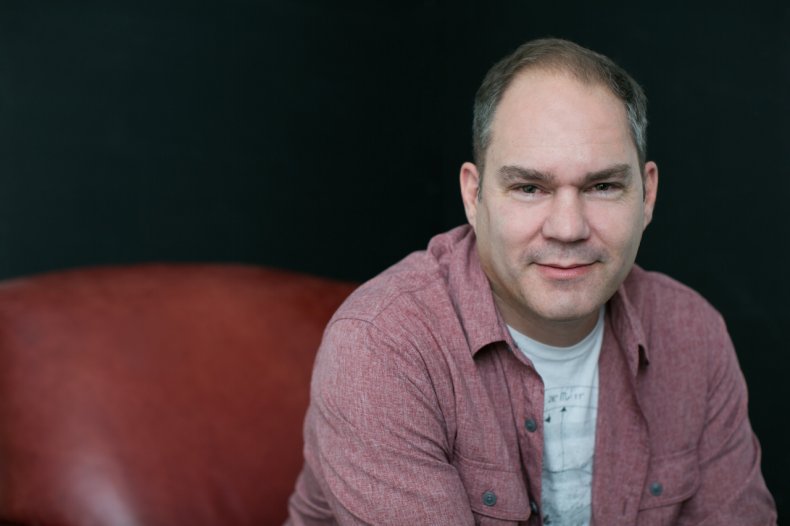 While the MPTF is aware of the video, it was not involved in its creation and it did not respond to a request for comment. The effort was the brainchild of Shie Rozow, whose music credits include Guardians of the Galaxy and Avengers: Age of Ultron.
"I'm not a doctor or scientist or first responder, and like many of us, I feel helpless in this situation and wanted to do something to help," he told Newsweek. "I'm a musician so I did what I know and decided to see if I could pull some colleagues together to try and do something that'll provide people a bit of solace and distraction. The response from my musician friends exceeded my wildest dreams."
The group got a mandatory mechanical license to cover the songs.
"We want viewers to donate to the MPTF; they have always been committed to helping our entertainment community in their time of need, so I wanted to do something to help them with their mission," said Rozow.
"We hope this performance offers some solace during this trying time," reads text at the top of the video before various musicians launch into their renditions of Bridge Over Troubled Water followed by What a Wonderful World.
The two-song mashup comes three weeks after a remake of John Lennon's Imagine that featured more star power, including Jimmy Fallon, Amy Adams, Mark Ruffalo, Will Ferrell and a couple of Wonder Woman actors: Gal Gadot from the movie and Lynda Carter from the TV show. The video at Gadot's Instagram page was viewed 9.4 million times.