Musicians, Fans and More Remember Mac Miller on The Second Anniversary of His Shocking Death
September 7 marks the second anniversary of rapper Mac Miller's untimely death and musicians and fans alike didn't let the "Self Care" singer go unremembered, as his name trended on Twitter along with photos and memories of his most influential moments.
While friends and colleagues spoke to Miller's character in sweet mentions of the rapper, fans started conversations about their favorite Miller song or album, and reflected on the vast impact his music had on their lives.
Miller died in 2018 after an apparent accidental overdose in Studio City, California. A toxicology report showed he had fentanyl, cocaine and alcohol in his system at the time of his death. Three men, Stephen Walter, Ryan Reavis and Cameron James Pettit were charged for drug distribution in the case of Miller's death in October 2019, according to Rolling Stone.
Miller publicly struggled with addiction, though friends shared he was on the road to healing at the time of his overdose. His death shocked his fans and friends, who mourned the rapper as soon as word of Miller's death went public.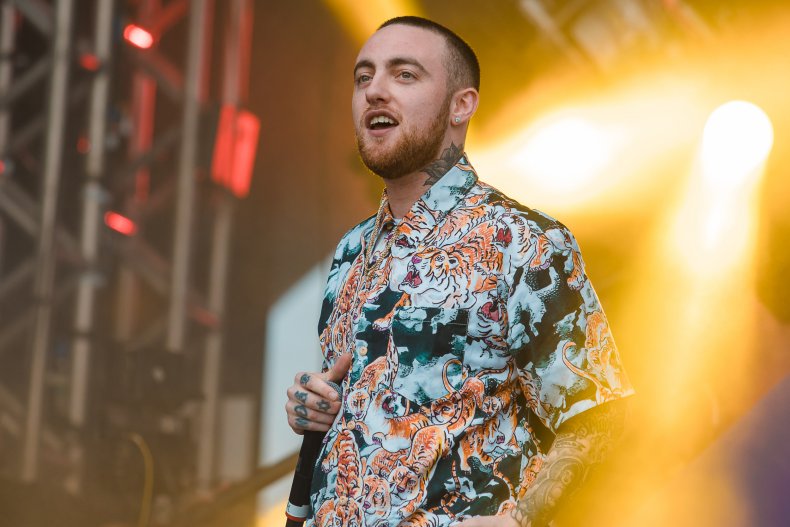 On Monday, Musician Thundercat was one of many to send a note in memorial of Miller. "You have two families, the family you're born with and the family you choose...The family I chose, Not a day goes by I don't feel it. I know y'all feel it too. Only bumping Mac Miller today," he wrote.
Fake Shore Drive founder Andrew Barber also had fond memories of Miller and the singer's kindness. "RIP Mac Miller. Probably the nicest guy I've met in this industry, still to this day. Wish I was able to spend more time with him."
Other notable figures followed.
Fans of Miller expressed sadness and love for the rapper's music, too. Many commented they'll only be listening to Miller on Monday, and others shared their thanks in respect for Miller.
While Miller passed two years ago, fans have a list of new material from Miller to play while remembering his legacy. Miller's team released a posthumous album, Circles, from the rapper in January. It came as a follow-up to his 2018 album, Swimming. Apparently, Miller had imagined the two albums as a pair, and Circles was officially completed by Miller's collaborators after his death.
In addition, Miller's beloved mixtape, K.I.D.S. just celebrated its 10th anniversary. In celebration, Miller's estate released two new songs, which now make a deluxe version of the 2010 album. "Ayye" and "Back In The Day" are now available to stream.