Musicians and Fans Pay Tribute to Gang of Four Guitarist Andy Gill, Who Died at 64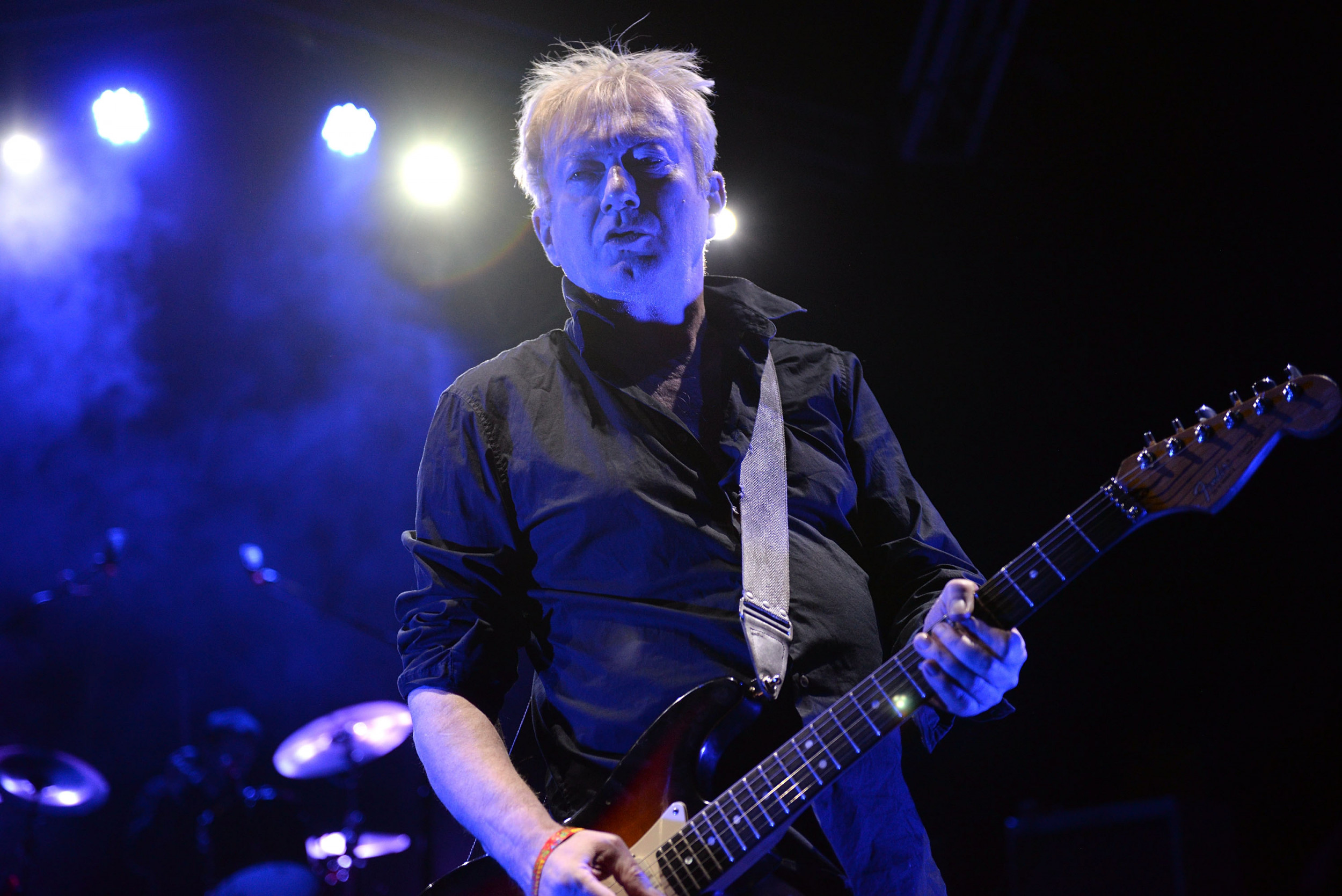 Andy Gill, the founding guitarist of influential 1970s British post-punk group Gang of Four, has died, according to a statement by his band mates on Saturday. He was 64 years old.
Part of the statement read:
"His uncompromising artistic vision and commitment to the cause meant that he was still listening to mixes for the upcoming record, whilst planning the next tour from his hospital bed.
"But to us, he was our friend - and we'll remember him for his kindness and generosity, his fearsome intelligence, bad jokes, mad stories and endless cups of Darjeeling tea. He just so happened to be a bit of a genius too.
"One of the best to ever do it, his influence on guitar music and the creative process was inspiring for us, as well as everyone who worked alongside him and listened to his music. And his albums and production work speak for themselves. Go give 'em a spin for him..."
Until his passing, Gill was the only original member remaining from the classic Gang of Four lineup that included singer Jon King, drummer Hugo Burnham and bassist Dave Allen. The band formed in 1977 when they were university students in Leeds. Dominated by Gill's distinct guitar playing, the group released their debut LP, 1979's Entertainment!, followed by nine more studio albums. Gang of Four's last record was 2019's Happy Now.
Alongside other bands such as Wire, the Mekons, and the Fall, Gang of Four were one of the leading voices of British post-punk music during the late 1970s.
The group's most recent personnel included Gill, Thomas McNeice, John Sterry, and Tobias Humble.
In a 2015 interview, Gill said of the band's origins around the time of the British punk rock explosion: "I think the thing that changed was the subject matters were overtly blown open. The conversation could now be about anything you like. Whereas before it's always been this thing that music had a certain few categories that it talked about, like cars, girls, guitars. Going back to the punk thing, I loved Dr. Feelgood. In early '73, '74 when I saw them, I was [like], 'Wow, they're so snappy, so mechanical, very tight and very theatrical, almost to the point of being a joke almost. I was very influenced by that, how amazing [Dr. Feelgood guitarist] Wilko Johnson was. For me it was always all of this stuff that's got really cool beats and is funky, but I also want that noise thing like Jimi Hendrix or the Velvet Underground, that feedback noise. That was kind of in my head when Gang of Four started.
"And lyrically, we had a fantastic lecturer in art, a guy called T.J. Clark, who's based in Berkeley these days. He was described as a Marxist art critic, and he came along to Leeds. I loved him—I thought he was amazing. I got a lot from him, approach to culture and the way art communication works and that was honestly very influential on Gang of Four."
Since its release 40 years ago, Entertainment! Has remained an enduring classic with its mixture of jagged rock and confrontational lyrics. Gill said of that record's legacy in 2015: "At the time I remember talking to the other people in the band and our manager and saying, 'This record is gonna be really influential.' Everyone [was like], 'Ha, ha, ha! F--k off Andy, you don't know what you're talking about.' I knew, and everybody else laughed at me. I couldn't have predicted that, the way that generations just keep picking that up again."
In addition to his work with Gang of Four, Gill was also a producer who helmed albums for the Red Hot Chili Peppers and the Futureheads, among others.
In the wake of Gill's death, fans, musicians and writers paid their respect to Gill Saturday on social media--including Gary Numan, Wilko Johnson, Pixies, former R.E.M. member Mike Mills, and the Futureheads.
"Really bummed to hear of Andy Gill's passing. He, and the rest of the Gang, changed how we attacked the live show, gave us a bar to try and rise to. And so much metallic volume...good bye to one of the best. R.I.P., Andy," tweeted Mills.
Correction 9:03 PM ET: An earlier version of the story incorrectly mentioned that Gill produced an album by the Mekons' Jon Langford.