David Cameron's Downing Street Hum Proves Online Hit With Musicians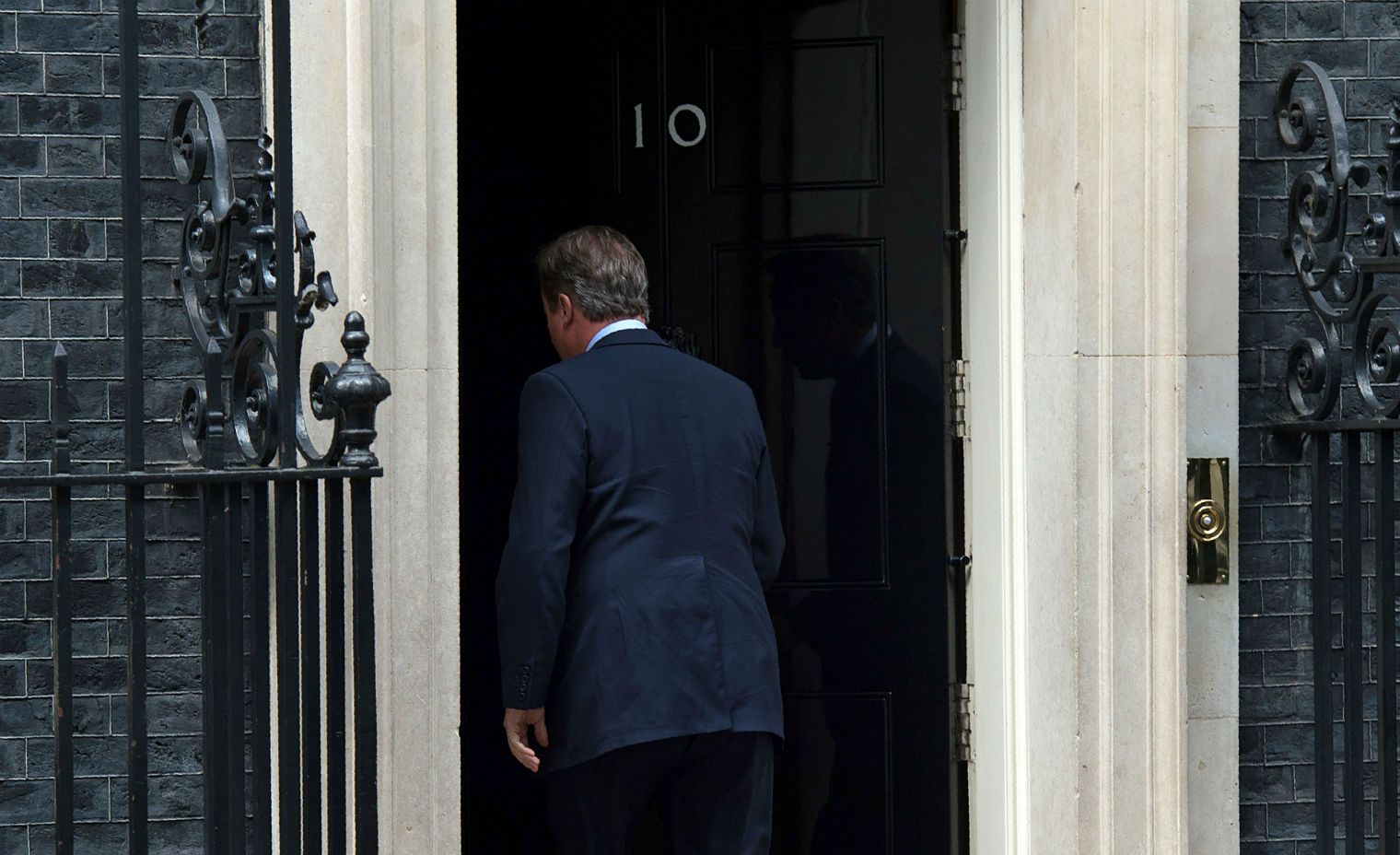 British Prime Minister David Cameron formally announced his resignation Monday. However, this momentous news was capped by an unlikely musical coda.
As he walked away from the cameras and back into 10 Downing Street, Cameron unselfconsciously hummed to himself, presumably forgetting that his microphone was still on.
Musicians immediately seized the opportunity to remix the prime minister's merry tune. Thomas Hewitt Jones, an award-winning British composer, put together "Fantasy on David Cameron" for cello and piano in the early hours of Tuesday morning. His YouTube clip soon went viral.
Others compared Cameron's melody to Winnie-the-Pooh, Homer Simpson, and even the theme song from The West Wing.
Classic FM decided that a full orchestral analysis of Cameron's hum would be fitting.
"Let's start with the time signature. A brisk 3/4, with a crotchet roughly equalling 108 a minute, suggests activity. Positivity, even. But 3/4 is not the most immediately stable of signatures. It's easy to feel secure in 3/4, but for just a couple of bars it's disconcerting—especially when starting with an anacrusis," according to the radio station's comic description.
Chris Hollis, a composer from Hitchin in Hertfordshire, England, transformed Cameron's hum into an "evil anthem," inspired by the sci-fi Star Wars movies. The Facebook video of Hollis's composition, entitled "Cameron unveils brand new evil Tory theme tune," has been viewed over 500,000 times already.
"I'm a full-time composer and I'd just finished a session when I saw the clip of Cameron singing his little ditty on the news, and thought it's only a matter of time until someone writes music to that. And then, as I had a spare 15 minutes, [I] thought it may as well be me. I think the mood in the U.K. seems very low right now, so it was nice to see my little tune raise a smile or two," he told Press Association.