Musicians Urged To Clean Instruments After Bagpiper Dies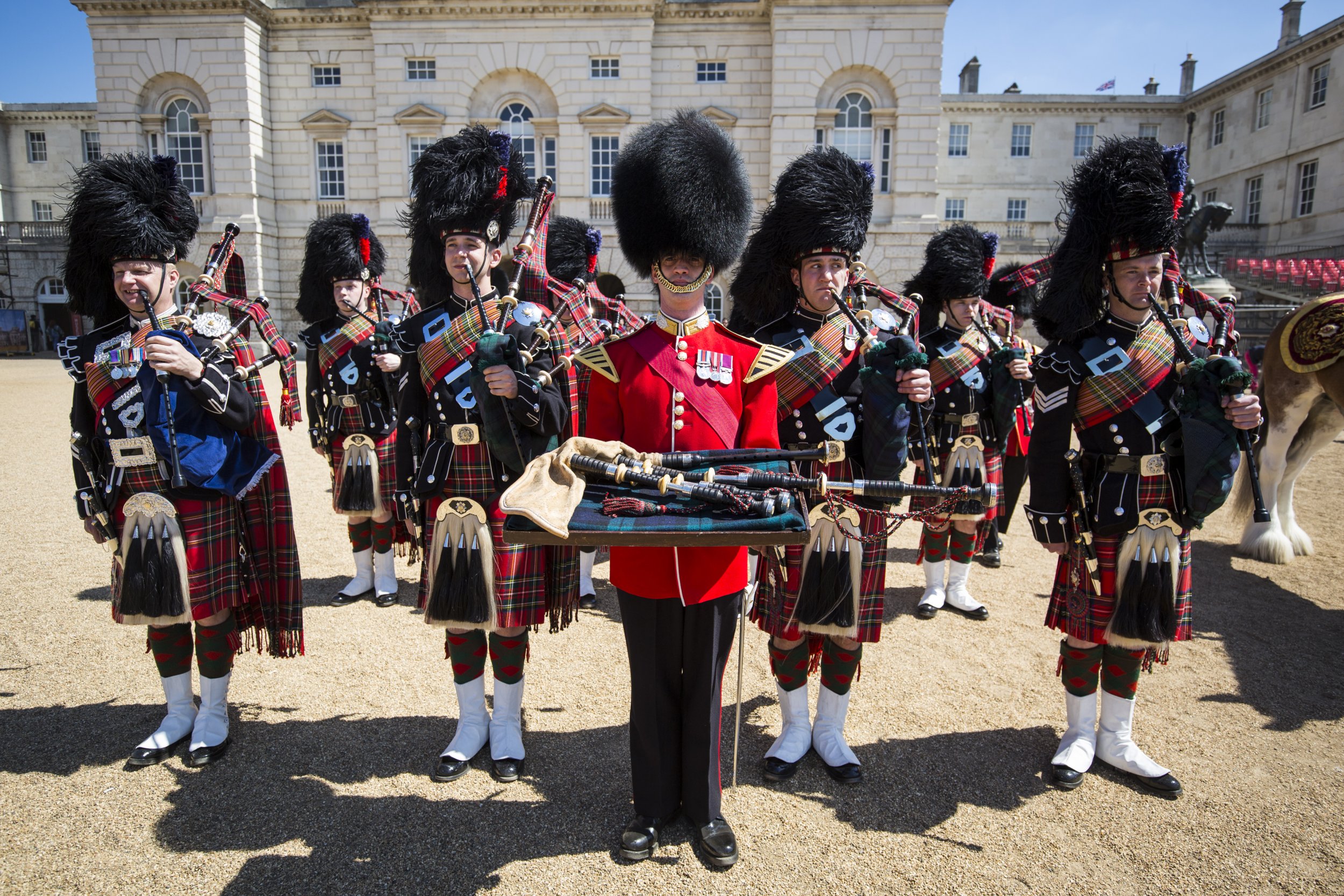 Wind musicians are being urged to clean their instruments regularly after a man is believed to have died from a reaction to mould growing inside his bagpipes. The moist interior of the bagpipes allows fungi to flourish, making instrument players susceptible to inhaling pathogens causing lung damage.
Doctors including Dr Jenny King, a member of the team at Wythenshawe Hospital in Manchester who treated the musician, emphasized the importance of wind instrument hygiene to avoid "bagpipe lung," in an article published in the medical journal Thorax on Monday.
"Sadly, in his case, the damage was fatal. If you can diagnose these problems early and remove the trigger then they can be treated and the prognosis is really good," King told BBC News.
The 61-year-old piper played every day. His house showed no evidence of mould or water damage and he was a lifelong non-smoker.
When he started experiencing shortness of breath and was diagnosed with inflammation of the lungs, he still continued with his daily instrument practise. The condition only improved when he was on holiday in Australia for three months, having left his bagpipes at home.
However, upon returning to the U.K., he took up the instrument again and his health quickly deteriorated. The damage to the man's lungs was irreversible and he died in hospital in September 2014.
"Certainly, when it comes to cleaning a woodwind instrument I would say give it a swab after every time you play," said Andrew Bova who works at the National Piping Centre in Glasgow and is an accomplished bagpiper. "The moisture can sit in the nooks and crannies and you don't want that. Moisture can damage the wood so we swab to protect the instrument as much as anything."
Archie Steele is a professional bagpipe player from the northeast of Scotland, who has played the instrument from the age of 10. He said that when he was learning to play, cleaning the instrument was a crucial part of his training. Its maintenance, however, was all about guaranteeing the best possible sound.
"Nobody I knew thought they were doing it for health reasons. We thought we were doing it for the sake of the sound of the bagpipe," he tells Newsweek.
He added that this is the first time he ever heard about a piper dying because he failed to clean his instrument, but hopes that the tragedy will see pipers take hygiene more seriously.
"I suppose the next time I pick the pipes up it [the musician's death] will be in my mind, but it won't stop me playing. This is not an incident to be taken lightly at all. It is very tragic. Unfortunately, it takes a tragedy like this for something to be brought to the fore. Pipers will now take more care, especially those who play every day."
The British Lung Foundation, the U.K.'s leading charity supporting those affected by lung disease, advises all musicians to clean their instruments regularly, but insists there is no reason to worry unnecessarily.
"The piper's death is a real tragedy, but we mustn't let resulting news-reports cause alarm amongst musicians. It's more about taking a cautious and sensible approach to hygiene; disinfecting their wind instruments regularly," Dr Penny Woods, Chief Executive of the British Lung Foundation tells Newsweek . "If a musician does experience unexpected breathlessness, as a precaution, we recommend they book an appointment with their GP. The British Lung Foundation provides a simple breath test on its website: www.blf.org.uk/breathtest."