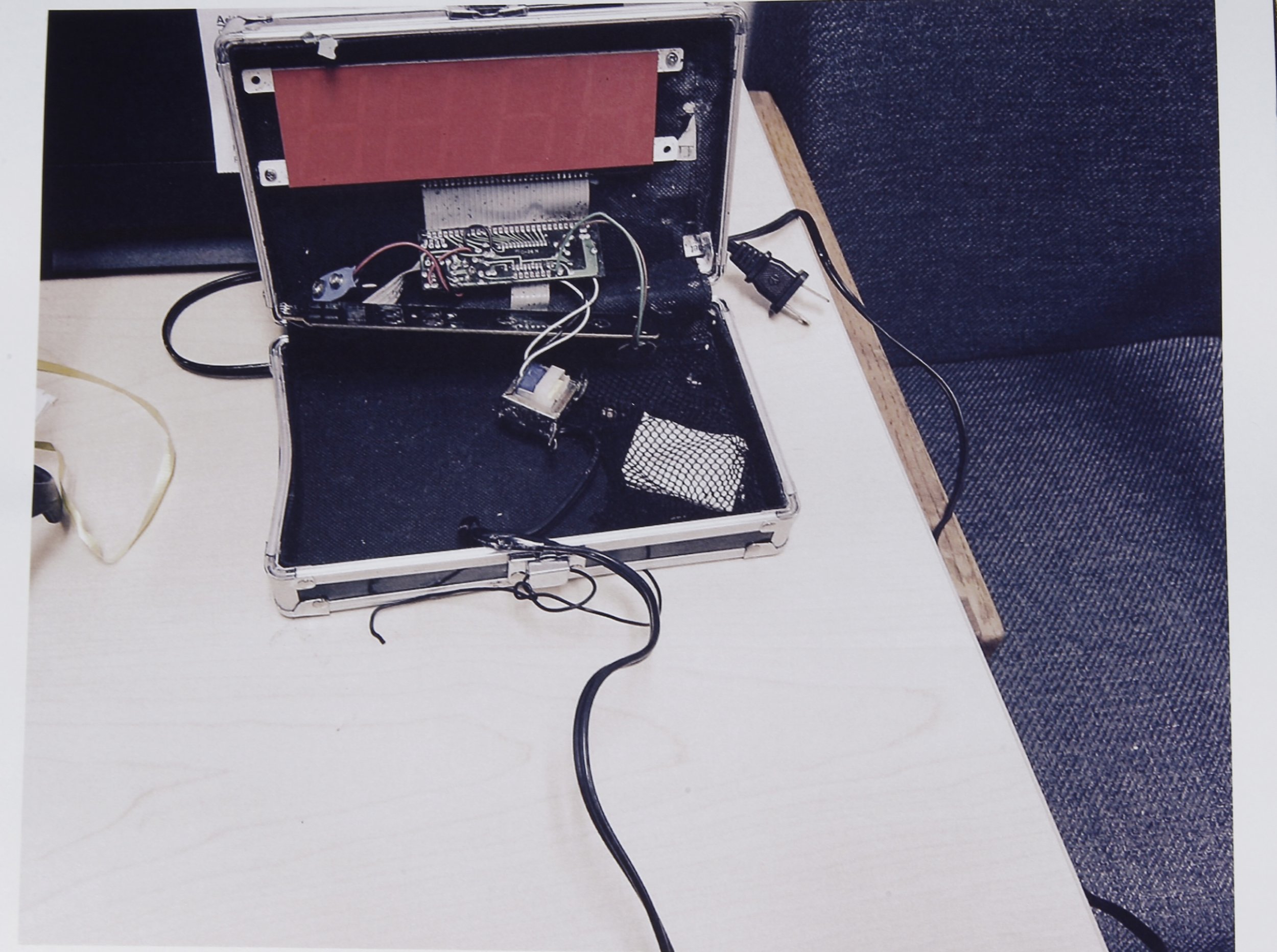 Updated | Hoping to impress his teachers, Ahmed Mohamed brought a homemade clock to school with him on Monday. As a result, Mohamed was handcuffed and detained in a juvenile center, and his clock was taken away as "evidence." While Mohamed repeatedly told teachers and authorities it was just a clock, police told the Dallas Morning News they believed it to be a hoax bomb.
Mohamed is a 14-year-old student at MacArthur High School in Irving, Texas, and he and his family practice Islam. Irving's mayor, Beth Van Duyne, made a number of controversial comments against Muslims earlier this year. Duyne has previously said Muslim clerics are "bypassing American courts" because they practice Sharia, Islamic religious law.
At a school he previously attended, Mohamed was the member of a robotics club, and he is an electronics enthusiast. He told the Morning News that he's made a number of far more complicated and interesting inventions, calling the clock one of the simpler things he's made. This particular clock had a digital face encased in a small metal box.
When Mohamed brought the clock to school, his teacher told him it was "really nice" but advised not to show it to anyone else, according to the Morning News. However, the clock's alarm went off while he was in another class, and as a result, Mohamed showed it to a second teacher. "She was like, 'It looks like a bomb.' I told her, 'It doesn't look like a bomb to me,'" Mohamed said. This teacher kept the clock and contacted the principal. After that, the authorities arrived.
Mohamed was then pulled out of class and interrogated by five officers. He says that when he entered a room with them, an unfamiliar police officer said, "Yup. That's who I thought it was." Mohamed was repeatedly asked if he had tried to make a bomb, with him replying that it was a clock and attempting to explain his invention.
Speaking with the Morning News, police spokesman James McLellan confirmed Mohamed reiterated the contraption was just a clock multiple times. "We have no information that he claimed it was a bomb. He kept maintaining it was a clock, but there was no broader explanation." Nonetheless, Mohamed was questioned, cuffed and fingerprinted. His school suspended him for three days.
Both Mohamed's family and the Council on American-Islamic Relations believe his religion played a role in the incident. "He just wants to invent good things for mankind. But because his name is Mohamed and because of September 11, I think my son got mistreated," his father told the News. Speaking at a press conference later in the day, Mohamed, the elder, said he and his family "are not here to do something bad to our country."
"This all raises a red flag for us: how Irving's government entities are opening in the current climate. We're still investigation, but it seems pretty egregious," a member of the council said.
As for Mohamed, he said the whole experience made him "feel like I wasn't human." Irving police said the case against Mohamed has been dropped.
This story has been updated to include comments from a press conference.