Muslim Ban No More? Trump Battles Accusation by Adding 'Rogue States' to Travel Ban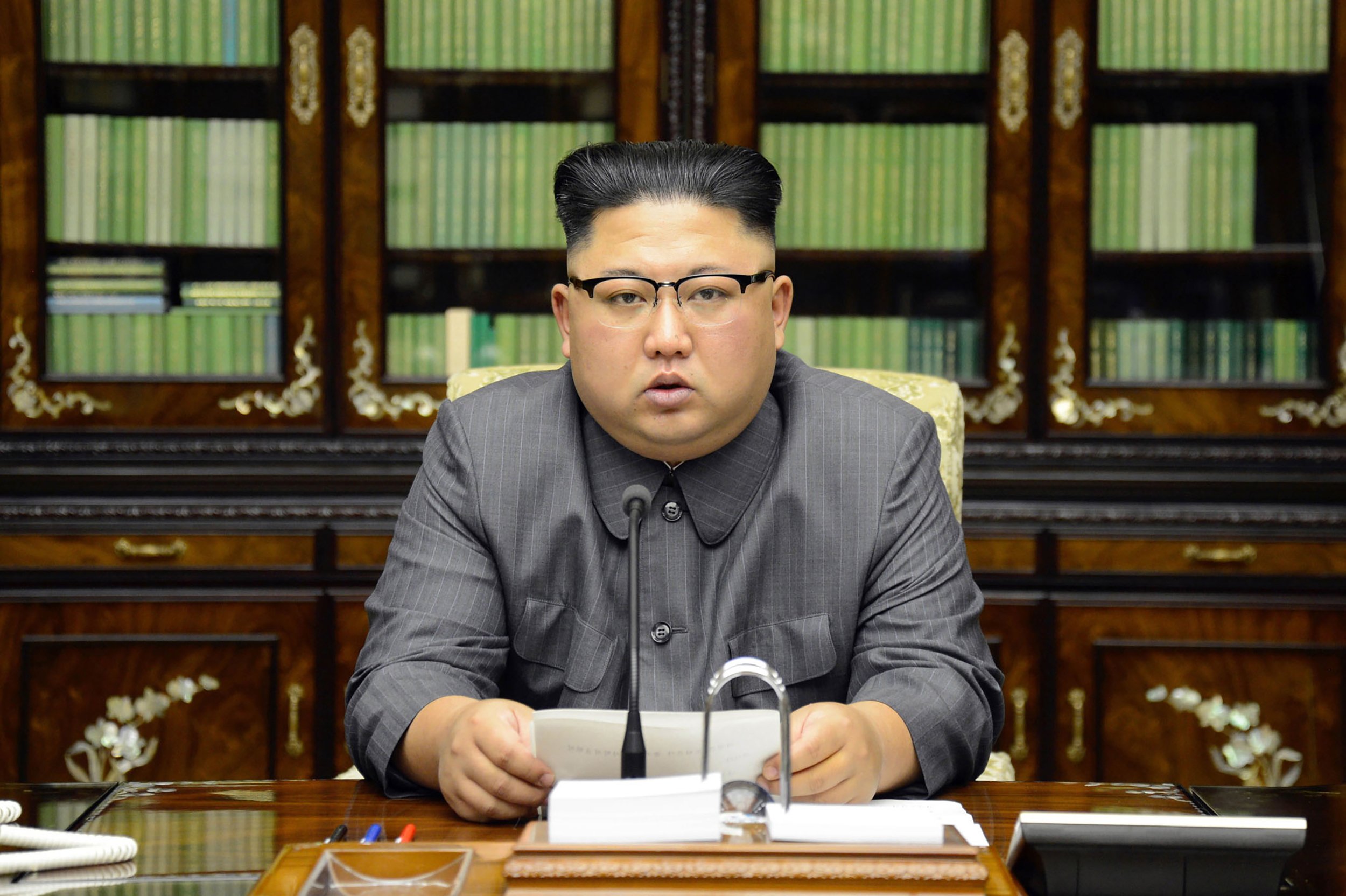 On Sunday, President Donald Trump issued a new travel ban, one that added restrictions on Chad, a Muslim-majority country, but also on two non-Muslim nations: North Korea and Venezuela, which he called "rogue states" in his first address to the U.N. General Assembly last week.
Both countries are non-Muslim states, and officials in the Trump administration were at pains to point out that their inclusion showed that Trump's measure was not a "Muslim ban," as many had described the legislation.
"Religion, or the religious origin of individuals or nations, was not a factor," a senior government official told reporters.
"The inclusion of those countries, Venezuela and North Korea, was about the fact that those governments are simply not compliant with our basic security requirements."
The new list—which has removed Sudan (one of the Muslim-majority countries originally included)—and the subsequent comments from officials in Washington suggest a concerted effort to reframe the ban as a means of improving national security. Trump's administration appears to be trying to tamp down accusations that the travel ban discriminates against Muslims.
But others dismissed the addition of North Korea and Venezuela as a distraction from what they say is the real target of the proposed ban: Muslims.
The American Civil Liberties Union tweeted late Sunday night in posts that were shared thousands of times. "Trump just released Muslim Ban 3.0, late on a Sunday night. Tell @realDonaldTrump that you will not be distracted. #NoMuslimBanEver." It followed up the tweet with a post that noted it was "Trump's third try at a Muslim ban…And we're not fooled."
"President Trump's original sin of targeting Muslims cannot be cured by throwing other countries onto his enemies list," the ACLU tweeted.
Full travel bans were placed on foreign nationals from North Korea and Chad, in Africa, despite Chad being a vital counterterror partner in the campaign to defeat Boko Haram. The restrictions on Venezuela were limited to officials on a blacklist as well as their families.
Five of the countries included in Trump's initial executive order ban on January 27 remain: Syria, Iran, Libya, Somalia and Yemen, all Muslim-majority countries. The Trump administration removed Iraq from the original banned list after its inclusion caused uproar in Baghdad and in the anti-ISIS coalition, where Iraq is leading the fight on the ground against ISIS in the country.
The addition of North Korea comes at a time of heightened tensions between Trump and its leader, Kim Jong-un, over Pyongyang's nuclear ambitions. North Korea has continued its bellicose rhetoric despite being punished with tougher U.N. sanctions. Experts have said that the ban on North Korean nationals is largely a symbolic move, as hardly any North Koreans travel to the U.S.
The ones who do are those who have defected from the regime to South Korea and have South Korean documents. So critics of Trump's ban appear to believe that the North Korea ban on virtually no one who was already coming to the U.S., and only officials from Venezuela, indicates that the ban was originally intended to target Muslims.
"This is still a Muslim ban—they simply added three additional countries," Becca Heller, director of the International Refugee Assistance Project, said in a statement.
"Of those countries, Chad is majority Muslim, travel from North Korea is already basically frozen and the restrictions on Venezuela only affect government officials on certain visas. You can't get any more transparent than that."
For Trump, the additions to his list of restrictions show that he is not targeting Muslims and will only improve national security. "Making America Safe is my number one priority. We will not admit those into our country we cannot safely vet," Trump tweeted.
But if the reaction to the "Muslim Ban 3.0" on Sunday is anything to go by, it is unlikely that the White House can sweep the accusation under the carpet, or that the criticism will disappear.