Muslim Political Candidate Helps Pay off Medical Debt of Man Who Sent Him Islamophobic Tweet
An unlikely friendship began when one man sent a Muslim political candidate an Islamophobic tweet. The sender, in a turn of events, then had his medical debt reduced by efforts launched by Qasim Rashid.
Rashid, a Democrat running for Congress, described in February how he had been sent a "deeply hurtful and false attack on me for my faith" by @OdeeSomething, a Twitter user in his constituency.
Instead of acting in anger in response, Rashid saw that the Twitter user—identified by NBC as 66-year-old Oscar Dillon of Fredericksburg—had set up a GoFundMe account in order to help pay for his rising medical care and decided to donate.
"My faith instead teaches me to serve all humanity—so I've donated $55 to his GoFundMe to help him & his family cover crushing medical debt," Rashid tweeted.
Weeks later, Rashid posted a photograph on Facebook with his arms around Dillon, saying how he wrote him a "thoughtful & compassionate apology" and urged Rashid to visit him.
"Today I met my new friend Oz," Rashid said. "‬I look forward to the beginning of a wonderful friendship. And can't wait to share the full story with y'all.
Dillon's GoFundMe campaign described how he and his wife are struggling to pay for their monthly medical costs as they have already stripped his retirement savings and are now dipping into his wife's inheritance.
"With an income, after taxes of $3,126 a month, or around $38k a year, we are literally broke, by the 23rd of each month," Dillon said. "This is the sole income we have."
The GoFundMe page sought to attract a total of $26,237 in donations.
"If we can reach even half of what we are asking for, we will be able to at least squeak by each month, without having to go further into credit card debt, or touching my wife's inheritance," Dillon added.
The pair are said to have met each other for coffee after Dillon invited Rashid to see him.
Rashid's generosity seems to have inspired others, with Dillon's GoFundMe now having raised more than $20,000, with a vast number of donations occurring in the days after Rashid posted about his meeting with him on Facebook.
"To be honest, I was humbled beyond belief at what Mr Rashid did for my cause in overcoming our debt," Dillon told Newsweek.
"There are no amount of words that I can say that will properly thank each and everyone of you, who have blessed my family, with your Prayers, Kind words, and Donations," Dillon added in an update on his GoFundMe page. "May you all continue to be blessed in all things, always."
Dillon turned down a request for a full interview from Newsweek, stating that a full video report on his and Rashid's meeting is set to air on CBS Evening News on Friday.
Rashid's office did not respond to a request for comment.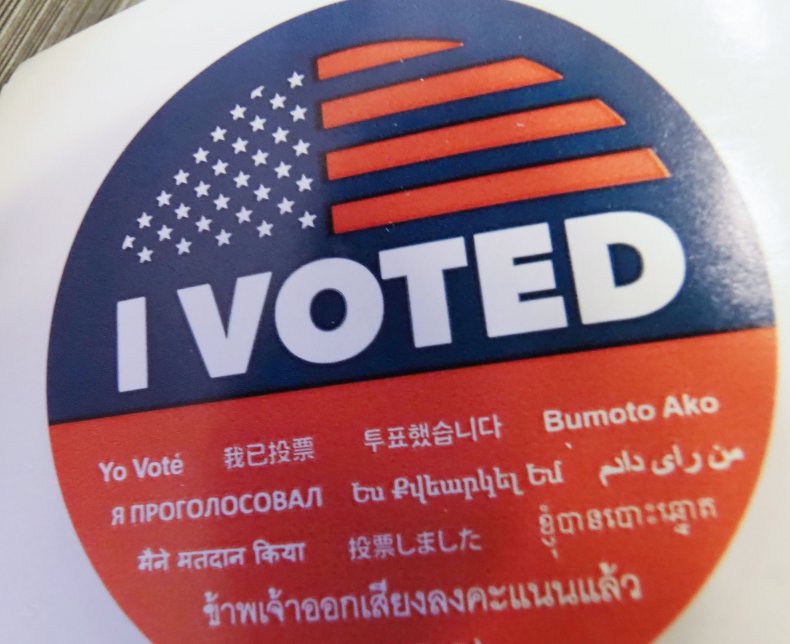 Correction 03/12/20: 11:14 a.m. E.T.: This article has been updated to state that the video report on Friday is being aired on CBS Evening News.