Texas Town Considers Blocking Muslim Cemetery Construction, Now the Feds Are Investigating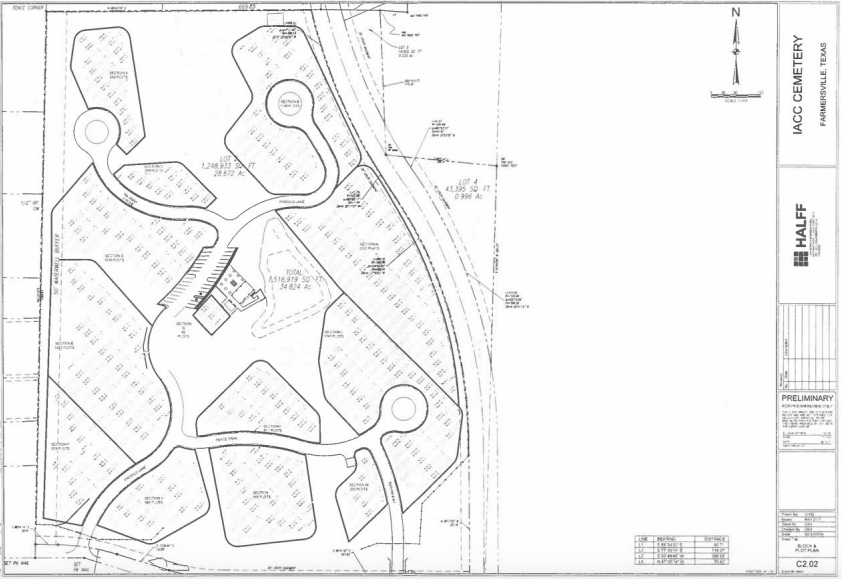 Back in May 2015, word spread like locusts that an Islamic cemetery was going to be plotted on an unincorporated swath of acreage on the fringe of a small Texas city called Farmersville.
Feelings were raw—just 30 miles away in Garland, Texas, police officers thwarted an alleged attack by killing two Muslim Americans who traveled from Arizona to open fire outside an exhibition titled "First Annual Muhammad Art Exhibit and Contest" at the Curtis Culwell Center where images of the Prophet Muhammad were on display.
Farmersville locals ate away at the agendas of various city council meetings and a town hall that year to air grievances, according to the minutes reviewed by Newsweek.
"It was ugly. But the bottom line is everybody got to have their say," Farmersville Police Chief Mike Sullivan told Newsweek of a meeting on August 4, 2015. "Some people found out about [the cemetery] and the next thing you know it's not a cemetery but an Islamic training center, then it's a mosque—the rumors surrounding this whole thing was just insane."
The Islamic Association of Collin County (IACC) based in Plano, Texas, which according to its website "offers worship, provides a variety of Islamic education and offers various services to congregants and the local community" purchased around 34 acres along U.S. Interstate 380 in 2015 and twice went through submitting the requisite plans with Farmersville's Planning and Zoning (P & Z) Commission to develop a cemetery.
The first attempt on May 28, 2015, initially was approved.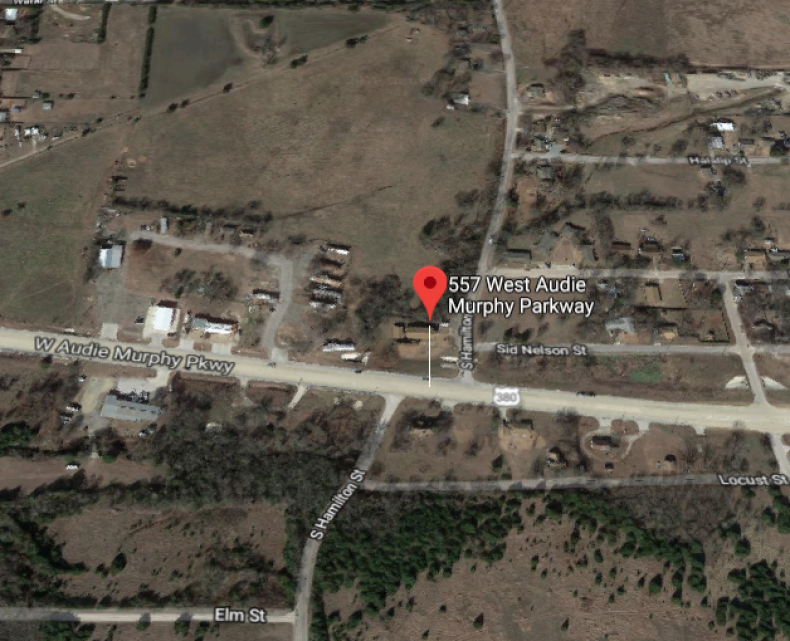 Then a month later, based on unspecified revisions that local engineers cited, the cemetery was "disapproved," records show and independently confirmed to Newsweek by IACC's legal counsel.
The second attempt to gain approval was submitted back in June of last year, citing drainage issues. The cemetery plans were put on ice a month later, according to records.
Negotiations between the city and IACC convened, but no deal was hashed out.
Last September, the Department of Justice weighed in on whether Farmersville was biased against the Muslim landowners, citing the Religious Land Use and Institutionalized Persons Act, which seeks to "protect individuals, houses of worship, and other religious institutions from discrimination in zoning and landmarking laws," according to the Department of Justice's (DOJ) website.
"The City of Farmersville has been cooperating with the United States Department of Justice (DOJ) in its investigation as to whether the City violated the Religious Land Use and Institutionalized Persons Act (RLUIPA) by its disapproval of the preliminary plat submitted for a cemetery by the Islamic Association of Collin County (IACC)..." an August 21 statement from the city reads.
With the threat of a federal lawsuit in play, the city restarted its commitment to reconsider approval of the cemetery.
The federal government's intervention is welcome news for Chief Mike Sullivan.
"It certainly appears it's going to move the ball forward," Sullivan said. "I believe the council and the city are encouraged by this and we're ready to be done with this."
"Hopefully this gets everybody off of center and they can make a decision to move forward or if not seek litigation."
Leading up to the tumultuous August 4 Town Hall, in a July 28 City Council meeting the opposition to the cemetery reached a fever pitch.
Resident Ken Roose claimed his "Great-Great-Great-Grandfather was accredited for naming Farmersville" and that there was no reason for a Muslim cemetery to exist in town because he believed it "will be disconnected from our town and no one buried there will have ties to Farmersville."
Bethlehem Baptist Church Pastor David Meeks claimed he has studied Islam "for a number of years" and impressed upon the attendees to not be duped by Muslims.
He said they "come before the public stating they are a religion of peace when in fact they are a religion of hate and destruction," according to the minutes from the meeting.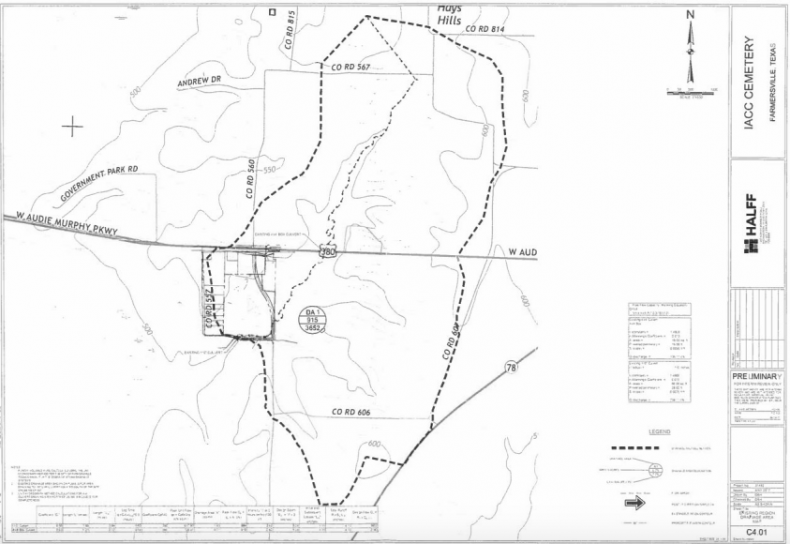 Meeks then went on to criticize the religion and implored local leaders to derail the burial ground. "Many cities will applaud Farmersville if they are resisted and then our city will benefit," he said.
That kind of brand of fear was on display when local Farmersville resident James Moss criticized the Islamic faith as "a mindset to genocide." He said they are not like the longtime residents because they "do not believe as they do."
"Instead of coming to America to start a new life, look at the current events," he said to the crowd. "What makes the Muslims want to come to Farmersville?"
Another critic of the plan was Patricia Monroe, who didn't live in town but said she attended a local church.
For Monroe, the cemetery would bring the issue of questionable burial practices; specifically, the "embalming" methods that would be practiced were questionable and warranted oversight. She submitted there was no reason for the city to "change our ways to allow Muslim ways."
Chief Sullivan said he's been opening constant mailed letters "from around the country" by concerned citizens who want Farmersville to become a watershed by not allowing the cemetery to go forward.
"They write 'You shouldn't allow this to happen!' or 'They'll take over your community!'"
However, Sullivan refuses to be swayed by hysteria.
"People have to remember there is such thing as the Constitution and there are state laws and regulations—and at the end of the day we're going to follow the law," he said. "As a city we're going to follow the law."