NFL Says Muslim Player Husain Abdullah Shouldn't Have Gotten Penalized for Prayer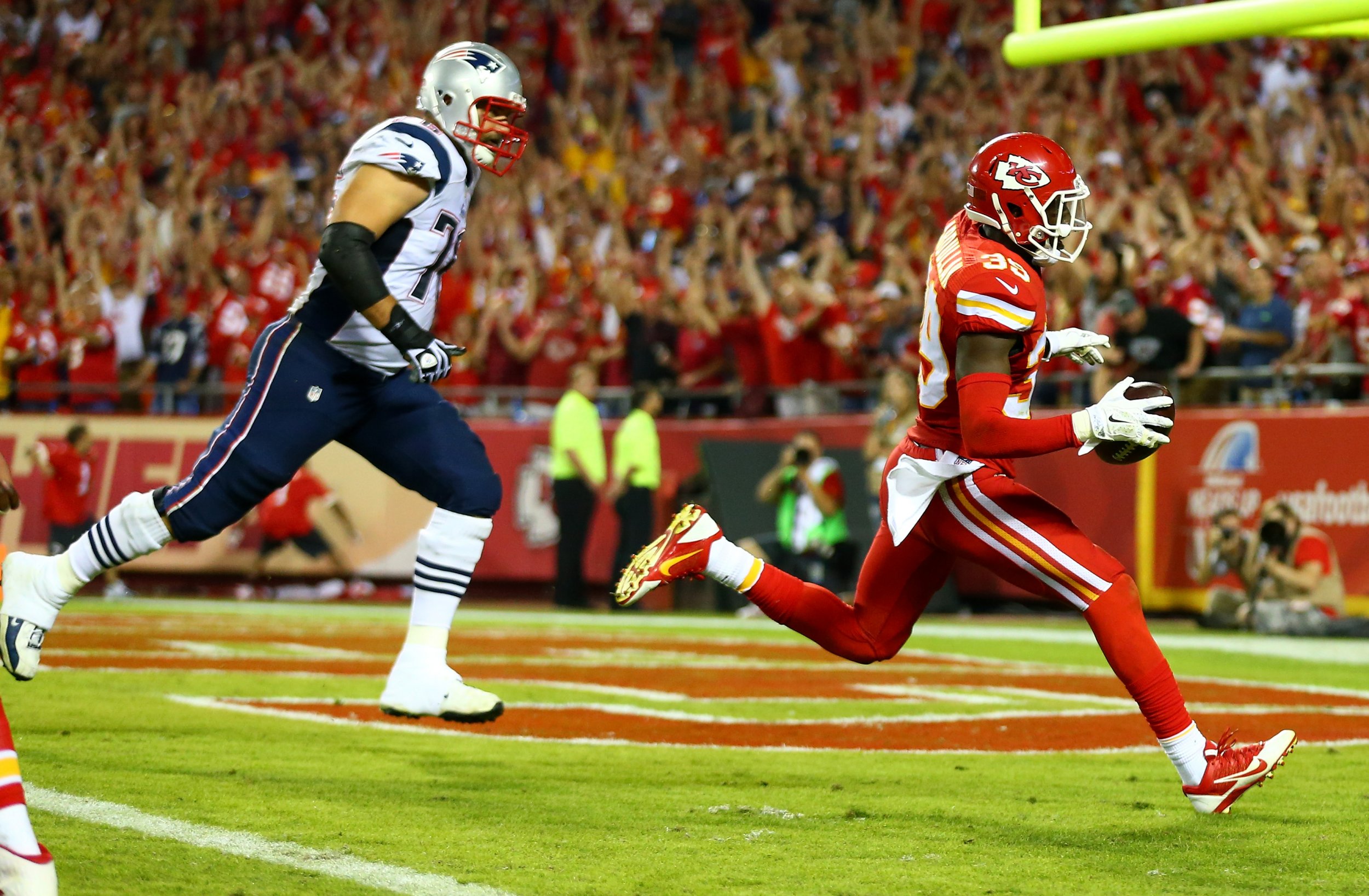 Early in the fourth quarter of a game against the New England Patriots Monday, Kansas City Chiefs safety Husain Abdullah intercepted a pass from Tom Brady and scored (see play here). To celebrate his touchdown, Abdullah, a Muslim, slid to his knees to practice the Sajdah, a religious prayer, according to USA Today.
The referee issued a 15-yard penalty, citing "unsportsmanlike conduct, going to the ground," according to SB Nation and NBC Sports's ProFootballTalk.
The decision caused an outcry.
Abdullah isn't the first NFL player to pray after reaching the end zone. Others, like Tim Tebow, have done the same. Though the NFL rules state that "players are prohibited from engaging in any celebrations or demonstrations while on the ground," prayer is generally considered an exception.
Abdullah thought the penalty may have been because he slid rather than dropping to his knees, according to The Kansas City Star, but others were not so sure. Abdullah, a devout Muslim, told the Star, "If I get a pick, I'm going to prostrate before God in the end zone."
"When you go to Mecca, you should be able to slide wherever you want," Abdullah's coach, Andy Reid, told him, according to the Star. "We've got two priests in here. They'd probably vouch for me."
Husain's agent, CJ LaBoy, as well as fans and publications tweeted similar sentiments.
Tim Tebow almost had religious services on the football field and no one said a thing. I can't support the NFL. NO FUN LEAGUE @HAbdullah39

— Chris Rock (@ozchrisrock) September 30, 2014
NFL spokesman Michael Signora said Tuesday that the referee should not have thrown a flag and that Abdullah should not have been penalized. He tweeted as much Tuesday morning:
Signora wrote in an email to ProFootballTalk:
Husain Abdullah should not have been penalized for unsportsmanlike conduct following his fourth quarter touchdown… Rule 12, Section 3, Article 1 (d) states 'players are prohibited from engaging in any celebrations or demonstrations while on the ground.' However, the officiating mechanic in this situation is not to flag a player who goes to the ground as part of religious expression, and as a result, there should have been no penalty on the play.
NFL Says Muslim Player Husain Abdullah Shouldn't Have Gotten Penalized for Prayer | Sports