Muslims in America Report Most Discrimination But Are Also Most Satisfied With U.S. Life, Poll Indicates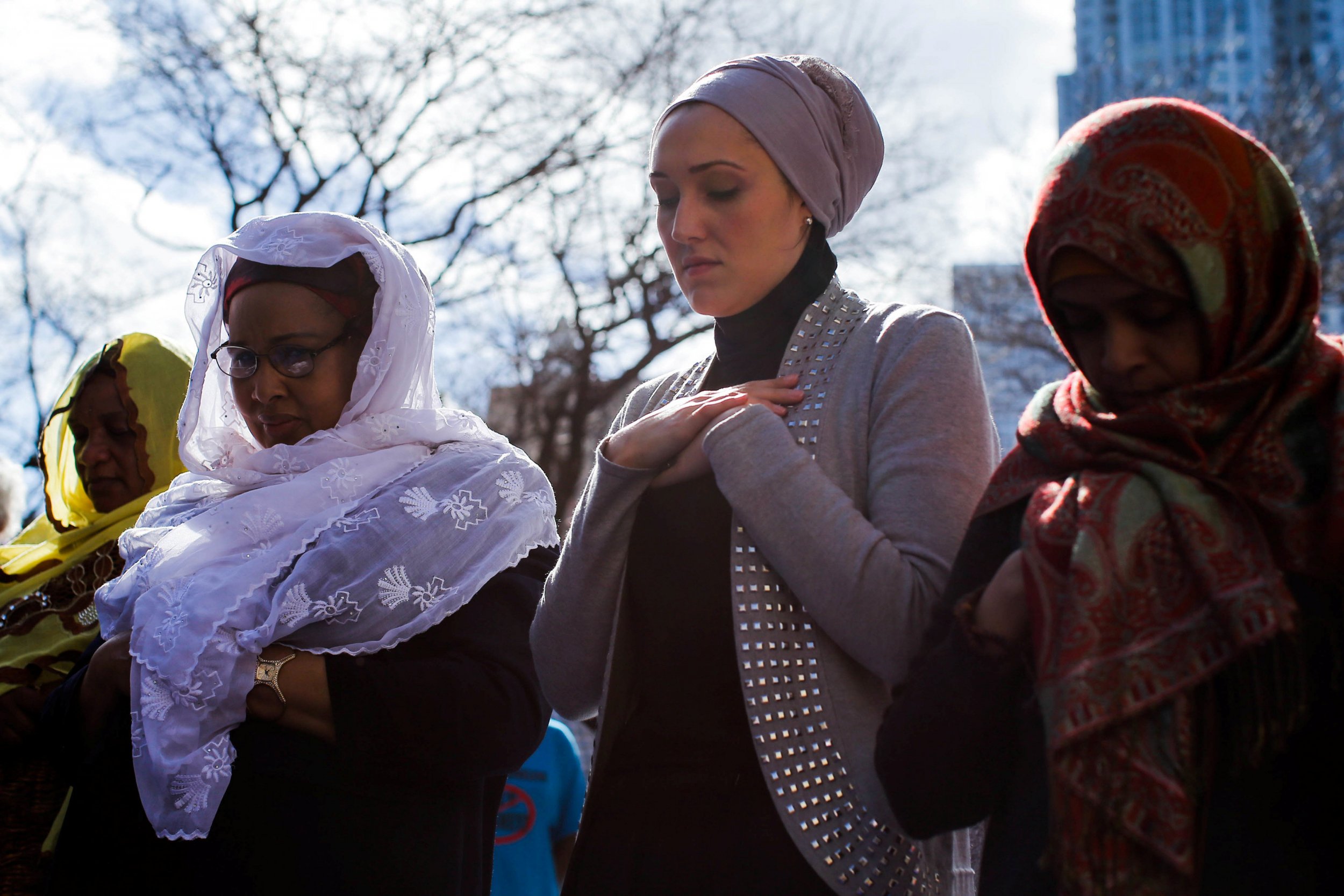 American Muslims have reported experiencing a far higher rate of discrimination than any other religious group in the country, but they are also more satisfied with the United States than any other faith or non-faith group.
The American Muslim Poll 2017, conducted by the Institute for Social Policy and Understanding, indicated that the majority of Muslims, 60 percent, have faced some level of religious discrimination over the past year. That figure is far in excess of that reported by other religious groups, for which the figures range from 38 percent for Jews to 11 percent for Catholics. The discrimination also stretched to children. Forty-two percent of Muslims reported bullying among their school-age children, which is four times higher than the general public.
The survey relied on interviews with 800 American Muslims conducted from January 4 through January 19, 2017.
Along with facing greater discrimination, Muslims reported higher levels of fear and anxiety than other religious groups. Thirty-eight percent of Muslims indicated that they feared for their safety as a result of white supremacist groups, compared to 27 percent of Jews, 11 percent of Protestants and eight percent of Catholics.
In its annual census, the Southern Poverty Law Center reported last month that the number of anti-Muslim hate groups had tripled in the past year. The number of hate crimes targeting Muslims also increased at a higher rate for Muslims, 67 percent, than all other religious and non-religious groups in 2015, according to FBI data.
Yet despite reporting the highest level of discrimination and the most fear, Muslims are, seemingly paradoxically, also most satisfied with the country's trajectory. The 41 percent of Muslims who are satisfied far exceeds the 36 percent of Jews and the 31 percent of Catholics. Taken as a whole, only 27 percent of the general public reported being satisfied with U.S. life.
That contentment comes despite the fact that Muslims were the group that least favored a Donald Trump presidency. Only 15 percent of Muslims wanted a Trump victory over Hillary Clinton last November, compared with 23 percent of Jews, 41 percent of Catholics and 42 percent of Protestants.