Muslim Hackers Vow to Wipe ISIS Off the Internet on November 17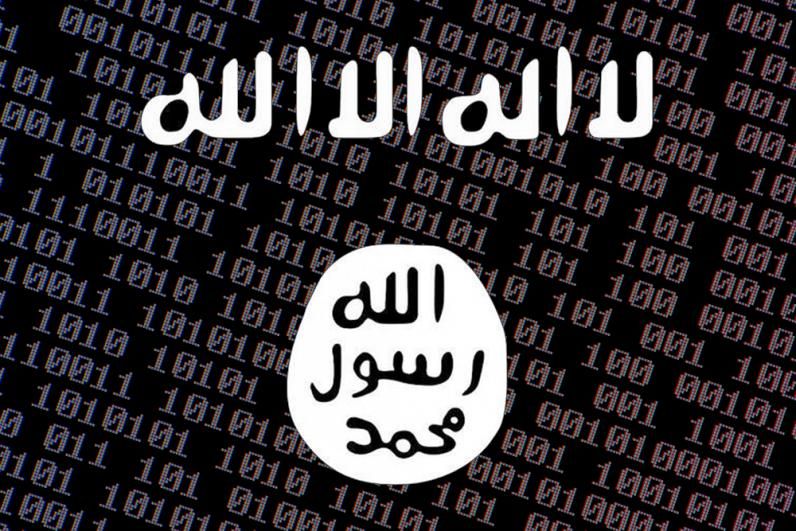 A group of Muslim hackers has declared war on the Islamic State militant group (ISIS), vowing to "wipe them off the internet" after exposing an ISIS mailing list.
The Di5s3nSi0N hacktivist group, which describes themselves as "the steadfast youth of Ahlus Sunnah wal Jamaah"—a branch of the Sunni sect of Islam, stated that it would attack ISIS websites and servers on November 17 as part of its #SilenceTheSwords campaign.
Di5s3nSi0N has already carried out cyberattacks against the website for ISIS's Amaq news agency, exposing a 2,000 email subscriber list after the agency boasted about its cybersecurity credentials.
"Daesh stained our streets and fields red from our martyrs," the group tweeted last week. "The tears of the ummah will wash them clean. And we wash them from their internet hiding places! Our vengeance will be on 17.11.17."
Another tweet aimed at ISIS and its supporters stated: "As your failed evil Khalifate gets wiped off the map we will wipe you off the internet. Watch this space!!!"
Newsweek reached out to the Di5s3nSi0N group but is yet to receive a response.
The declaration of war follows previous campaigns by other hacktivist collectives, such as Anonymous. In the wake of the Orlando nightclub shooting in 2016, an Anonymous hacker took over ISIS Twitter accounts and replaced jihadist content with gay pride messages and images of gay pornography.
ISIS has used the internet as a key tool for recruitment and spreading propaganda, with social media platforms like Twitter often criticized for their role on allowing the group to spread its message.
Hackers linked with ISIS have previously defaced websites of Chinese universities, a Japanese dance instructor, a laminate flooring company based in Wales, and a small solar energy firm in England.
The Caliphate Cyber Army (CCA), formerly known as the Islamic Cyber Army, carried out the attacks last year, promising to cause "devastation" to anyone opposed to the so-called Caliphate.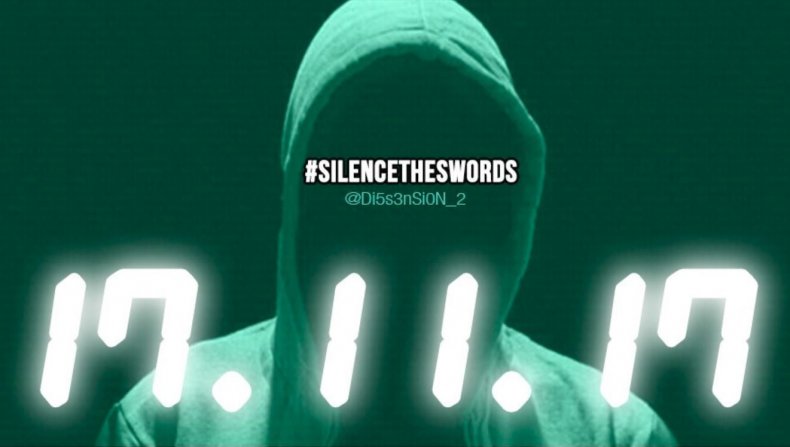 Experts say that the seemingly arbitrary list of targets suggest the group has a relatively limited technical skill set, especially since the death of British-born ISIS hacker Junaid Hussain.
After CCA hackers posted the names and addresses of several U.S. officials online and encouraged ISIS supporters to carry out "lone wolf" attacks last year, a member of the independent counterterrorism network Ghost Security Group told Newsweek that the group used "elementary hacking methods" to gain access to information that would appear threatening if released.
"Their activities shine a light on just how vulnerable websites are out there," Rajin Rising, a pseudonymous member of the group said. "It's amazing how bad it is. I would estimate between 50 percent and 75 percent of websites are weak and vulnerable to simple attacks like these."
Other experts have warned that such widespread vulnerabilities put thousands of hospitals and other critical infrastructure at risk of being hacked, though ISIS is yet to claim any major cyberattacks.