Muslim Hate Crimes: Man Who Left Bacon in Mosque Gets 15-Year Sentence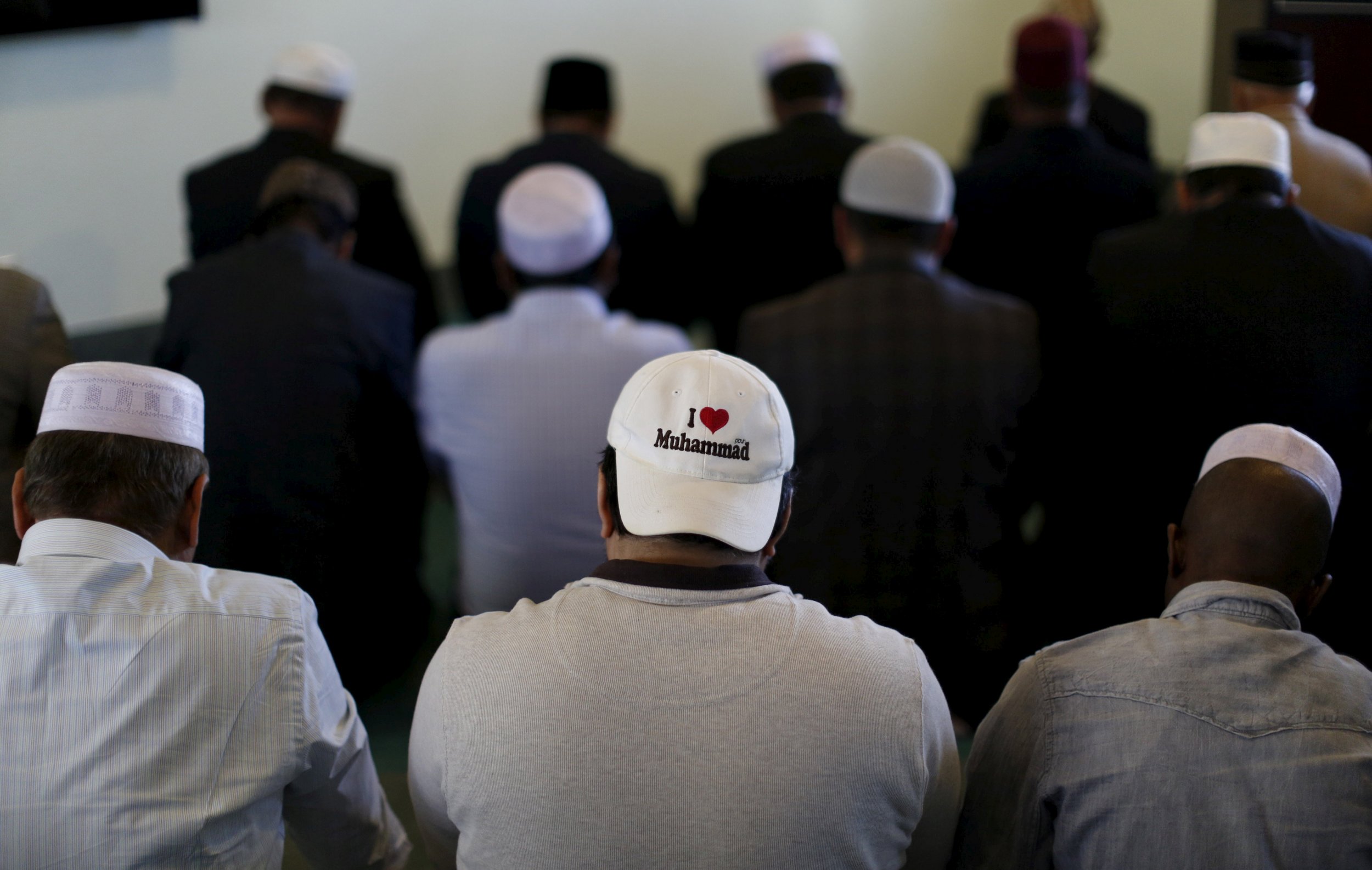 A Florida man who left a slab of bacon at the door of a mosque is facing 15 years in prison after pleading guilty for the hate crime on Tuesday.
Michael Wolfe vandalized a Titusville mosque on New Year's Day 2017 by hacking away at the place of worship's windows, lights and security cameras with a machete. Before leaving, he left a piece of raw bacon around the door, according to a Miami Herald report. Pork is forbidden in Islam.
Wolfe—who has a long arrest record—was charged with defacing the mosque days after the attack. On Tuesday, he entered a plea deal in which he was charged for vandalizing the mosque as a hate crime, making it a felony, a state attorney spokesman told the paper.
Wolfe had originally been charged with armed burglary, but that more serious count was dropped in exchange for the guilty plea.
In addition to serving 15 years behind bars, Wolfe will be on probation for 15 years and is banned from going back to the mosque ever again, according to the spokesman.
After the incident occurred, Muslim leaders said they didn't think Wolfe wanted to steal anything from the mosque, but instead left behind the piece of bacon to intimidate its members, the Orlando Sentinel reported.
"We're trying on one hand to calm them down," Imam Muhammad Musri, president of the Islamic Society of Central Florida, told the Sentinel.
In the months before the attack, the number of reported hate crimes in the United States skyrocketed to the highest level in years, FBI data shows. Approximately 6,120 hate crimes were reported to the investigative service in 2016, up from 5,850 in 2015.
In a similar attack, a California woman faced up to six years in prison after she pleaded guilty to putting strips of bacon on the door handles of a mosque after smashing its windows earlier this year, according to The Sacramento Bee.
Pork has repeatedly been used as a weapon to intimidate Muslims. An Idaho ammunition company sold pork-coated bullets it marketed for use on Islamic terrorists. And President Donald Trump told supporters at a South Carolina rally in 2016 an untrue story about General John Pershing dipping bullets in pigs' blood to kill Muslim prisoners in his fight against Islamic terrorism.