Muslim ICE Detainees Being Served Pork, Despite Religious Restrictions, Lawyers Say
U.S. Immigration and Customs Enforcement (ICE) reportedly serves pork products to Muslim individuals detained at its Krome Service Processing Center in Miami, despite the center having faith-based dietary restrictions. Attorneys currently petitioning for alternative meals argue that detainees' rights to food options consistent with their religious beliefs are protected under the Constitution, and failing to provide those options is illegal.
Lawyers from civil rights organization Muslim Advocates and two additional firms urged ICE and Homeland Security Department authorities to address the alleged violation in a letter issued on Wednesday. The letter details "alarming reports" from Muslim detainees at the Krome Center, who said pre-prepared meals containing pork are served to them two or three times per week. It estimated several dozen of the center's 440 detainees are Muslim.
Although the facility offers halal meals, which do not contain pork, attorneys said the meals are repeatedly spoiled and gave detainees food poisoning upon past consumption. An auxiliary document exhibits halal meal labels with August 2017 expiration dates.
Wednesday's letter alleged the Krome Center's Halal meals were consistently rotten prior to the coronavirus pandemic, but Muslim detainees were able to eat from a wider selection of foods then. ICE modified its available meal options after the virus outbreak's onset, and now delivers prepared food to detainees without their input.
"During the pandemic, ICE officers at Krome have repeatedly served pork or pork-based products to Muslim detainees, contrary to the detainees' sincerely held religious belief that they are forbidden from consuming pork," wrote attorneys Nimra Azmi, Lisa Lehner and Kathryn Lehman on Wednesday.
"Muslim detainees have been forced to accept these meals, because the religiously compliant or halal meals that ICE has served have been persistently rotten and expired," the letter continued. "ICE and DHS must immediately address this unlawful pattern of religious discrimination to ensure that no detainee at Krome or any other ICE facility across the United States is forced to choose between their faith and starvation."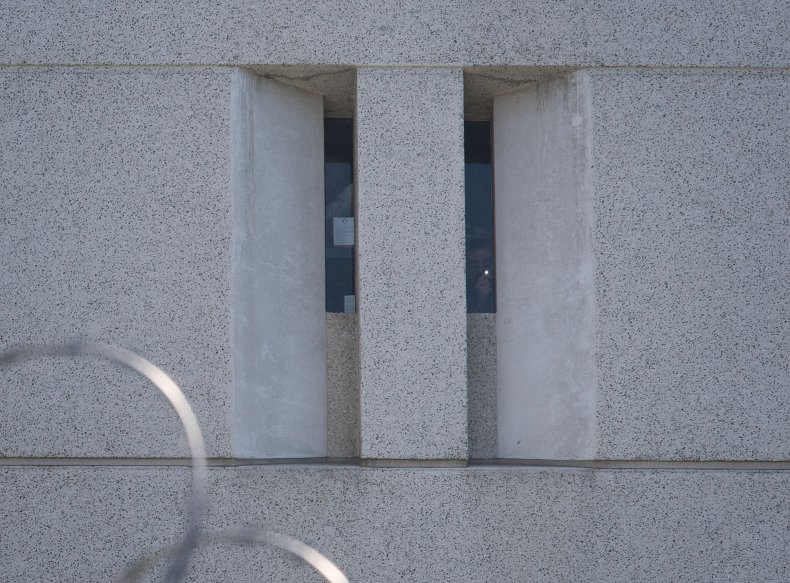 Requiring detained individuals to choose between food that conflicts with their faith and food that is inedible violates their rights to religious freedom under the First Amendment, attorneys argued. They requested ICE and DHS respond to the letter within two weeks, and said they will "seek additional recourse" if the agencies "fail to adequately resolve the issues" described.
Newsweek reached out to ICE's Miami Field Office and the Homeland Security Department for comments but did not receive replies in time for publication.