Muslim Imam and Jewish Woman Praying Together After Manchester Attack Creates Viral Photo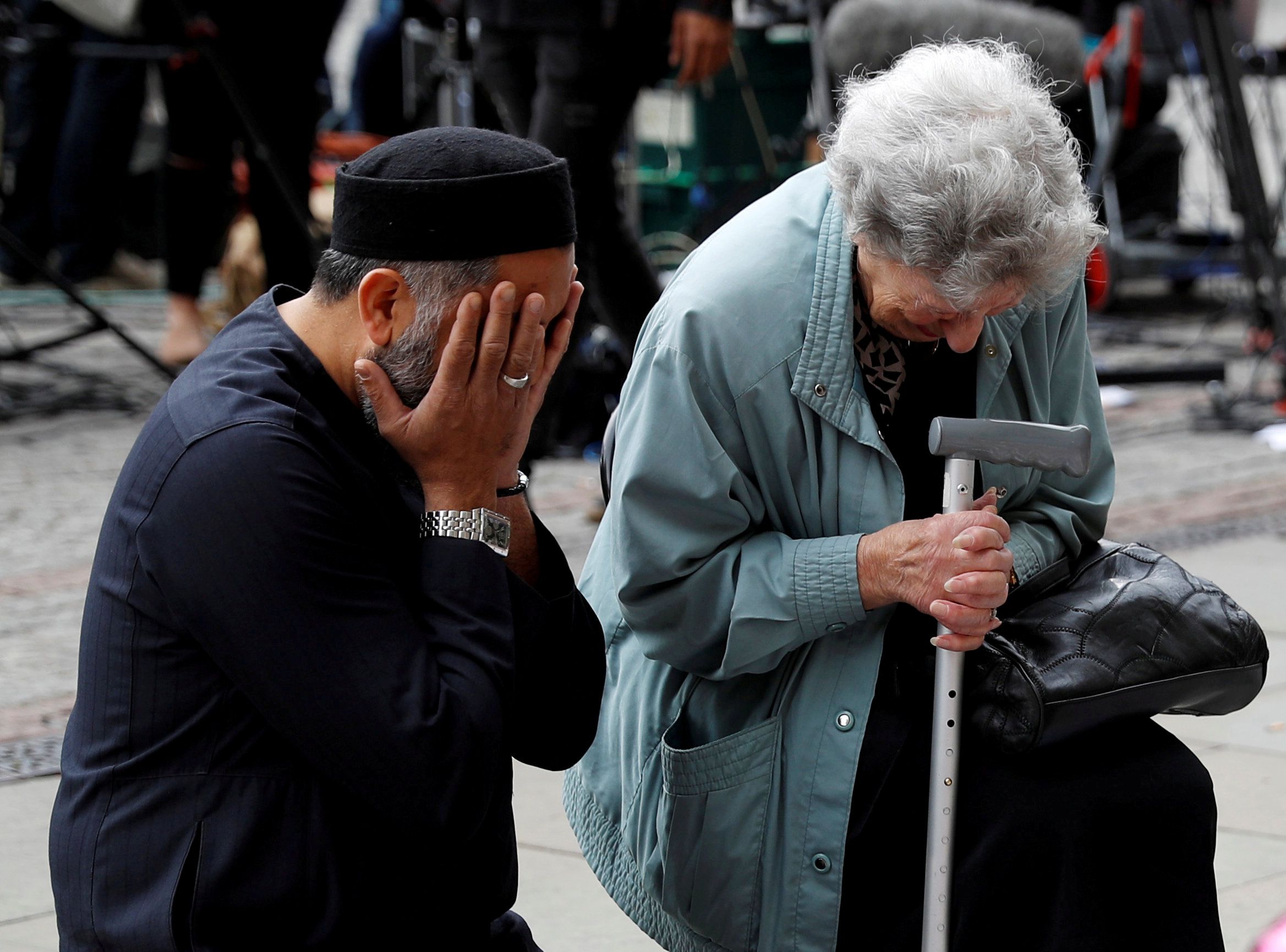 A Muslim Imam and a 93-year-old Jewish woman prayed together Wednesday in a moving display of unity to mourn the victims of the Manchester Arena attack. The two were visiting the sea of flowers and tributes left for victims of Monday's attack in the city, where 22 people were killed and at least 50 more injured after a suicide bomb blast at an Ariana Grande concert.
Imam Sadiq Patel stood at the side of Renee Black, 93, as the pair paid their respects and prayed at a memorial set up in Albert Square in Manchester. Pictures taken from the scene where the pair prayed have been widely shared on social media. The images show the two, who traveled together from Blackburn to visit the memorial site, holding back tears as they remember those who were killed.
"We don't know what to say, no words can actually express what we're going through," Patel told The Daily Mail. "But one thing we do definitely know is, we're in this together and we'll get through this together. We've come from Blackburn; we had to come here. Renee's 93, a Jewish lady. I'm a Muslim man. But at this moment in time, faith doesn't mean anything. We're in this together, we'll get through this together," he added.
Black, who was helped to her feet by Patel after they prayed together, said: "We'll try to get through this together and not matter about the color or creed or whatever you are, we're all the same people and we bleed like everybody else."
The display of unity from members of different faiths was underlined at a multi-faith vigil attended on Tuesday by Imam Irfan Chishti from Manchester Central Mosque, and the Bishop of Manchester David Walker. At least 1,000 people attended the candlelit vigil for the victims of the attack.
The U.K. remains on critical alert, the highest designation of the nation's threat level, in the wake of the bombing in Manchester, with troops on the streets of London and stationed at major gatherings and sporting events.