Muslim Lynched by Mob in India Had Possession of Beef, New Forensics Show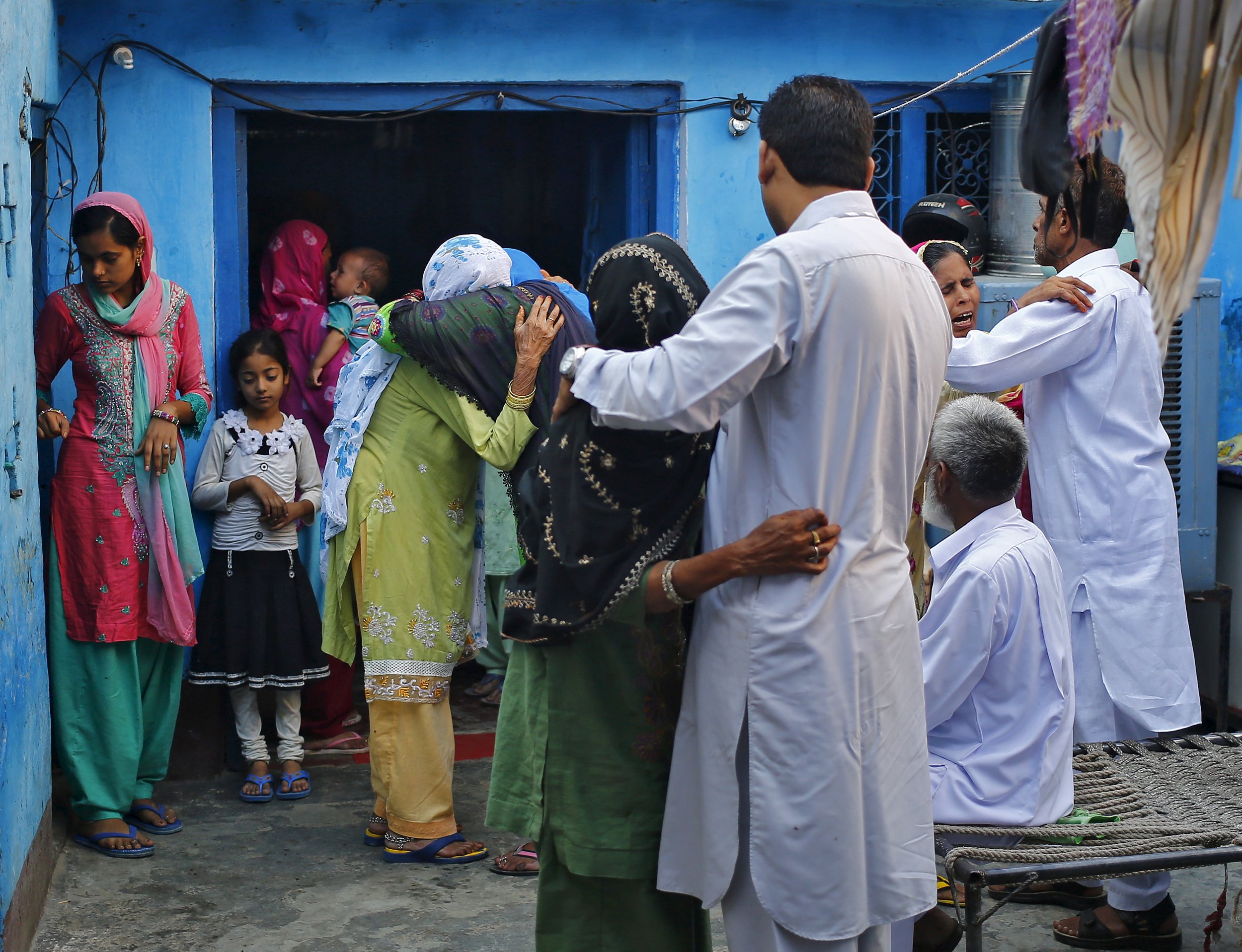 New evidence has shown that a man lynched by a mob in the northern Indian state of Uttar Pradesh last year had possession of beef in his home, and not goat as previously indicated.
In September 2015, a mob attacked and beat 52-year-old Muhammad Ikhlaq to death in Dadri, near the village of Bisada, after rumors began to spread that he had slaughtered and eaten a cow. The mob also brutally beat his son, Danish Khan, hospitalizing him before he recovered.
A prior report by a doctor on Ikhlaq's death said that the meat in his property "belongs to goat progeny."
More tests were conducted on the meat and a new forensics report by a government forensic laboratory says that the meat was actually from a "cow or its progeny."
The Indian police have said that regardless of whether the meat was that of a cow or a goat, the investigation into Ikhlaq's murder will continue to focus on the violent crime itself rather than what sparked the incident.
"All accused are booked for murder, and it does not matter to us whether the meat is of a goat or of a cow," Abhishek Yadav, the police superintendent in rural Noida, located near where the incident happened, told the New York Times. "A murder is a murder."
Khan rejected the findings of the second report, however, suggesting that authorities are trying to show the meat to have been that of a cow so as to justify his father's murder.
"Earlier, a report came out saying it was mutton—so, was that false?" he told the New York Times. "Instead of my father's death, they are now diverting attention toward the meat."
The slaughter of a cow is banned in many parts of India as it is seen by Hindus as a holy animal. The man's murder occurred after Hindu temple announced that he had slaughtered a cow, and a mob proceeded to storm his house.