World Cup and Ramadan: How Are Muslim-Majority Teams Getting Ready Amid Fasting?
When the Muslim players from Saudi Arabia take the World Cup field against Russia on Thursday, it will also mark the end of the Islamic holy month of Ramadan that requires fasting from sunrise to sunset.
Joining five other teams from Muslim-majority countries—Egypt, Morocco, Tunisia, Iran and Senegal—in the international tournament, Saudi Arabia and the other teams have faced a hard month of training, and hard choices, in the lead up to the event. While many of the Muslim players chose to fast, others have decided to make exceptions as they prepared for the competition.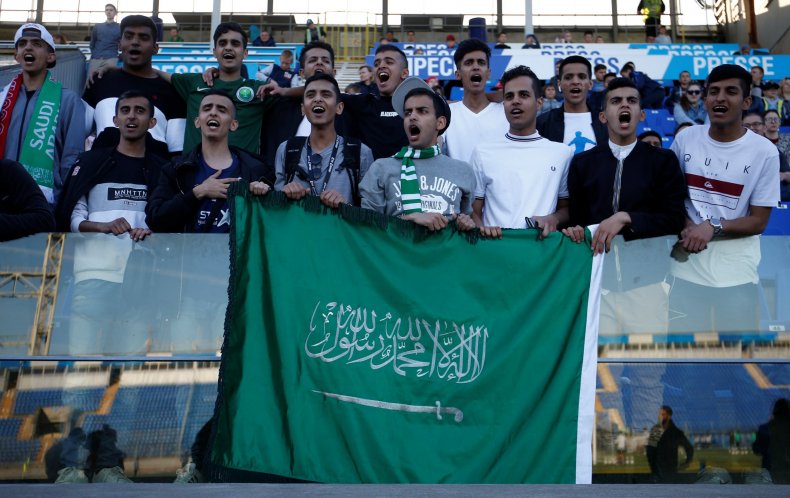 Research published in 2007 by the British Journal of Sports Medicine found that a player's performance declines "significantly for speed, agility, dribbling and endurance" while fasting. The "shift of food intake and disruption of sleep patterns affect actual and perceived physical performance."
However, California-based nutritionist and dietician Kimberly Slater, told Newsweek that "as long as athletes are getting in enough calories and sleep at some point each day during Ramadan," they should be able to train well. "Care should be taken to make sure the athlete is getting enough sleep," she said, pointing out their hydration should be monitored as well.
"Changing up the routine to add workouts at dusk while sleeping in longer during the day might be a good alternative to balance performance and training during Ramadan," Slater suggested.
According to Saudi newspaper Arab News, the majority of the Saudi team, who last qualified for the soccer tournament in 2006, and its staff chose to postpone fasting this year as they trained intensively for the competition. Adherent Muslims are allowed to forgo fasting and make up the days later for specific reasons, such as sickness or travel.
Only four of the Saudi teams players, including vice-captain Tayser Al-Jassem and striker Mohammed Al-Sahlawi, have chosen to abstain from all food and liquids during daylight hours during Ramadan this year. Many Saudi players, as well as other Muslims competing, have used the travel clause as justification for their avoidance.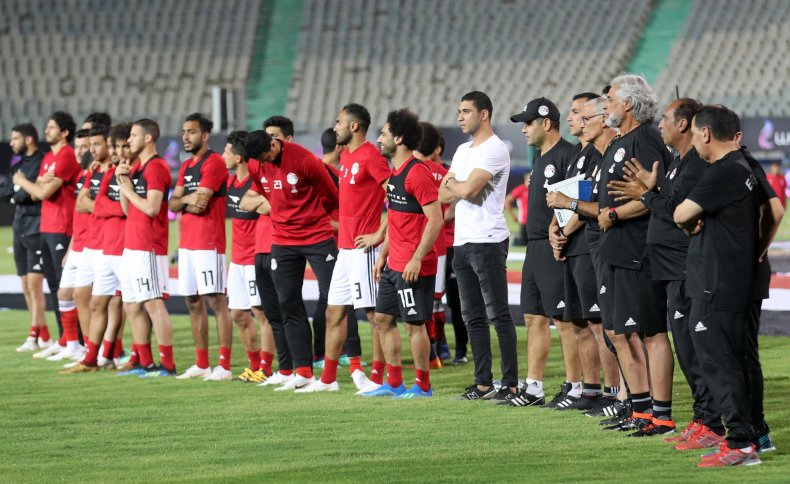 "When you travel, you can delay the fast — you are not obligated," Omar Bakhashwain, the Saudi team manager, told The National. He also dismissed concerns that fasting players could hurt the team's performance. "We have played during Ramadan before, it is not a problem, pointing out that the team qualified for the event during Ramadan last year."
As for Egypt, the team's manager Ehab Leheta said each player is free to choose to fast or not. However, to help them do so, the team has enlisted the support of a British nutritionist. "He has brought great value to the team, starting in Zurich (at our training camp in March)," Leheta said, Arab News reported.
Mohamed Salah, Egypt's star player who also plays for Liverpool FC, chose to forgo fasting when he traveled to Ukraine last month for the Champions League final. After he was injured in the final game, removing him from the game, a Kuwaiti Muslim cleric pointed to Salah's decision not to fast as sin and the injury as a punishment from God.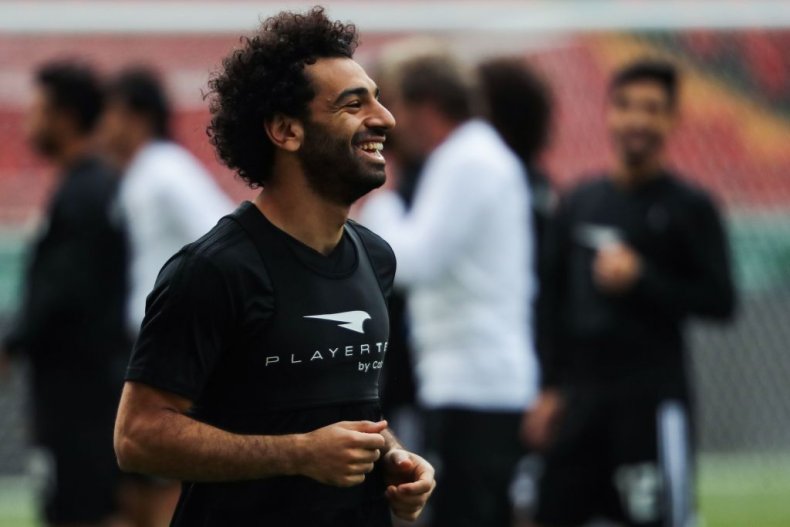 However, other Islamic scholars see fasting as more flexible.
"It's something that is completely individual, based on their individual desire," Ahmed Soboh, chair of the Islamic Shura Council of Southern California told Los Angeles Times. "If a player feels that he doesn't want to fast, no one can force them to fast. And if a player says, 'I want to fast,' no one can force him to break his fast."
But for those who choose to fast, training is definitely difficult, as Tunisian midfielder Wahbi Kazri recently told Spanish newspaper Marca.
"It is very difficult," he said. "It is very complicated to prepare as we want."