Muslim Nations Must Stand Against American Bullying, Iranian Leader Says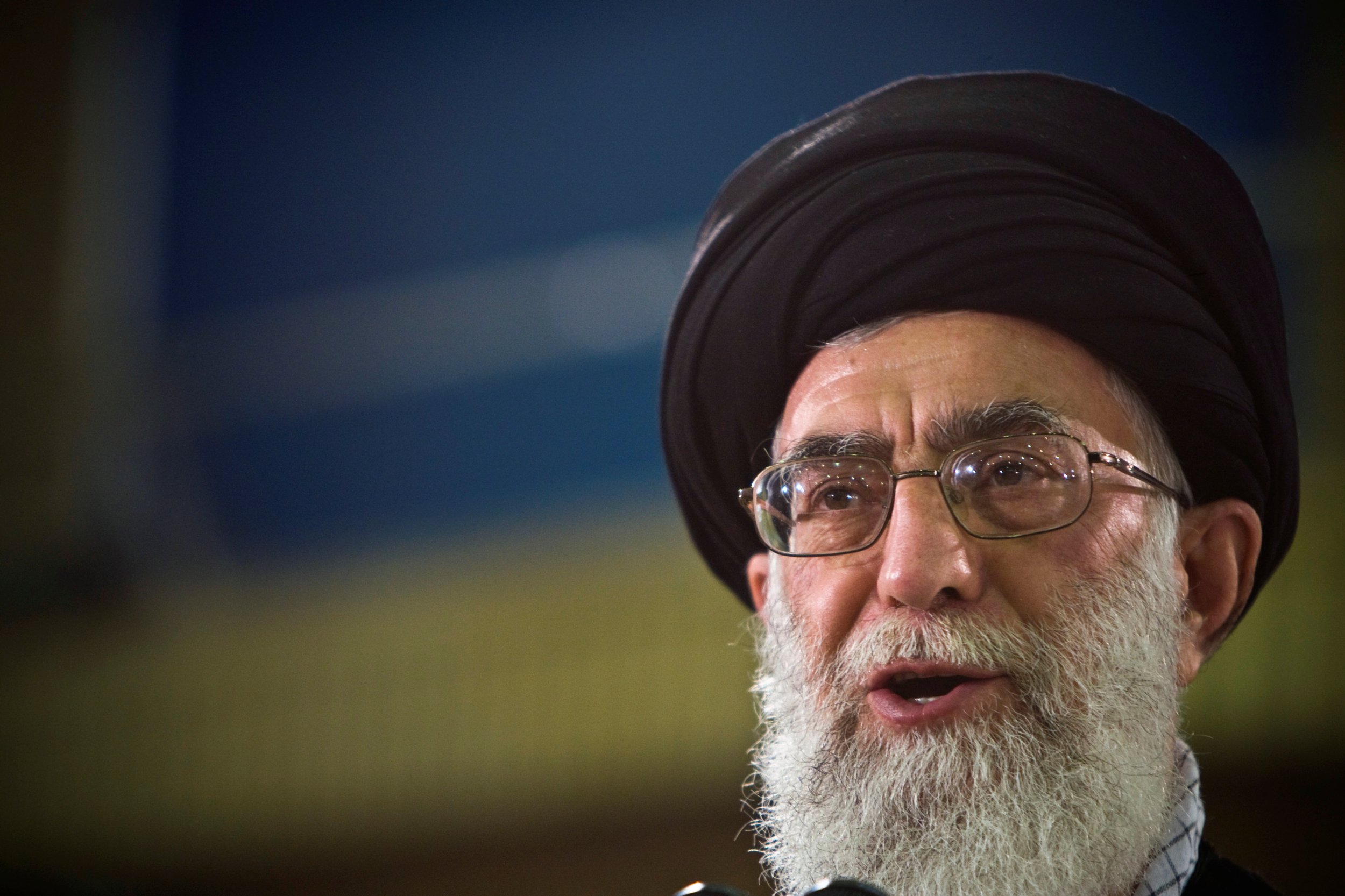 The supreme leader of Iran has called on all Muslim nations to stand up against America and its allies, accusing the West of bullying Tehran.
Speaking on state television, Ayatollah Ali Khamenei said that Iran will not bow down to aggressive U.S. policy, and urged fellow Muslim states to join the country in its defiance, Reuters reported.
"The Iranian nation has successfully resisted bullying attempts by America and other arrogant powers and we will continue to resist," Khamenei said. "All Muslim nations should stand united against America and other enemies."
The speech is the latest salvo in the U.S.-Iran war of words which is escalating by the day. Tensions are high over President Donald Trump's threat to withdraw from the Iranian nuclear deal signed by Barack Obama in 2015. The agreement lifted international sanctions on Iran in exchange for restrictions on Tehran's nuclear program.
Trump wants to renegotiate the Joint Comprehensive Plan of Action (JCPOA) to fix what he called its "terrible flaws." The president wants a deal that includes Iran's ballistic missile program and puts restrictions on its spreading regional influence, which has been buoyed by years of war and civil unrest among its neighbors. Iran has said it will not consider a new deal.
The U.S. must issue a waiver every 120 days to block the reimposition of sanctions. Trump has until May 12 to do so, but there are indications that he will not.
This week, French President Emmanuel Macron was in the U.S. to encourage Trump to stick with the agreement, which was also signed by France, the U.K., Germany, Russia and China. Speaking next to Macron on during his visit, Trump said the JCPOA is "a bad deal, it's a bad structure and should have never, ever been made." Before he traveled home, Macron told reporters he thinks Trump will ditch the JCPOA "for domestic reasons."
Yesterday, Iran's President Hassan Rouhani accused Trump of being unqualified to conduct international diplomacy. "How can a tradesman, a merchant, a building constructor, a tower constructor make judgments about international affairs?" he asked.
Iran's Foreign Minister Javad Zarif has warned that the U.S. will lose credibility if Trump reneges on the JCPOA. He said American leaders should not send a message that even after a successful negotiation, "the U.S. is going to come back after you had reached an agreement and tell you 'I don't like these parts of the agreement and I want them re-negotiated.'"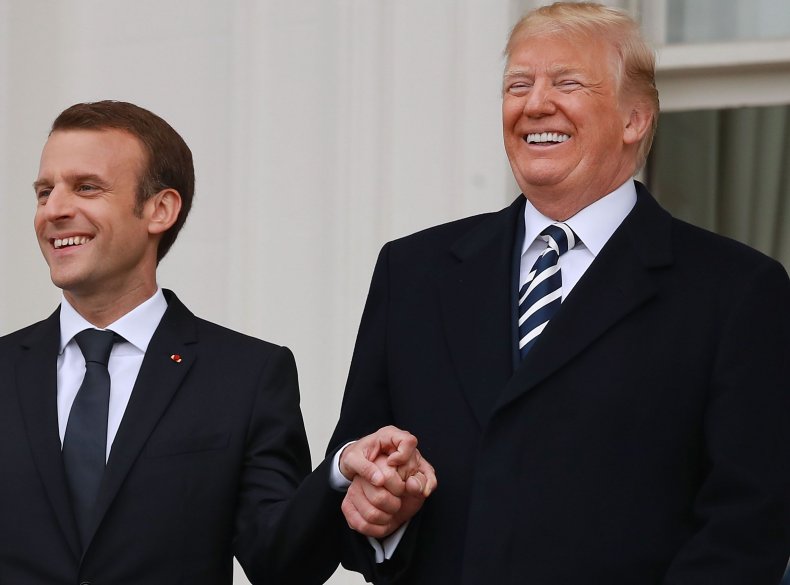 Zarif's warning carries added weight ahead of the planned U.S.-North Korea summit. Trump hopes to cement a presidential legacy by reaching a deal with Kim Jong Un, but the North Korean leader may be skeptical of any American commitments in light of Trump's Iranian spat.
Trump also criticized wealthy Middle Eastern countries who he said are not contributing enough to U.S. efforts in the region. "Countries that are in the area, some of which are immensely wealthy, would not be there except for the United States, and to a lesser extent France," the president said. "They wouldn't be there except for the United States. They wouldn't last a week. We are protecting them. They have to now step up and pay for what is happening."
Khamenei called Trump's comments "a humiliation for Muslims." He continued with a barb of his own, aimed at Saudi Arabia with whom Iran is locked in a regional battle for influence. "Unfortunately there is war in our region between Muslim countries," the supreme leader said. "The backward governments of some Muslim countries are fighting with other countries."
In a tweet, the leader lambasted Muslims who align with Western interests. "Friendship with the unbelievers brings misery to Muslims, like the friendship some Muslim states have with the Zionist regime, exchanging kind words and establishing economic or political relations," he said.
In another barely-veiled attack on Saudi Arabia, Khamenei wrote, "Look at the calamity Yemenis are afflicted with! Their wedding celebrations turn into mourning ceremonies: People are bombarded on streets, at bazaars and mosques."