School Prayer Room for Muslims May Violate First Amendment, Texas AG Says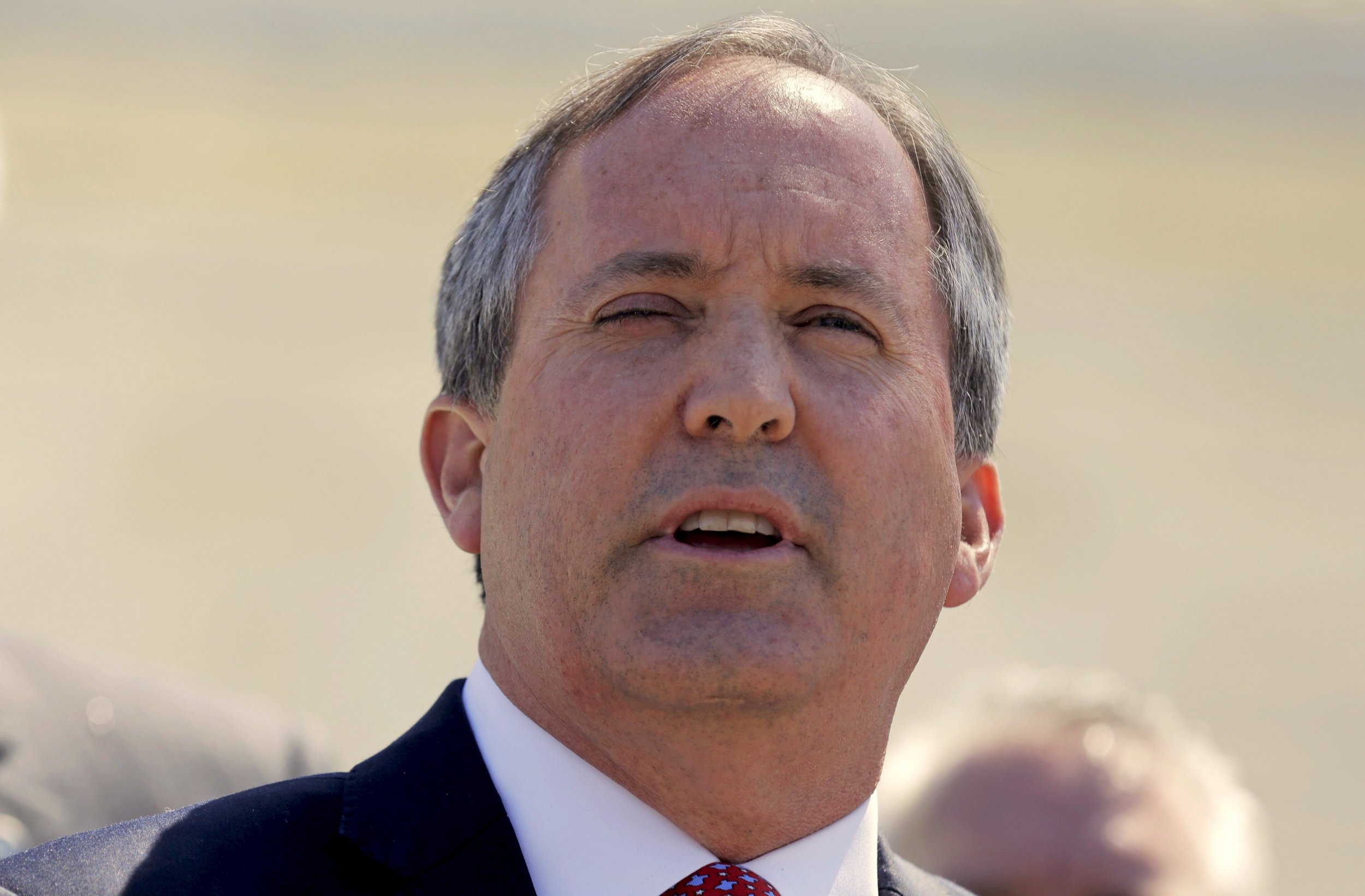 The Texas attorney general has suggested that allowing Muslim students to use a spare classroom at a Frisco high school for prayer violated fellow students' rights to religious liberty.
In apparent response to a story posted by a student on the school's news site, the office of Attorney General Ken Paxton wrote a letter to the Frisco Independent School District raising concerns about Muslims praying at Liberty High School. The letter, written by Deputy Attorney General Andrew Leonie, queried whether the room's use constituted the school providing preferential treatment to Muslims.
"It appears that students are being treated differently based on their religious beliefs," read the letter sent Friday. "Such a practice, of course, is irreconcilable with our nation's enduring commitment to religious liberty."
The letter refers to the Free-Exercise Clause of the First Amendment, which states: "Congress shall make no law respecting an establishment of religion, or prohibiting the free exercise thereof."
The attorney general's letter drew immediate condemnation. The Frisco Superintendent of Schools, Jeremy Lyon, requested any evidence that the room was excluding students of other faiths. And he disputed claims from the attorney general's office that they had previously sought clarification about the prayer room.
The school's principal Scott Warstler has said that he suggested the use of the empty classroom as a prayer room in 2009, having noticed that Muslim students were leaving school to pray at a mosque and often missing classes. He added that there had yet to be any complaints about the classroom's use.
Lyon claimed that the attorney general's letter was the first time that any issue had been raised.
"His 'Press Release' appears to be a publicity stunt by the OAG to politicize a non-issue," the letter read.
"It is important to note Frisco ISD is greatly concerned that this type of inflammatory rhetoric in the current climate may place the District, its students, staff, parents and community in danger of unnecessary disruption."
Referring to a rise in incidents of hate targeting Muslims in recent months, the Texas chapter of the Council on American-Islamic Relations (CAIR) spoke of the potentially harmful effects of Paxton's intervention.
"It is unfortunate that our state's top law enforcement officer would engage in a cheap Islamophobic publicity stunt that could very well result in increased bullying of Muslim students and the creation of a hostile learning environment," CAIR said in a statement.
It is not the first time Paxton has sought to intervene on the subject of religion in schools. In December, the attorney general criticized the Killeen ISD after it said that a school poster depicting a Charlie Brown Christmas and featuring a Biblical quote should be taken down.