Muslim Religion Should Be Law with Islamic Public Holidays, German Politician Says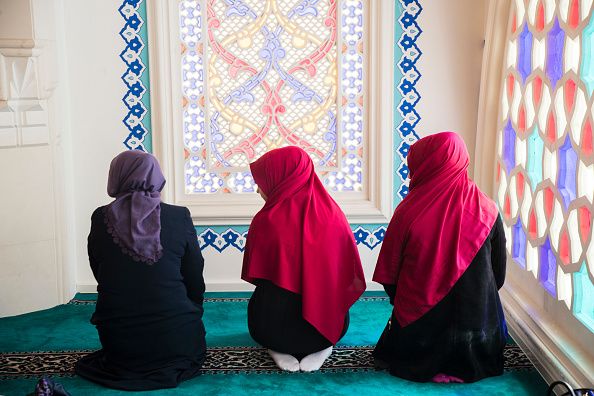 German Interior Minister Thomas de Maiziere proposal to include Islamic holidays as public holidays has upset many conservative politicians.
The interior minister, who is a part of Chancellor Angela Merkel's conservative bloc, said he was open to the idea to have some regions of Germany recognize Muslim public holidays, Reuters reported.
De Maiziere pointed out that All Saints' Day was only a public holiday in Germany's Catholic regions.
"In places where there are many Muslims, why can't we think about introducing a Muslim public holiday?" said de Maiziere.
This comment contradicted an audio clip of a speech posted to a local news website where he said Germany's public holidays were generally Christian, and should remain that way.
The politicians comments have greatly upset his fellow members of Merkel's conservative peers and have received a lot of backlash for his suggestion of including Muslim holidays. Merkel's party is known for campaigning against Islam and large-scale Muslim immigration.
Currently, there are 4.5 million Muslims that call Germany their home, many of whom who have a Turkish background. In the last two years, millions of migrants from the Middle East who came to Germany are Muslim.
Alexander Dobrindt, who is a part Merkel's conservative party, told a local newspaper that Germany's Christian heritage was non-negotiable.
"We won't consider introducing Muslim public holidays in Germany," said Dobrindt.
Wolfgang Bosbach, another Christian Democratic Union member, told a local newspaper that everyone in Germany are free to celebrate any religious festivals they wanted but added: "Whether the state should also protect non-Christian holidays with legal regulation in future is a different issue entirely."
A spokesperson for the Interior Ministry said de Maiziere still holds the view that Germany's public holidays were celebrated based off of a Christian nature "and don't have any other roots".
Germany's constitution says that individual states have the right to decide on religious public holidays and that the federal interior minister does not have any influence on if there should be Muslim public holidays, the spokesperson said.
Northern city-states of Germany like Hamburg and Bremen had previously signed agreements with some Muslim organizations so Muslim students can take the time off from school and employees can take off holidays for festivals that celebrate the Islamic culture, the spokesperson added.
Conservatives in Germany are beginning to have coalition talks with the liberal Free Democrats (FDP) and the Greens next week. Despite winning the election in September, conservatives in Germany suffered their worst result since 1949 due to the lack of support from the far-right.