Muslim U.S. Army Soldier Claims Command Sergeant Ordered Her to Remove Hijab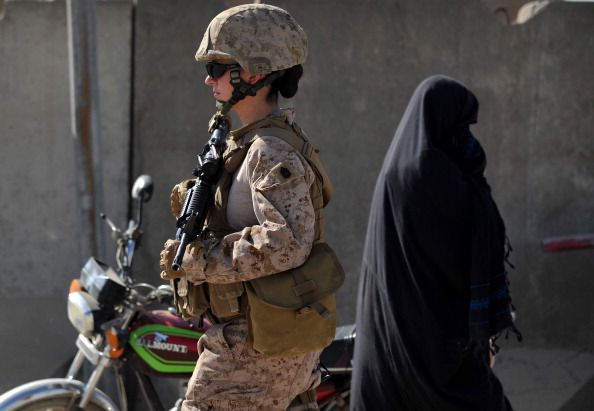 A Muslim soldier claims she was asked to remove her hijab by her command sergeant major during a suicide prevention briefing earlier this month. Sergeant Cesilia Valdovinos told The Army Times she was at a chapel in Fort Carson, Colorado, on March 6 and was forcefully taken outside by her command sergeant major to remove the hijab in front of other people.
Valdovinos, who is a member of the 704th Bridge Support Battalion, told the publication her hijab has been approved to wear with her uniform by her brigade commander and was not wearing her hair in a regulation bun. She claims no one asked her if she was wearing the regulation bun before Command Sergeant Major Kerstin Montoya took her by the arm outside and forced her to take off her hijab.
"To me, it was the same thing as if they had asked someone to take their top off," the 26-year-old soldier told The Army Times.
Valdovinos claims she took off some of the scarf covering her head at first but was asked to completely expose her hair, The Army Times reported. Once she removed the cap from underneath the hijab, her hair became loose from the bun, according to the publication. The battalion adjutant, Captain Brooke Smith, told The Army Times in a statement that Command Sgt. Major Montoya tapped Valdovinos on the shoulder and led her outside of the chapel.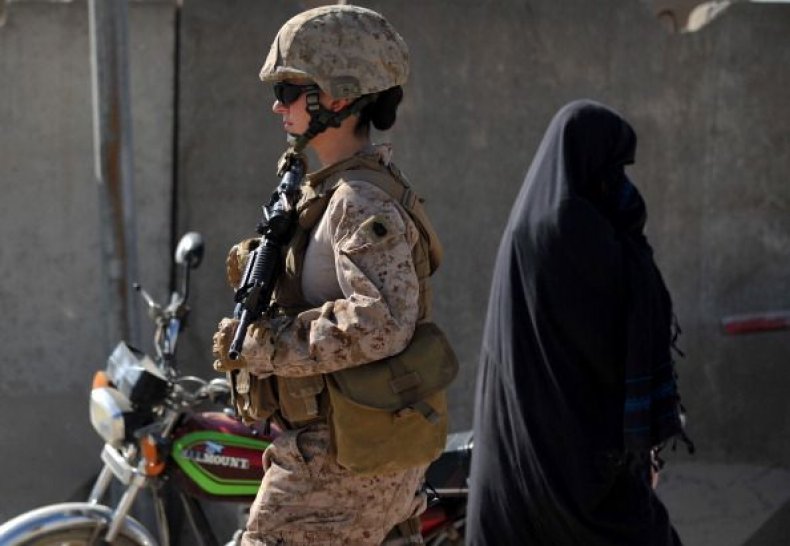 "Upon removing her hijab it was evident her hair was completely down," Captain Smith said in a statement to the publication. "CSM Montoya told her to get her hair back in regulation and not let it happen again. At no point did CSM Montoya touch the soldier or yell at her (at all or within earshot of other soldiers)."
In a statement to Newsweek Col. Dave Zinn, commander 2nd Infantry Brigade Combat Team, 4th Infantry Division, said they are aware of the incident and said they take these reports seriously.
"The Leaders and Soldiers of the Warhorse Brigade celebrate the diverse faith traditions represented in our formation and across our Army. Our leaders are committed to supporting every Soldier's freedom of religious expression. I take all reports of Soldiers disrespecting another Soldier's religious beliefs, observances, or traditions very seriously. There is currently an inquiry regarding Sgt. Valdovinos' claim," the statement read. "I will ensure our unit continues our tradition of placing a high value on the rights of our Soldiers to observe the tenets of their respective religions or to observe no religion at all."
Ibrahim Hooper, the National Communications Director for the Council on American-Islamic Relations (CAIR) told Newsweek they are aware of the matter and will be following up on it.
"This is an issue that has been a concern to us for a number of years," Hooper told Newsweek.
In 2017, the U.S. Army signed a memorandum that allowed religious accommodations for people to wear beards, turbans, and head scarfs while serving in the military, Reuters previously reported. The new rules will allow Muslim and Sikh servicemen to wear beards that are shorter than 2 inches rolled up or tied, according to the publication. It also states that headscarves, hijabs, and turbans are also allowed to be worn.