Muslim Startups in Asia Are Transforming the Way People Holiday, Bank and Travel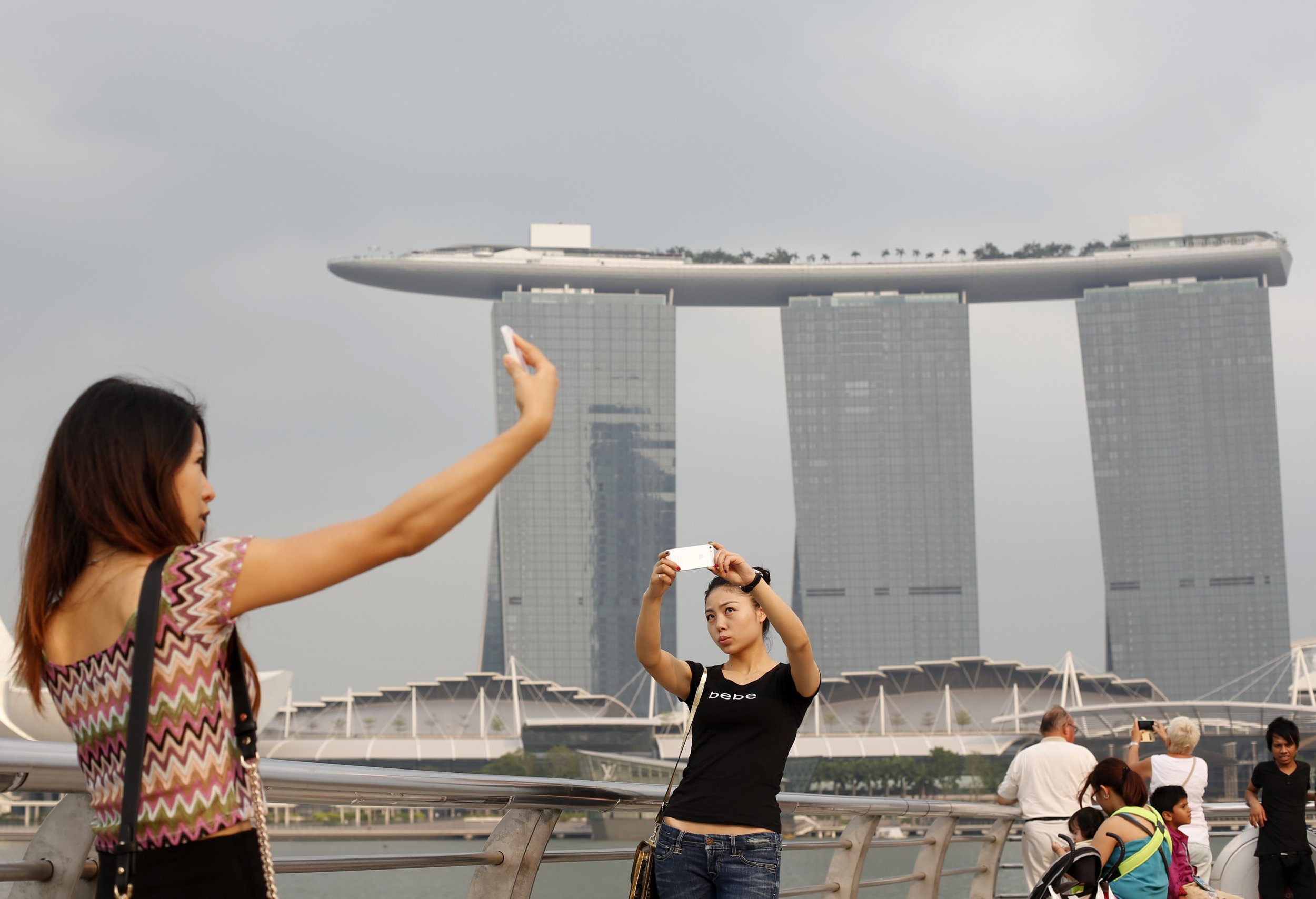 Updated | The restaurant is rated five stars on Tripadvisor, but is the food halal? Ubud has a cute shopping district, but are there boutiques with on-trend hijabs? What about that gorgeous, lake-side hotel—does it have a prayer room? A growing consumer group, Muslims, and their growing spending power, have long been neglected in the online world, but that is rapidly changing.
The Islamic market, or Muslims who wield disposable income, is worth over $2 trillion, and by 2019, will account for $3.735 trillion, according to the State of the Global Islamic Finance Report. Malaysia, home to 20 million Muslims, even has its own Silicon Valley, a 'multimedia super corridor' called Cyberjaya, where startup businesses can set up at discounted rates. Malaysia is so keen to give these enterprises a kickstart that Cyberjaya is offering startups around the world the opportunity to live tax-free with free accommodation for a year as part of its accelerator program.
Startups in Southeast Asia in particular are zeroing in on the Muslim market. Fashion website November Culture was founded by Malaysian pop star Yuna Zarari and sells long sleeve dresses, tapered pants and faux leather culottes. The online marketplace's current obsession is "power sleeves" and features a selection of vibrant headscarves.
Halal Trip is an app that helps Muslims traveling to new cities to find mosques and halal restaurants. The idea came to Fazal Balhardeen over two years ago when he realized the leisure and hospitality industry wasn't appealing to Muslim travelers. "The more I traveled, the more I thought I needed to do something about it. That's when I came up with the idea of rating travel services on the level of Muslim friendliness," Balhardeen tells Newsweek.
After 20 years in the corporate world, he set up in Singapore, which he says, has "a vibrant startup scene. Its [central] location, multi-cultural environment and the "Singapore" brand definitely helps break business barriers."
Halal Trip has plenty of specific features for Muslim users, including an interactive map. "Two of our most-used features are the multi-functional prayer time calculators and in-flight prayer calculator," Balhardeen says. "For travelers, it will also work out whether you can reach your hotel in time for prayers. As for the in-flight prayer times calculator, it provides prayer time for any flight. With these two features, Muslims can find their prayer times and direction whether you are on land, sea or air."
There's now even a Muslim version of Amazon. Zilzar, an online superstore that specializes in halal products, was launched in 2014 by Rushdi Siddiqui in Malaysia. Estimates valued the global Muslim food market at more than $1.2 billion in 2015. Users can buy wholesale halal food, electronic qur'ans, and even prayer beads.
In a Guardian interview, Siddiqui said: " We want to shake up the marketplace. This is about empowering the consumer and creating employment—people can sell their own products. Technology is a great equalizer. Aid has not helped Muslims in emerging markets. I was trying to feed them; now I am teaching them to fish."
As startup scenes in Malaysia and Indonesia grow, there are signs these countries will continue to invest in startups targeting Muslim communities. From Sharia-compliant crowdfunding app Ethis, to #HHWT (Have Halal Will Travel), Malaysia, Singapore and Indonesia are playing host to a vibrant, world-reaching startup community.
Southeast Asia is "arguably the fastest growing internet market in the world," according to Facebook co-founder of Eduardo Savarin. Southeast Asia's largest country, Indonesia, is pouring resources into its startup sector. Grab, a taxi liftshare company, announced it is investing $100 million in Indonesia's tech scene to compete against Uber.
In 2015 Malaysia brokered 96 startup deals worth $800,000 in investments, and Singapore had 55 startups with $7.5m of investments. Forty percent of Southeast Asia's population are Muslim; of those Malaysia, Indonesia, and Brunei are Muslim-majority countries. The potential market of people wanting to buy Islam-sanctioned products, apps, and holidays, is huge.
Meziane Lefer, a professor of finance at City University Business School, thinks the time is ripe for Muslims to get into startups in a major way. "You can't finance a Muslim startup with debt," Lefer says. However, startups can be financed with angel investment (capital from investors in return for a stake in the business), which is one of the reasons startups in the Muslim world are booming.
He explains: "There are rules Muslims must follow when they are starting a business. For example, Riba, or charging interest is forbidden under Islamic law, and so is borrowing any money that comes from interest. It's essential that Islamic startups with the goal of providing Muslim customers a halal service are given opportunities that accord with Sharia law."
Last year, Malaysia welcomed the world's first-ever Islamic Venture capital firm, which operates startup funding according to Shariah law. Its goal is to support startups that need to run under the rules of Islamic banking. The 12 month development program is called "Elevate" and will run with support from the Malaysian Treasury and the Islamic Development Bank.
But there are challenges for the region's emerging tech scene. Plenty of will among budding entrepreneurs doesn't always guarantee success. Stefan Jung, managing partner at Jakarta-based venture-capital firm Venturra Capital, told The Wall Street Journal that the biggest limiting factor in the region is the quantity of top entrepreneurs. There aren't enough mentors available, and not as much money to pump into angel investing and venture capitalism.
"There are few entrepreneurs and investors who have the insights on nuances of each of the countries in the region," Jung told The Wall Street Journal . In addition, larger hubs like Singapore, are expensive, both to rent premises and acquire talent.
Justin Hall, principal of Golden Gate ventures, spoke about the rise of Asian startups in the Phnom Penh Post, and he's quietly optimistic: "Southeast Asia will follow the same path as China and India before it. Indonesia is driving a tremendous amount of investment and startup formation in the region. We can, and should expect to see bigger transactions in Southeast Asia."
Correction: An earlier version of this story mistakenly said that Zilzar is worth $1.2 trillion. The Muslim food market globally is worth $1.2 billion.