Muslim Student Kicked Off Southwest Airlines Flight for Speaking Arabic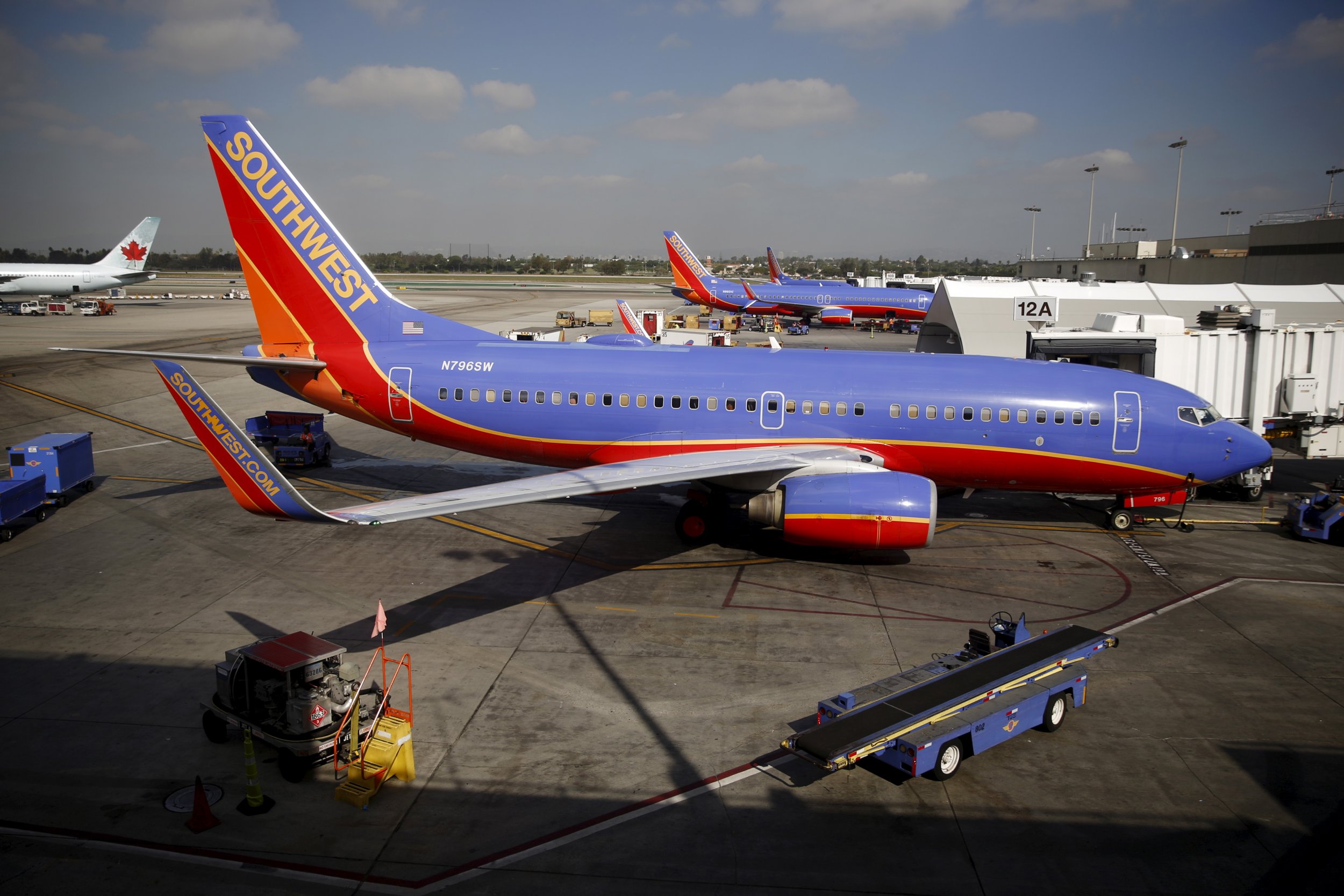 An Iraqi student who was removed from a Southwest Airlines flight for speaking Arabic is the latest Muslim customer to be kicked off a U.S. plane.
Khairuldeen Makhzoomi, a senior at the University of California, Berkeley who came to the U.S. as an Iraqi refugee, was escorted off his April 6 flight by an Arabic-speaking Southwest Airlines employee after a customer heard him use the word "inshallah," or god willing.
Makhzoomi said he was speaking with his uncle about attending a speech by United Nations Secretary General Ban Ki-moon.
After he used the very common phrase, a female passenger began staring at him, Makhzoomi told The New York Times. Makhzoomi said the woman then reported him to staff and an Arabic-speaking airline employee escorted him off the plane, which was flying from Los Angeles to Oakland, California. That employee later asked him if he had a knife and if he was going to use it, Mahkzoomi said.
"I said to him, 'This is what Islamophobia got this country into,' and that made him so angry," Mahkzoomi told The New York Times. "That is when he told me I could not go back on the plane."
He said he wants an apology from the airline. Southwest Airlines said its crew responded to the incident by "following protocol, as required by federal law, to investigate and report to law enforcement agencies any potential threat to civil aviation."
"It was the content of the passenger's conversation, not the language used, that prompted the report leading to our investigation," Southwest Airlines said in a statement released on Monday. "We provided the passenger an immediate refund of his unused ticket. Federal law enforcement agents became involved and conducted their own investigation."
The airline added that "we regret any less than positive experience a customer has onboard our aircraft" and said "Southwest neither condones nor tolerates discrimination of any kind."
The Council on American-Islamic Relations (CAIR) said on Monday that there have been at least six incidents of Muslims being ejected from U.S. flights since the start of the year. Zahra Billoo, the executive director of the San Francisco Bay Area office of CAIR, said in a statement that the "conduct of Southwest Airlines was of particular concern."
The incident comes several weeks after a Muslim family was removed from a United Airlines flight at Chicago's O'Hare International Airport. Mohamed and Eaman Shebley said they plan to file a formal complaint with the Federal Aviation Administration (FAA) against the airline after the couple and their three children were removed from the flight after they requested a harness for their daughter's booster seat. The incident was captured on video.