Muslim U.S. Citizens Sue Over Border Agents Allegedly Questioning Faith
Three U.S. citizens allege in a lawsuit that they are stopped by federal immigration agents who question them about their Muslim faith every time they return to the country from an international trip.
The citizens said they are taken into a secondary screening after arriving from overseas and asked questions such as how often they pray, whether they are Sunni or Shia and which aspects of Islam they have studied. The lawsuit, filed Thursday by the American Civil Liberties Union (ACLU), says the men believed they would not be able to leave unless they cooperated with authorities, The Wall Street Journal reported.
The lawsuit alleges that the actions of the U.S. Customs and Border Protection (CBP) agents violated the men's First and Fifth Amendment rights because citizens who practice other religions are not put through the same kind of extensive questioning about their faith. The ACLU said in a press release the border agents' questioning is part of a 20-year practice of targeting Muslim American travelers because of their religion.
"Religious questioning by border officers is unconstitutional, and it's past time for the government to be held to account," said Ashley Gorski, a senior staff attorney with the ACLU's National Security Project.
"This invasive questioning serves no legitimate law enforcement purpose and conveys the harmful and stigmatizing message that the U.S. government views Muslims as inherently suspicious," she added.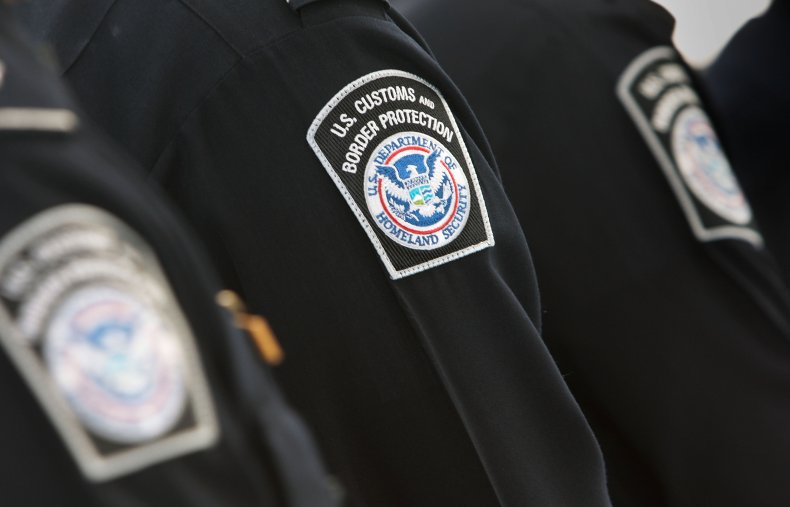 Abdirahman Aden Kariye, one of the plaintiffs in the lawsuit, said he was first questioned in 2017 after returning from a trip to Saudi Arabia. He has since been questioned nearly every time he has returned from somewhere overseas, even as recently as January, the Journal said. Officers would ask him about his religious beliefs, where he attended mosque, whether he studied Islam or if he believes in listening to music, Kariye said in an interview with ACLU Minnesota.
The lawsuit also says Kariye has been placed on a U.S. government watch list. The list is a "single database that contains sensitive national security and law enforcement information concerning the identities of those who are known or reasonably suspected of being involved in terrorist activities," the FBI website says.
Some U.S. citizens have argued that they have been unfairly targeted by the government when placed on the watch list. Muslim Americans in particular said they were added to the list for no other reason than their religion. In 2019, a federal judge ruled that the list, with over 1 million people listed as "known or suspected terrorists," violated citizens' constitutional rights.
"Traveling is a horrendous experience for me," Kariye told the ACLU, according to the press release. "When I land, there are two CBP agents waiting at the jet bridge with sometimes my picture printed out."
He said he is usually taken into a windowless room by two CBP agents and is asked invasive questions. He described the environment as "humiliating" and said it feels "as if you are a criminal." Kariye added that when he leaves detainment the experience lingers in his mind for days and weeks afterward.
"I am proud to be a Muslim," Kariye said. "But now whenever I travel back home to the United States, I'm anxious. I'm constantly worried about how I will be perceived, so much so that I try to avoid calling any attention to my faith."
The plaintiffs are asking the court to declare the CBP's religious questioning as unconstitutional. They also want to bar the Homeland Security Department and CBP from questioning their religion at ports of entry and expunge their records from previous questionings. As of now, the officers retain answers in a database for up to 75 years.
Newsweek reached out to CBP for comment, but it said it does not comment on pending litigation.
The ACLU has filed lawsuits against CBP on several other occasions. In 2019, one suit alleged the agency used "secret teams" at airports across the country "to target, detain and interrogate innocent travelers." That same year, the organization sued the agency for allegedly detaining two U.S. citizens in Montana because they were speaking Spanish.
Update 3/24/22, 1:42 p.m. ET: This story was updated with additional information and background.