Muslim Woman Cursed At, Then Punched in the Neck in New York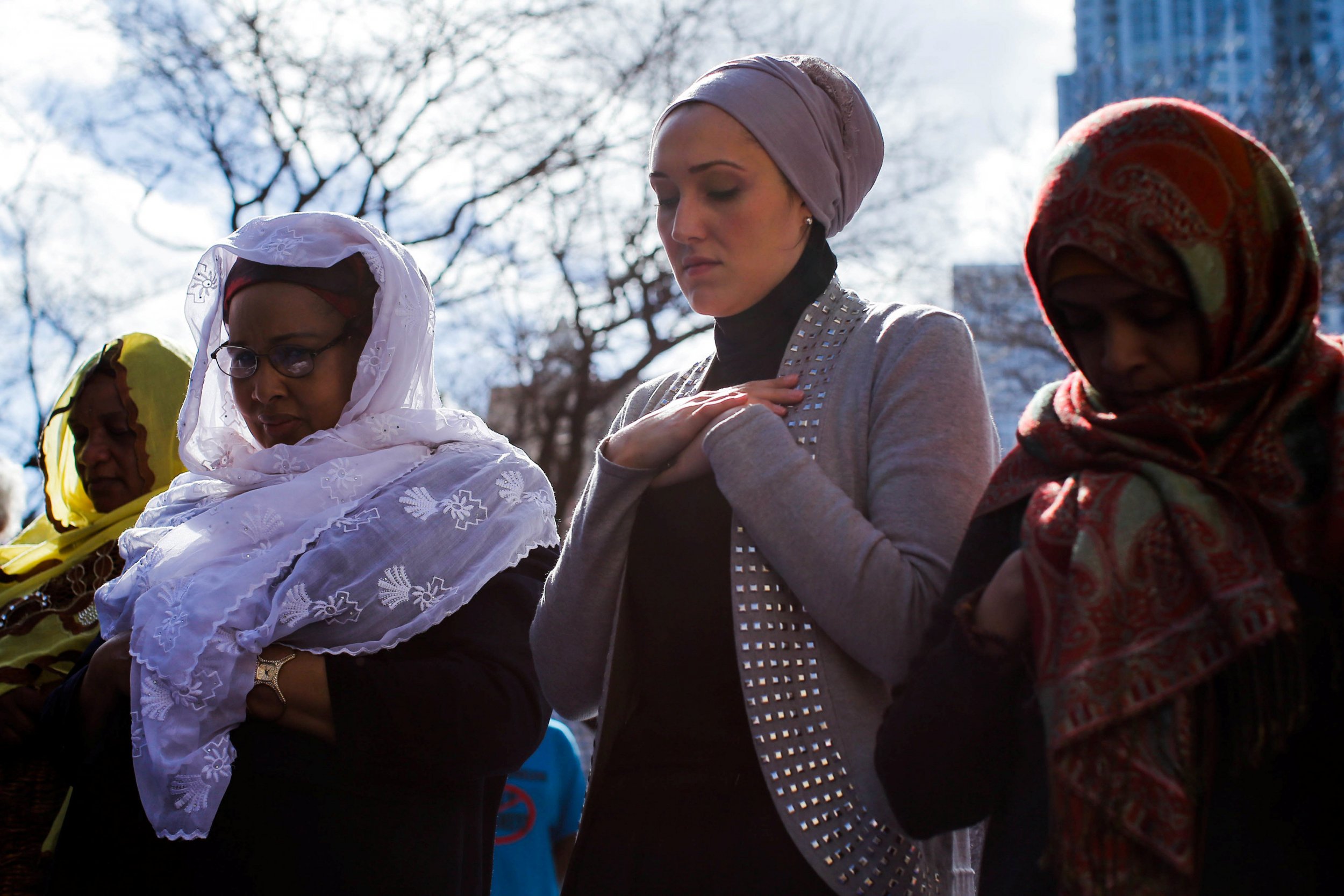 Police in Queens, New York, are hunting for a woman who insulted and punched a Muslim woman on the street earlier this month. The woman, according to police, approached a 26-year-old woman and told her "you stink, you f___ing Muslim," before punching her in the side of her neck, according to New York's Pix11 and the New York Daily News. The suspect then fled the scene.
The New York Police Department released surveillance footage Wednesday, showing the suspect, who had brightly colored hair, as part of an appeal for information.
The incident is the latest in a number of anti-Muslim attacks in New York City and around the United States in recent months. In December, there were multiple attacks in the city targeting Muslims, many involving women wearing a hijab.
One such attack saw an off-duty police officer wearing a hijab threatened with her life. Following the incident, New York City Mayor Bill de Blasio pledged to crack down on hate crimes.
"I was sick to my stomach when I heard that one of our officers was subjected to threats and taunting simply because of her faith," the mayor said. "We must not allow this kind of hatred and bias to spread."
De Blasio, who has been a frequent and outspoken critic of the policies and rhetoric of Donald Trump, was asked whether he thought the president bore some responsibility for a rise in such incidents.
"It's obviously more complicated than that," he said. "Do I blame Donald Trump for using hate speech during his campaign? Absolutely. He did, it's a fact. He said horrible things about Muslims, horrible things about Mexican-Americans."
In the month following the election, there were more than double the number of hate crimes as in the same period the previous year, New York police said. The surge continued into this year. During the first two months of 2017, there was a 55 percent spike when compared to the same period in 2016.