Muslim Woman Sues CBP After Border Agents Seize iPhone For 130 Days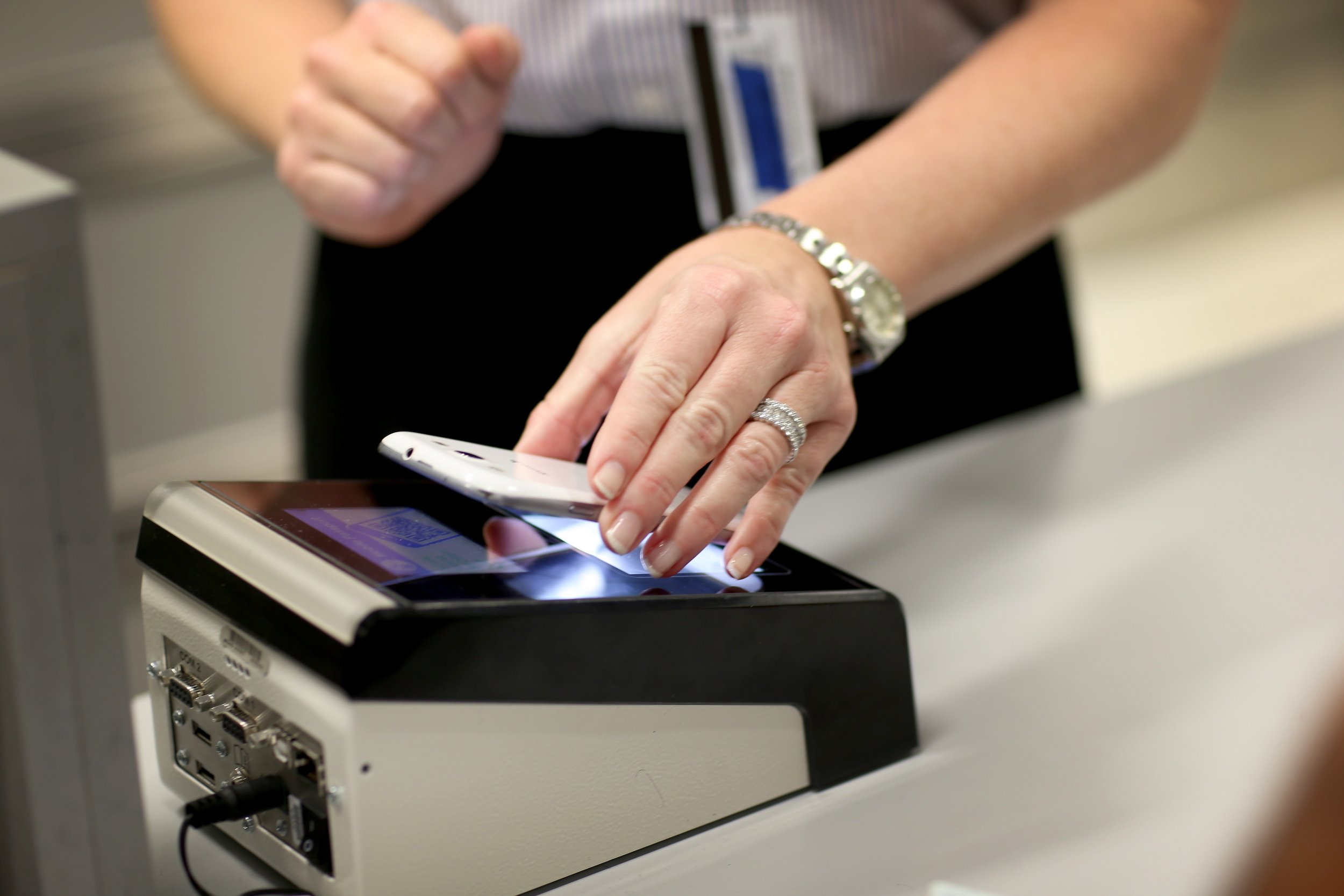 An American Muslim woman has launched a lawsuit against the U.S. Customs and Border Protection agency after her iPhone and data was seized by border agents.
Rejhane Lazoja, 39, has alleged that border patrol agents stopped her at the Newark airport in New Jersey in February on her way home from a trip to Switzerland, according to the Council On American-Islamic Relations (CAIR), which filed the lawsuit on her behalf.
The woman, who was traveling back home with her 6-year-old daughter, alleged that border agents seized her iPhone after she refused to unlock it for them.
In an affidavit, Lazoja said one of the agents "asked me to unlock my iPhone, but did not state a reason for me to unlock my iPhone," according to The New York Post.
"Since there was no stated reason for me to unlock my iPhone, I refused," she said.
Lazoja alleges that CBP held her iPhone 6S Plus and SIM card for 130 days, without ever providing an explanation why.
She said agents also kept a copy of her iPhone's data and have refused to confirm whether the data has been deleted or will be deleted in the near future.
CAIR said Lazoja has privacy concerns over the seizure of her data, particularly as her phone contained photographs of her "in a state of undress," as she was pictured not wearing her hijab.
"Lazoja wears the hijab as an expression of her Islamic faith, covering her hair in front of men who are not relatives," CAIR said in a statement.
"CBP's retention of such photos only compounds the trauma of this warrantless invasion of her privacy," it said. "Additionally, CBP may share this same data with local and other federal law enforcement agencies."
CAIR Legal Director Albert Fox Cahn said the seizure of Lazoja's iPhone and data was also a violation of her rights under the Fourth Amendment.
"The Trump administration needs to understand that our border is not a Constitution-free zone," said CAIR-NY Legal Director Albert Fox Cahn in a statement shared online.
"As the U.S. Supreme Court has recognized, there is nothing more invasive than searching and copying the data on our smartphones. These phones track our location, our conversations and even our passing thoughts," he said.
The CAIR-NY legal director appeared to accuse border agents of targeting Lazoja as a Muslim stating: "Muslim travelers must not be subjected to this warrantless electronic dragnet simply for practicing their faith."
In a 2017 poll from the Institute for Social Policy and Understanding, Muslim travelers reported that they were stopped for invasive secondary inspection searches nearly three times as often as other Americans while traveling.
Thirty percent reported being subjected to secondary screenings, which often include cellphone searches, compared to 12 percent of overall travelers.
"Americans don't forfeit their Fourth Amendment rights against searches simply for going to the airport," Cahn said.
"If CBP wants to search our phones, or if they want to access our social media accounts and text messages, I have a simple answer: get a warrant," he added.
Lazoja's case is expected to be heard in a New Jersey U.S. district court.