Muslim Women Open Mosque In Defiance of Patriarchy and Trump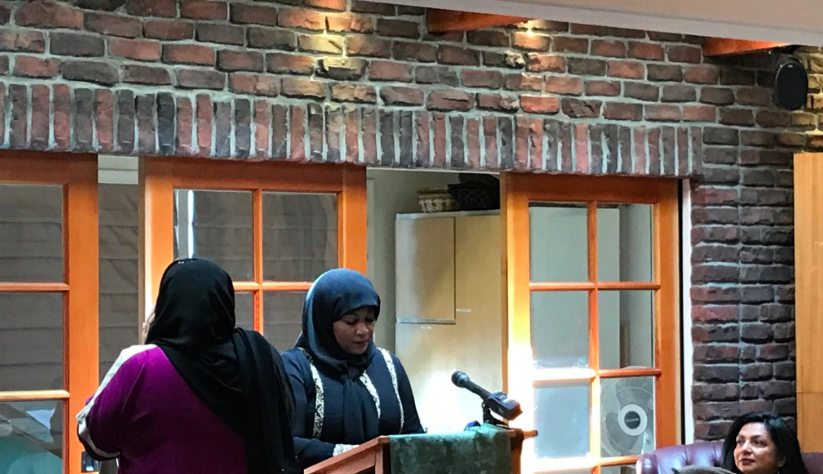 The women in burkas came into the church, filing past a security guard and into a small chapel that was dimly lit and had high, timbered ceilings. There, on a Friday afternoon in mid-April, they partook in a remarkable event: a Muslim prayer service led by a woman.
That woman is named Rabi'a Keeble, and her mosque is Qal'bu Maryam ("Mary's Heart"), which for the foreseeable future will congregate at Starr King Unitarian Universalist Ministry School, in a section of Berkeley, California called Holy Hill. Nearby is the campus of Zaytuna College, the first Muslim liberal arts college in the nation. Also nearby are seminaries, Buddhist temples and Jewish institutions. Faiths that fight elsewhere get along here under the gentle Northern California sun.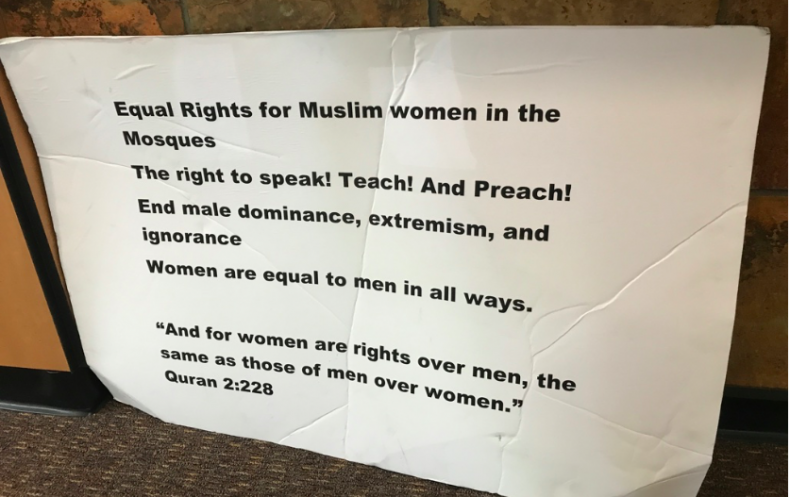 Related: Why Cuba's Muslim population is growing
"There is a resistance to reform in Islam," Keeble told me in a basement conference room minutes before the start of the Friday service, known as a jumu'ah. A convert to the faith in 2005 from Christianity, she considers herself a traditionalist but for one not-exactly-minor detail: At her mosque, "women will be doing what men have traditionally done," guiding the faithful, both male and female, to prayer. Revolutions often begin modestly, and they often begin in California.
Although there are 3.3 million Muslims in the United States, only one other woman has her own mosque: M. Hasna Maznavi, who started the Women's Mosque of America in Los Angeles two years ago (attempts to reach her proved unsuccessful). There is no explicit Koranic injunction against women leading mosques, and there have been female imams in China for centuries. In recent years, women have headed mosques in Denmark and the United Kingdom.
Speaking to a crowd of several dozen worshippers, local politicians and members of the news media, Keeble inaugurated the mosque by declaring that those gathered would practice a religion that is sometimes "obstructed by patriarchy"—but it's difficult to think of a religion that isn't, to some degree.
Qal'bu Maryam opens at a time when Islamophobia in the United States is vigorously recrudescent. President Trump wants to halt the influx of Muslims, and wants to keep closer tabs on those already here. The opening of Qal'bu Maryam was plainly an act of defiance both against traditionalists within Islam and nationalists within America, who've been emboldened not only by Trump's victory but by his frightening embrace of xenophobes like Steve Bannon and Steven Miller.
The theme of defiance was addressed in a fiery sermon, or khutbah, by Soraya Deen, an activist who calls herself a peacemaker between Christians and Muslims. Born in Sri Lanka, she lives in Los Angeles and flew to Berkeley for the mosque's opening. "I stand here for the marginalized voices of all progressive Muslims," Deen said.
When we spoke the following week, Deen told me it was time to "stop interpreting the Koran the way it was done 1,400 years ago." She rejected depictions of Islam favored by many Trump supporters, who revel in branding it a violent religion bent on oppressing women. Last July, after the Democratic National Convention, Trump wondered why Ghazala Khan stood silently at the podium as her husband Khizr poignantly denounced Trump. Although the Khans are Gold Star parents, Trump showed them little sympathy, intimating that a misogyny endemic to their faith had kept Ghazala Khan from speaking that night. "She probably, maybe she wasn't allowed to have anything to say," he observed. "You tell me."
Qal'bu Maryam has told him, in a way. Its opening is proof that Islam has a place for female leaders, even if the fledgling mosque is an outlier in a religion whose leaders worldwide are almost all men. That's not changing quickly—but it is changing.
"We have a voice," Deen said, "and we are making it heard."