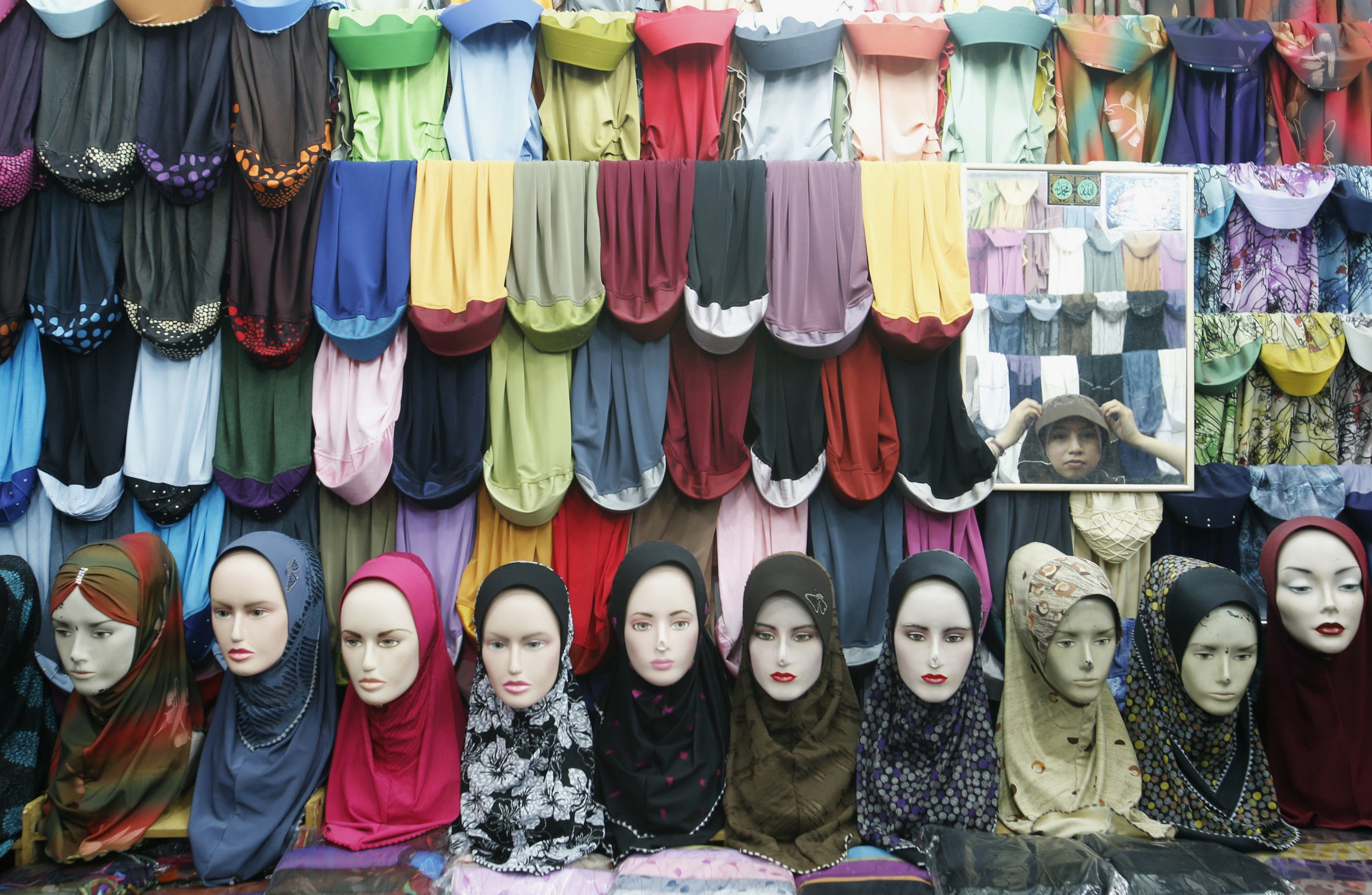 A recent poll by Thomson-Reuters found that women remain marginalised and underutilised across much of the Arab and Muslim world.
This is a worrying state of affairs, not only because women should on principle have equal representation across society, but also because the full participation of women in society would improve the prospects for economic growth and political stability across a region that desperately needs both.
The findings, however, tell only part of the story. There are signs in the region of progress on multiple fronts for women, at all levels of society, that must be encouraged if we are to address the most critical challenge: the need to expand economic opportunities for women.
An important but little-discussed factor driving these changes is that more women hold positions of authority in the greater Middle East than ever before. There are of course the high-profile names of women such as Queen Rania, Queen Noor, and Sheikha Moza, women, who by sheer force of their personalities, have raised their societies' expectations for girls and other women.
There are pioneers in the United Arab Emirates (UAE) like H.H. Sheikha Fatima bint Mubarek, who not only spearheaded universal education for women in the 1970s but also successfully pushed for the appointment in 2004 of the country's first female Cabinet Minister, H.E. Sheikha Lubna Al Qasimi, who today is Minister of Development and International Cooperation.
The cultural shift led by these women is visible on the ground. In the U.S., there have recently been female Arab Ambassadors from Oman, Pakistan, and Bahrain (who also happened to be Jewish). The State of Qatar has just named its first female Cabinet Ministers and its first female Ambassador to the United Nations. The list goes on.
This is not to say that these women are typical or that Arab women do not face major challenges, such as battling oppressive traditions and sometimes the tenets of their religion, as the Reuters poll suggests. Progress across the region remains uneven.
So while, thanks to leaders such as Sheikha Fatima and the women she inspired, the UAE has the best ranking out of 136 countries for the ratio of girls to boys in education (according to a report by the World Economic Forum), other countries in the region fare less well.
But throughout the region, the gap in economic equality still remains perilously wide, and the full potential of local, regional, and global economies remains unachievable when half the population—increasingly educated and ambitious - is not engaged and contributing.
Women here have made some inroads. The growth of small to mid sized enterprises (SMEs) in the Arab and Muslim world is particularly fertile ground for female entrepreneurs, and overcoming barriers for them to access capital has been instrumental in realizing this potential.
The UAE, for instance, has implemented various reforms to encourage greater lending for both men and women, and banks and other lenders are now following the lead. Mariah Khan, head of private banking for women at the National Bank of Abu Dhabi, is one of many lenders promoting loan packages and other incentives for women to start their own businesses.
Like any business, some will succeed and others will not; it is equality of opportunity that holds the promise for women to fulfil their full potential. Today, more than 20,000 companies in the UAE are owned by Emirati women, and this number continues to grow grew by 5-10 percent each year.
Of course, these emerging women entrepreneurs in the Arab and Muslim world, just as with any entrepreneur, need the right kind of support and network to launch and run their businesses. That is why in addition to assistance with start-up capital, mentoring and training are critical to female economic engagement.
The Internet is a godsend to mentoring, making it possible for knowledge transfer on a global scale. Women entrepreneurs in developing countries and emerging markets like Lebanon, Jordan and Morocco can be connected to male and female mentors in the U.S., the UK, and beyond.
Overall, the signs are positive for Arab and Muslim women. Comprehensive long-term research undertaken by the United Nations shows that Arab states with few exceptions have risen in the Gender Empowerment Measures. Female participation in primary education is at its highest levels across the Arab world and continues to increase. If we can get more women into the workforce, the benefits to women and the world are innumerable.
Such change, though, does not come overnight. Indeed, the relative rights of Arab and Muslim women cannot be viewed in a single snapshot or poll. They must be viewed as a long arc that over the decades is surely bending in the right direction--toward gender equality.
In this context, we can see the true scope of the remarkable change and progress these women have achieved as well as the work that remains to be done.
Cherie Blair is Founder of the Cherie Blair Foundation for Women.