'Muslims Can Suck My D--k': Missouri Taco Bell Employee Fired After Islamaphobic Conversation With Customer
A Missouri Taco Bell employee has been fired following Islamaphobic comments said during a conversation with a customer who filmed part of the encounter.
The incident occurred just after 1 a.m. on Tuesday when Tarek Hamdan arrived in the drive-thru at a Taco Bell in Bridgeton, Missouri and ordered $50 worth of food. Hamdan then drove to the window to pay for his food and the employee asked why he had ordered so much, Hamdan told KMOV-TV.
Hamdan said he informed the woman he is Muslim and fasting for Ramadan, a holy month where Muslims fast from sunrise to sunset. In a Twitter post, he explained that the meal is known as a suhoor, a pre-dawn meal, but that he "ended up having a 25 minute debate with this worker who insisted ALL Muslims are terrorists."
The video Hamdan shared to social media captures less than two minutes of what appears to be the end of the conversation. It begins with the employee, who has not been identified, passing food to Hamdan and telling him that her phone number has been placed inside one of the containers.
Newsweek subscription offers >
"I'd love to talk to you," Hamdan says. "I want to tell you, like, it's not what you think and what you see in the news. Those people - we don't follow those people. Those people are monsters. Those people are disguisting. Those are the people who make the religion look bad."
"I will tell you right now, until you call me and change my mind, Muslim mother-----s can suck my d--k. Because they tore down my country, they killed thousands of my people, so you need to change my mind," the woman replies. "You need to cater to me. I'm not going to cater to you, 'cause this is on my territory."
"But I'm an American, just like you," Hamdan says before the employee asks him if he thinks a woman should "bow down" to him. Hamdan replies that he doesn't believe that, adding "women have equal rights as men, that's what God says in the book."
The employee then shakes her head and says, "that's not Muslim."
Newsweek subscription offers >
"See, Muslim and whatever religion you're thinking Muslim is in your head is not what you believe, it's not the same belief," Hamdan replies as the woman tells him she's being yelled at by her manager and that he needs to leave since his car is being timed.
"But hit me up on my phone, I'd love to talk to you about this," the employee adds before she shakes her head and closes the window.
Editor's note: The video shared below includes profanity.
Taco Bell confirmed to several media outlets that the woman has been fired, saying in a statement, "We welcome everyone in our restaurants and do not tolerate this type of behavior. This is a franchise location and the team member involved no longer works for this franchisee. The franchisee has reached out to the customer to apologize."
The video has been viewed over 430,000 times on Twitter since it was posted on May 14, and prompted the Missouri chapter of the Council on American-Islamic Relations (CAIR) to reach out to Hamdan. The organization later called for Taco Bell to provide cultural competency training for its employees, including the woman who was fired.
"I would want her to know we did not want her to get fired. We want her to get educated," CAIR Missouri Executive Director Faizan Syed told KMOV.
However, Syed added that an apology from Taco Bell isn't enough to resolve the situation, which is why the organization is calling for the training. "Taco Bell does not appreciate the seriousness of this situation. They have not done enough. Just firing the lady is a cop-out, an easy way to sweep the issue under the rug."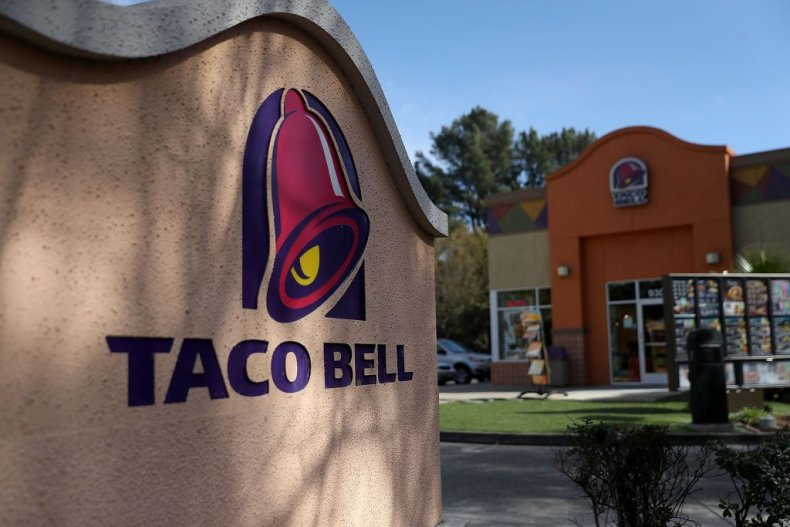 'Muslims Can Suck My D--k': Missouri Taco Bell Employee Fired After Islamaphobic Conversation With Customer | U.S.