Muslims in Manchester Fear Reprisals as ISIS Claims Responsibility for Concert Attack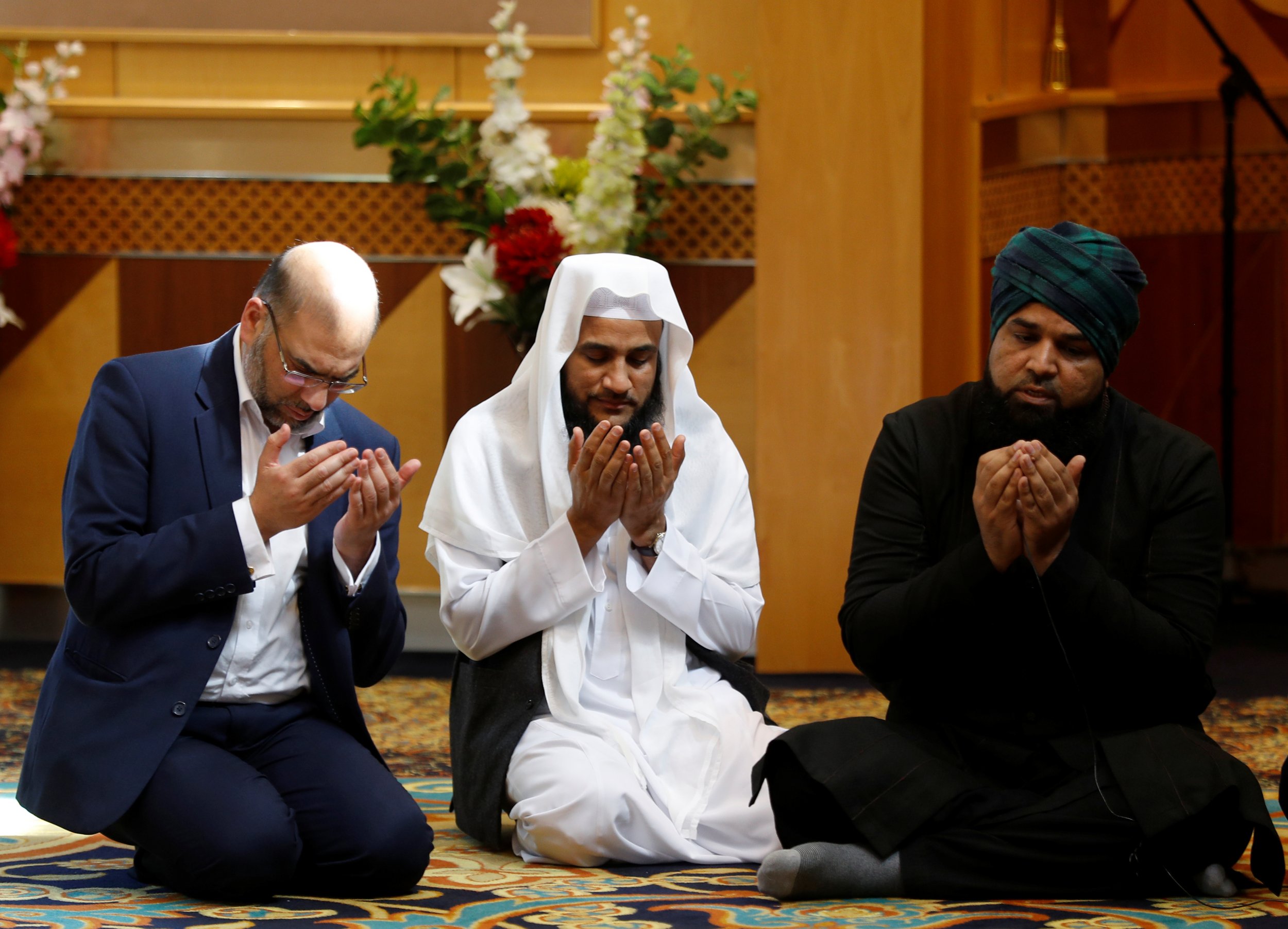 In a run-down back street in the Northern Quarter of Manchester, England, less than a mile from the arena where a bomb killed 22 people on Monday, is the Muslim Youth Foundation (MYF), a local mosque and community center that runs programs for young people.
Pinned to a notice board in its lobby is a simple three-paragraph message, welcoming all to pray and attend activities at the center. Below, it includes an addendum: "We do not tolerate any kind of extremism or extremist ideologies inside this center." And then, in red type: "We urge everybody to stay within the Islamic and the U.K. laws."
That message has become all the more apt since Monday night, when a suicide bomber detonated an improvised explosive device at the end of an Ariana Grande concert, causing mayhem among the 20,000-strong fans flooding out of the arena.
On Tuesday, the Islamic State militant group (ISIS) said a "soldier of the Khilafah [caliphate]" was responsible for the attack. The attacker, who died detonating the device, has been unofficially named as 23-year-old Salman Abedi, though police have not responded to Newsweek's request for confirmation.
Many of the city's nearly quarter-million Muslims dread the seemingly inevitable backlash against their community. Mohamed Abdul Malek, an imam and trustee of the MYF, says the aftermath of such attacks is a time marked by fear. "I think with past experience, that fear is there in our [community], especially among women," says Malek, 61, shuffling in his leather chair in a back room in the MYF's office.
"But I pray and tell those who want to take revenge against Muslims that Muslims are equally victims of this act. Muslim youngsters were in the concert. The taxi drivers who helped take youngsters to their homes—some of them would be Muslims. People in the city center are Muslims. We are part of this community, and what hurts the community hurts us," he adds.
That community is now in mourning. Much of the city remained on lockdown on Tuesday morning. A large portion of the city center was kept behind police cordon, while police evacuated the Arndale shopping center and kept it shut for several hours after reports that police had found a suspicious package in the mall's food court. (The incident was apparently unrelated to the arena bombing.)
Greater Manchester Police Chief Constable Ian Hopkins said on Tuesday morning that the death toll had risen overnight from 19 to 22, and that 59 people were injured in the attack—the worst in London since the 7/7 attacks in July 2005, in which 52 people were killed in a series of bombings on public transport in London.
The dead included children, one of whom—8-year-old Saffie Roussos from Leyland, Lancashire—has been identified. Georgina Callander, an 18-year-old student of Runshaw College in Lancashire, was the first victim to be identified.
Police have also arrested a suspect linked to Monday's attack in Chorlton-cum-Hardy, an area in south Manchester.
Malek, the imam, says he is concerned that radical ideology appears to have taken root among some young Muslims in Manchester. "We are worried that young people could do such a thing. One wonders where did this young man get hold of these explosives, how did he connect with the people who helped him to enact this," he says.
But that radicalization comes alongside something else: a rise in anti-Muslim hate crimes, in part stoked by attacks claimed by ISIS in Brussels and Paris, as well as the aftermath of the U.K.'s vote to leave the European Union. In December 2016, the Muslim Council of Britain urged British politicians to urgently address Islamophobia in the face of growing attacks against Muslims in the U.K. Figures released in October 2016 showed that hate crimes against Muslims in London had increased 65 percent on the previous year.
At the MYF, young men shuffle past gathering journalists and file downstairs to attend the midday prayers. Malek says he will be instructing his congregation to speak out against the attack, but also to be vigilant for their own safety. "The Muslim community should clearly show its support for the victims of this act, should do whatever it can to lessen the impact of this act. But at the same time, [they] should take precautions against people who might target them for being Muslims," he says.
"The people who were killed are our colleagues, our friends our neighbors. You cannot separate us or segregate us from the impact of such on act on the people of Manchester generally."