Muslims Persist After Far-Right Death Threats Shut Down Mosques And Public Prayer In Germany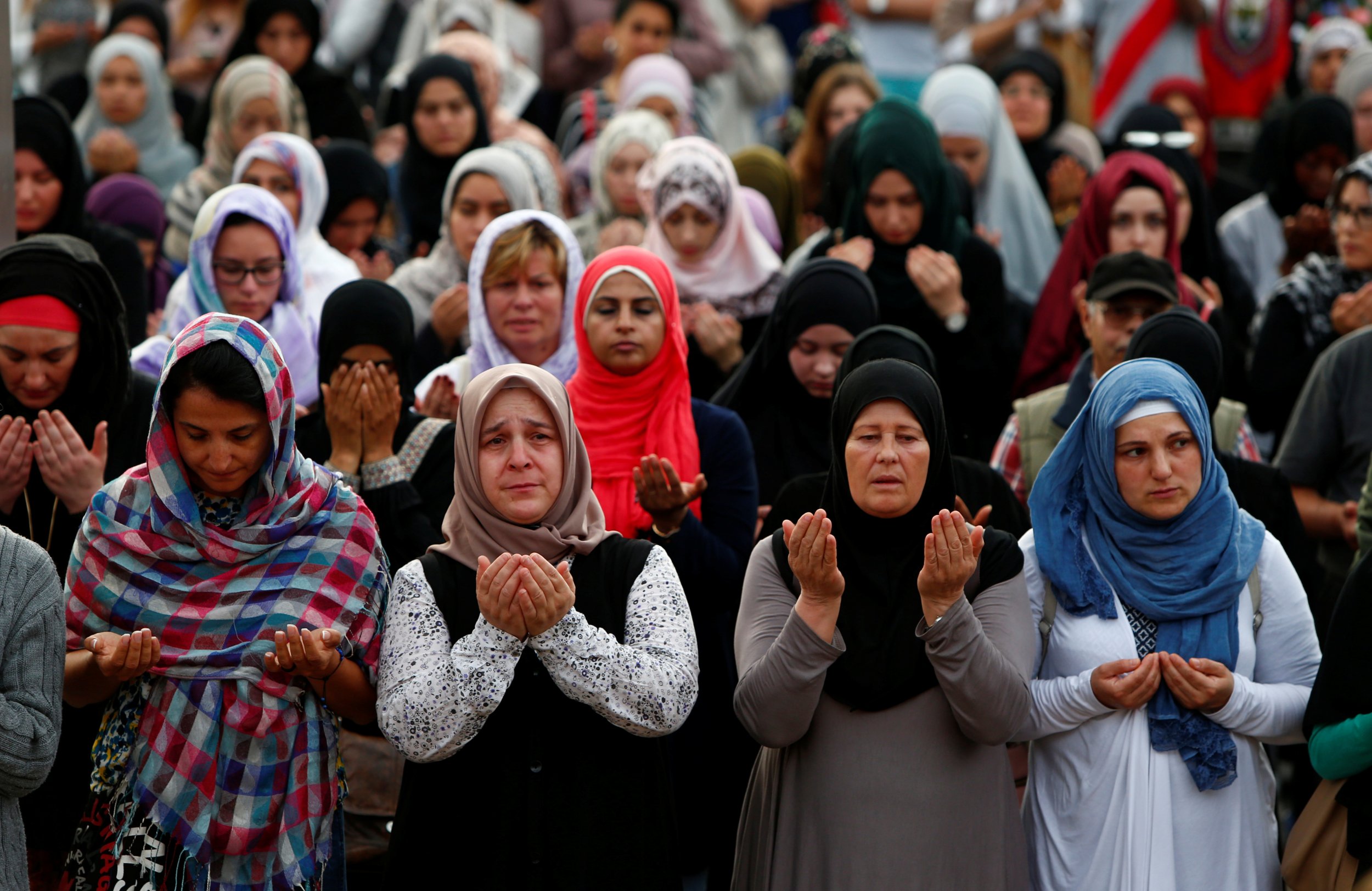 There is no longer a single operating mosque in central Munich as of Friday; the final closure occurred earlier this week when the center was unable to accommodate the massive numbers of Muslims seeking a refuge for prayer.
A dramatic rise in Islamophobia across the U.K. and unending threats of violence and terror have forced mosques and public prayers to shut down without notice. And yet, Islamic organizers in Germany continue to persist, telling Newsweek they can raise awareness for their plight with the help of other religious leaders and churches throughout the region.
Some of that interfaith assistance has already arrived, with a local church opening its doors in the midst of fear and hatred, inviting Muslims in for prayer and safety.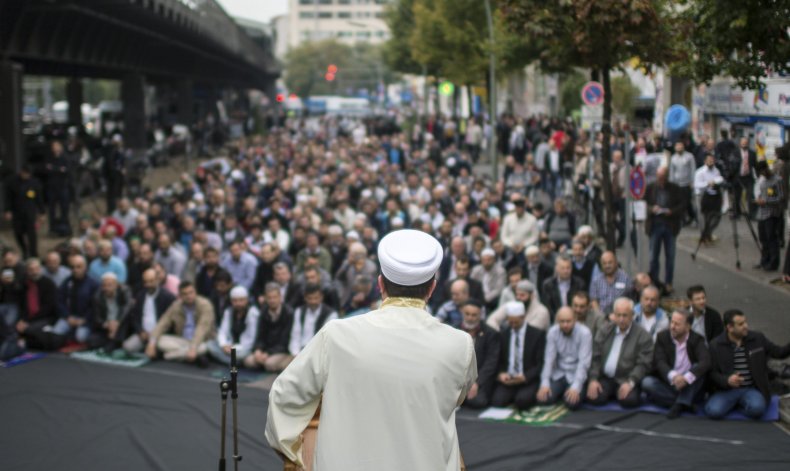 A coalition of young Muslim students and community activists organized a prayer in Munich's Marienplatz, a public square in the heart of the city, to bring attention to their lack of local spaces to practice their faith. The event was cancelled in its original form, however, after a bevy of violent threats from the German far right stated their intention to spur the same Islamophobic terror that's been seen across the U.K. more so than ever since 2015, when anti-Muslim abuse surged 326 percent in a single year, according to the monitoring group Tell MAMA.
Massi Popal, who spearheaded organizing the public prayer before ultimately deciding to cancel it, said he's found a new space where Muslims can pray in unity for the time being: a church in central Munich that invited the Islamic community to host a prayer session on its property Friday, May 26.
Related: U.S. Muslim Group Reports Sharp Rise In Anti-Muslim Incidents In 2016
"We don't want to cause trouble or protest," Popal tells Newsweek. "We just want to inform our mayor and City Council in a very peaceful manner that there is no more place for us in central Munich."
"After right extremist groups said they want to attack us and protest our prayer, we decided that we won't give them the attention they want," Popal says. "That's when the church stepped in and gave us a safe and dignified space."
The church will host the Islamic community on the eve of Ramadan, a month-long fasting and holy tradition for Muslims globally. Islamic advocacy groups around the world are calling on religious activists to host interfaith community sessions throughout the month to allow for an exchange of dialogue and to create a deeper understanding on the Muslim religion.
"Along with the recent rise of Islamophobia and other forms of bigotry nationwide, we have seen a similar increase in support for the American Muslim community and for other targeted communities," Ibrahim Hooper, the communications director for the Council on American-Islamic Relations, tells Newsweek in a statement encouraging interfaith "iftars" in which Muslims can make a fasting exception to break bread with members of other religions. "Muslim communities have the opportunity to help unify our nation and move it forward on a path that respects long-standing American values, not the distortions of those values we see so often today."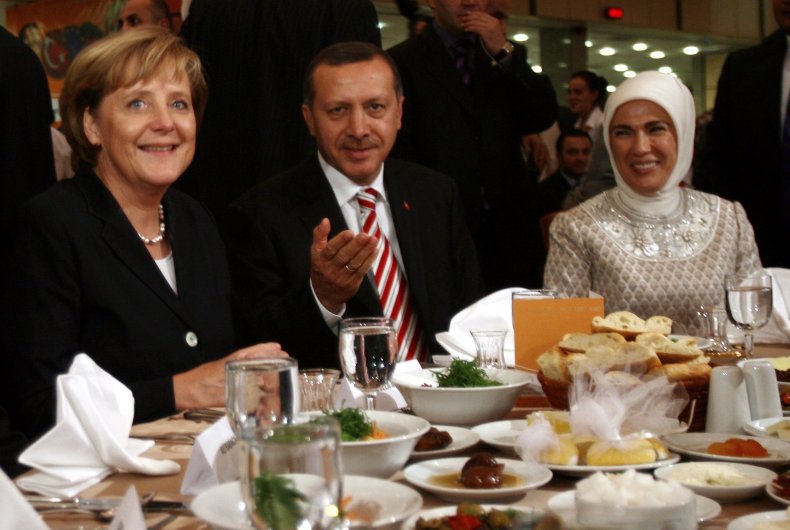 In Germany, where even Chancellor Angela Merkel has catered to the right-wing political movement by calling for a ban on full veil burqas last year while announcing her re-election campaign, interfaith activists are taking the mission to unify religions a step further, sharing their prayer spaces with Muslims fighting back against such discrimination.
"This is a very great message to our society," Popal said of the decision to invite the local Islamic community to host its prayer on church grounds. "Now, the politicians will receive the beautiful message that Christians, Muslims and Jews stand together and will help each other in this difficult time for Islam."