Muslims Who Buy Starbucks Will Go to Hell, Says Religious Leader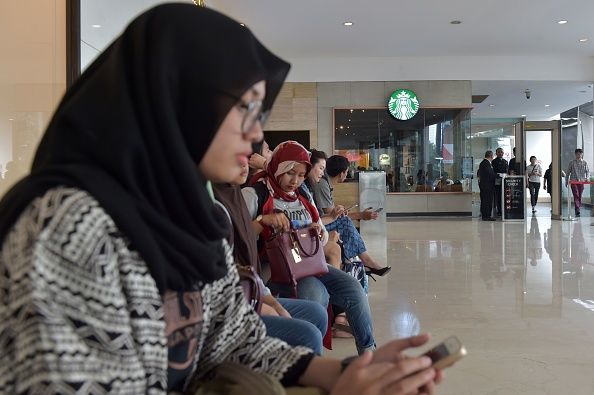 Muslims who buy Starbucks will go to hell, according to a top religious figure in Indonesia, who used a 52-minute YouTube video to rail against the popular coffee chain.
Abdul Somad, an Islamic preacher from Northern Sumatra who is known for giving lengthy discourses on a variety of religious issues, claims that Starbucks should be off limits for Muslims because the company supports the LGTB community. In his recent video, he said that God would personally drag people out of Jannah for spending their money in an establishment that supports gay people.
"In the afterlife [...] the angels will ask the [LGBT community], 'How did [your community] grow so big?' [The LGBT community] will respond, 'Because of the donations [given to us]. 'Who gave you the donations?' 'Those who are in heaven,'" Somad said in the video, according to a translation by the English-language newspaper the Jakarta Post.
The video was uploaded to You Tube last year, but didn't garner widespread attention until late last week when some Twitter users began sharing the video and criticizing Somad's homophobia.
Starbucks touts itself as an equal opportunity employer and a company that hires a diverse workforce. In November last year, the Human Rights Campaign Foundation recognized the company as one of the best employers for people from the LGTB community. The company's CEO has openly stated that he supports gay marriage.
Indonesia, on the other hand, has a history of discrimination against the LGTB community. Social media campaigns last year called for Indonesians to boycott Starbucks because of its stance on LGTB inclusion. In some of the more conservative provinces, same-sex activity is criminalized outright, and some religious hardliners have called for same-sex relations to be punishable by death.
"Indonesia's growing moral and political panic about sexuality has now produced draft laws that could criminalize sex outside marriage, and same-sex conduct," Kyle Knight, a representative of Human Rights Watch, wrote in February.
"The roots of Indonesia's rising intolerance lie in the failure of successive governments to effectively respond to harassment, threats and violence by militant Islamists against religious, ethnic and sexual minorities–a trend that should concern all of Asia."
Muslims Who Buy Starbucks Will Go to Hell, Says Religious Leader | World