Must We Care If You Don't Get the Shot? | Opinion
I'm fully vaccinated, and so is just about everyone I know. We feel mostly protected against COVID-19. And so if others don't want to get the shot for political reasons or out of ignorance, must we care?
We read that many Republicans are refusing to get the coronavirus vaccine, while most Democrats are all in. The reasoning on the right seems to be that President Joe Biden wants us all to get vaccinated, therefore they won't. Do these folks think that they are somehow offending or frustrating the opposition?
They're definitely astounding the opposition and also some on their side. Right-wingers rejecting efforts to get them vaccinated are more likely to come down with a virus that could kill or leave them with long-term disabilities.
The partisan divide is real. Of the 39 congressional districts where at least 60 percent of the residents have received a shot, all but one are represented by Democrats, according to a Harvard University study. Republicans, meanwhile, represent all but two of the 30 congressional districts where fewer than one-third of residents have received a shot.
Some concerned Republican doctors in Congress have put out a public service announcement telling conservatives that yes, you should get a vaccine that shields you from a virus that has claimed over 600,000 American lives. Now that the vaccine is widely available, the excuse that it's hard to get an appointment no longer works.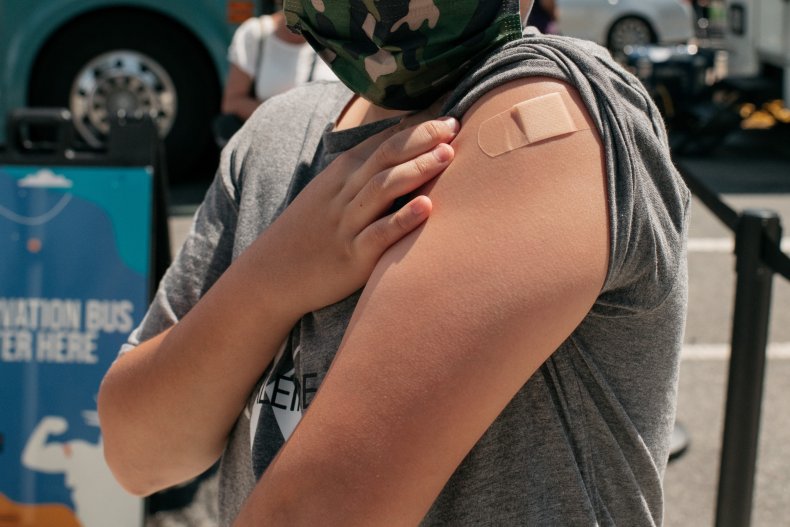 But other conservative politicians are cynically encouraging vaccine aversion to score political points in a self-defeating us-against-them crusade. Florida Governor Ron DeSantis signed a law banning vaccine passports in his state. In Arizona, Governor Doug Ducey issued an executive order restricting some of their use.
Vaccine passports verify that someone has obtained protection against the virus. They let businesses reassure customers that they can congregate on their premises with little fear of getting infected by others.
DeSantis' goofy law would fine cruise lines $5,000 every time they ask someone for proof of vaccination, which they want to do. The Centers for Disease Control and Prevention told cruise operators that their ships may sail as soon as June 26 if at least 98 percent of their crew members and 95 percent of the passengers are vaccinated.
The cruise industry, which supports about 60,000 jobs in south Florida, is trying desperately to reopen after 15 months of COVID-caused shutdown. It takes a lot of idiotic pandering for a "pro-business" governor to hobble some of his state's biggest employers. (And there was a time when conservatives defended the right of private businesses to set their rules.)
By the way, employment rates are rising more quickly in subpopulations that have had faster growth in vaccination rates, according to an analysis at the University of Minnesota. Just saying.
Much vaccine hesitancy is based on unwarranted fears pushed mostly by right-wing media, though a few left-wingers are in on the act, whether out of craziness or hunger for media attention. And it remains strong in poor areas and among people of color, whatever their politics.
The Trump base continues to bash Biden's efforts to get people vaccinated, even as former President Donald Trump continues to brag of his role in helping develop a vaccine—and not without justification. If continued attacks against Anthony Fauci float your boat, well, few enlightened people care, Fauci included.
I want to feel for the politically infantile who unnecessarily expose themselves and loved ones to a potentially deadly virus, but my feelings are running out. And it's rather late in the game to plead ignorance. Get the shot or don't. Just don't overestimate how much we who have done our personal and civic duty really care.
Froma Harrop is an award-winning journalist, author and syndicated columnist.
The views expressed in this article are the writer's own.