Mustafa Alowemer Admits to Plotting Bomb Attack on Pittsburgh Church, Aiding ISIS in 2019
A Pennsylvania man admitted in federal court Thursday to aiding the Islamic State militant group (ISIS) as he plotted to attack a church.
Mustafa Alowemer, 23, pleaded guilty to one count of attempting to provide material support to the organization in relation to his plan to bomb a church on Pittsburgh's North Side in 2019.
"The guilty plea today by Mustafa Alowemer leaves no question about his intention to commit an act of terrorism against a place of worship," FBI Special Agent in Charge Mike Nordwall said in a statement. "Mr. Alowemer will now face the consequences of his elaborate plan to inflict harm on innocent people."
Alowemer faces up to 20 years in prison, a fine of $250,000 or both. He also faces a lifetime term of supervised release. A court date has been set for January 26, 2022, for his sentencing.
Alowemer was born in Daraa, Syria, and was admitted to the United States as a refugee in August 2016, according to prosecutors. He resettled with his family in Pittsburgh and graduated from a public high school in the city.
The Department of Justice said court documents showed Alowemer's motivation to bomb a church was to support ISIS's cause and inspire other supporters of the militant group to commit similar attacks in the U.S.
Alowemer was aware that people in close proximity to the church could be killed by the blast, the department stated.
In the spring of 2019, he distributed instructional documents on how to construct and use explosives and improvised explosive devices to someone he believed to be a fellow ISIS supporter but was actually an FBI agent.
Alowemer met with at least one undercover FBI employee four times in person. At one meeting in June, Alowemer detailed his plan to bomb the church and provided materials, including boxes of nails, he had purchased for constructing the device.
He also gave the undercover agents printed copies of Google satellite maps displaying routes to and from the church, as well as a "10-point handwritten plan outlining details related to his plot to personally deliver explosives in a backpack."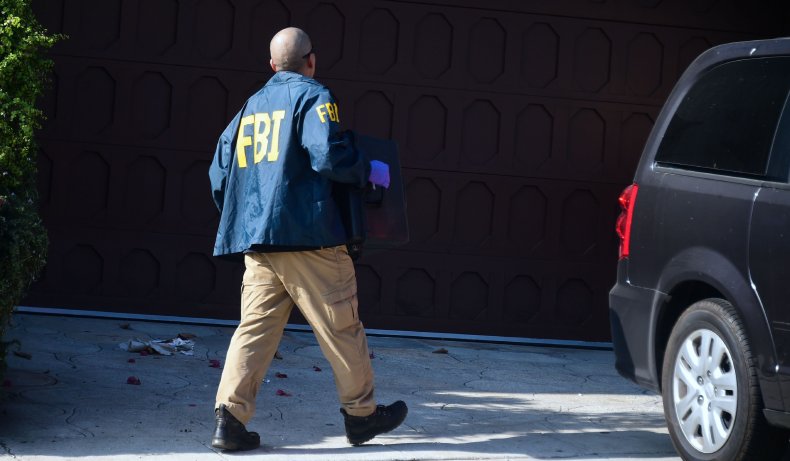 Alowemer wanted to meet one more time in July to go over the plan once more. It was at that meeting that he was arrested, authorities said. He was 21 years old at the time of his arrest.
Acting Assistant Attorney General Mark Lesko said that Alowemer's plot was "motivated by ISIS's call to violence and hate."
"With today's guilty plea, he will be held accountable for his crimes," Lesko said in a statement. "The Department of Justice is committed to identifying, disrupting and holding accountable individuals who seek to engage in such attacks. I commend the agents, analysts and prosecutors who identified the threat posed by this defendant and took action to protect the public from his plans."