Mustafa Qadiri Charged With Using COVID Loans to Buy a Ferrari, Bentley and Lamborghini
A man from Orange County, California has been accused of exploiting the federal program that helped businesses cope with the COVID pandemic by fraudulently obtaining millions of dollars which he spent on luxury cars and holidays.
Mustafa Qadiri, 38, of Irvine, has been charged with fraudulently obtaining $5 million via the Payment Protection Program (PPP), the scheme which gave forgivable loans to small businesses to keep them on their feet during the economy's shutdown.
Qadiri allegedly submitted false statements and exaggerated the number of employees at sham advertising and mortgage businesses.
He had claimed to have operated four Newport Beach-based companies, none of which are currently in operation.
They were called All American Lending, Inc., All American Capital Holdings, Inc., RadMediaLab, Inc., and Ad Blot, Inc. In May and June last year, Qadiri allegedly submitted false and fraudulent PPP loan applications to three banks on behalf of those companies, after which millions were transferred to accounts he controlled.
He used the money "for his own personal benefit, including for expenses prohibited under the requirements of the PPP program, such as the purchase of luxury vehicles, lavish vacations, and the payment of his personal expenses," the U.S. Attorney's Office for the Central District of California said in a statement, citing a federal grand jury indictment.
Following a probe by Homeland Security Investigations, the Small Business Administration Office of Inspector General, the FBI and IRS Criminal Investigation, federal agents seized Ferrari, Bentley and Lamborghini cars that Qadiri had allegedly bought with the funds as well as "$2 million in alleged ill-gotten gains from his bank account."
Qadiri has been charged with four counts of bank fraud, four counts of wire fraud, one count of aggravated identity theft and six counts of money laundering.
When contacted for comment,the U.S. Attorney's Office said in a statement to Newsweek that Qadiri surrendered himself to law enforcement on Friday and was arraigned on Friday in Santa Ana, California.
"He pleaded not guilty and a June 29 trial date was scheduled. He was ordered released on $100,000 bond," the statement added.
The PPP scheme passed by Congress as part of the CARES Act gave forgivable loans to small businesses so they could retain jobs and helped them with payroll costs and other expenses.
However, a report in March by the House Coronavirus Oversight Committee found around $84 billion issued as part of PPP and the Economic Injury Disaster Loan (EIDL) programs were potentially obtained fraudulently.
This week, Dana L. McIntyre, who previously owned a pizzeria in Beverly, Massachusetts, was arrested and charged with misappropriating $660,000 in PPP funds to buy a farm in Vermont.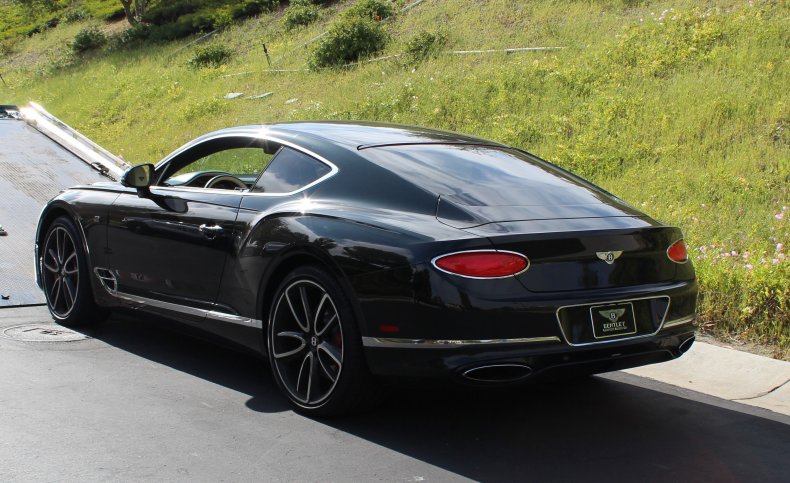 This story has been updated with a statement to Newsweek from the U.S. Attorney's Office for the Central District of California.